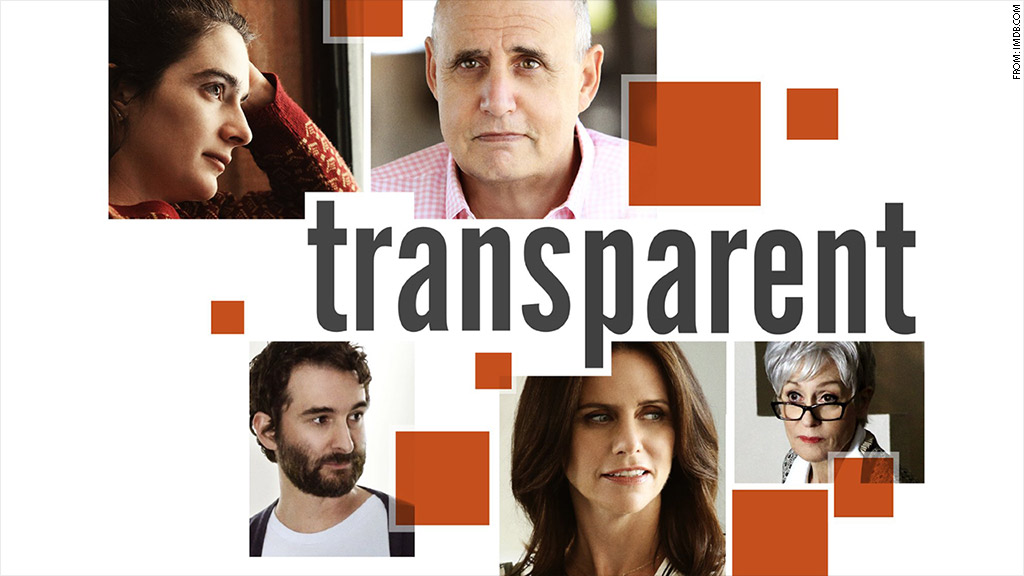 Is Amazon about to have its "House of Cards" moment?
On Friday the company's streaming video service, called Amazon Prime Instant Video, will premiere the first season of "Transparent." The series has already received an extraordinary amount of critical acclaim, with some reviewers saying it isn't just Amazon's best original series to date, but the best new show anywhere this fall.
Witness this headline on The Huffington Post: "Amazon's 'Transparent' Is This Year's Best New Show, And Everyone Should Watch It Right Now."
And this review by Time Magazine TV critic James Poniewozik: "There still seems something significant about the most promising pilot of the fall being produced on the e-commerce site of a massively embiggened bookstore. But 'Transparent' would be worth seeking out no matter who made it."
Good word of mouth has been stirring since its pilot episode was released by Amazon last winter. " 'Transparent' is my favorite pilot in years, and by a lot," wrote Vulture's Margaret Lyons back in February.
The series — which follows "Arrested Development" alum Jeffrey Tambor as he plays Mort, a family man who becomes Maura — has been heralded as groundbreaking for having a transgender main character.
Amazon describes the first episode this way: "An L.A. family with serious boundary issues have their past and future unravel when a dramatic admission causes everyone's secrets to spill out."
The first season consists of ten episodes.
Related: Stephen King's '11/22/63' is coming to Hulu
For Amazon, the positive reviews of the first few episodes (which some critics received in advance) are a very promising sign for the future of their original programming efforts.
The company has had some success with the likes of "Alpha House" and "Betas" -- but nothing like the acclaim and attention given to competitor Netflix for their originals "House of Cards" and "Orange Is the New Black."
"House of Cards," in particular, put Netflix's original programming strategy on the map in early 2013.
"Amazon has been chasing Netflix in this field for a while," wrote HitFix TV critic Alan Sepinwall. "It's just about the only area where Amazon is an underdog to anyone."
Could "Transparent" be the show to transform that? Maybe, but it's well-documented that critics' opinions and popular opinion don't go hand in hand. Furthermore, the series is debuting during one of the most jam-packed times for TV, when the broadcast networks are introducing new lineups of shows.
"I think Amazon executives know that "Transparent" is that good," Sepinwall wrote. "It's the best new TV show debuting anywhere this fall, by a long stretch — and therefore don't care that it's appearing at such a crazy time."