Marking the first lawsuits of their kind, the federal government sued two companies Thursday for allegedly discriminating against transgender employees.
The U.S. Equal Employment Opportunity Commission brought the suits, which claim violations of the 1964 Civil Rights Act, against a family-run funeral home in Detroit and a health care firm in Lakeland, Florida.
The first case was brought on behalf of Amiee Stephens, who worked as an embalmer at R.G. & G.R. Harris Funeral Homes starting in 2007, according to the lawsuit. The EEOC claimed she was abruptly fired in 2013, two weeks after she told her boss that she planned to transition from male to female.
Related: Transgender and struggling to get by
A representative of the funeral home said Thursday no one was available to comment on the lawsuit.
In the second case, the EEOC alleged that Lakeland Eye Clinic fired an employee after she told the company that she was transitioning from male to female and would be changing her name.
The eye clinic declined to comment.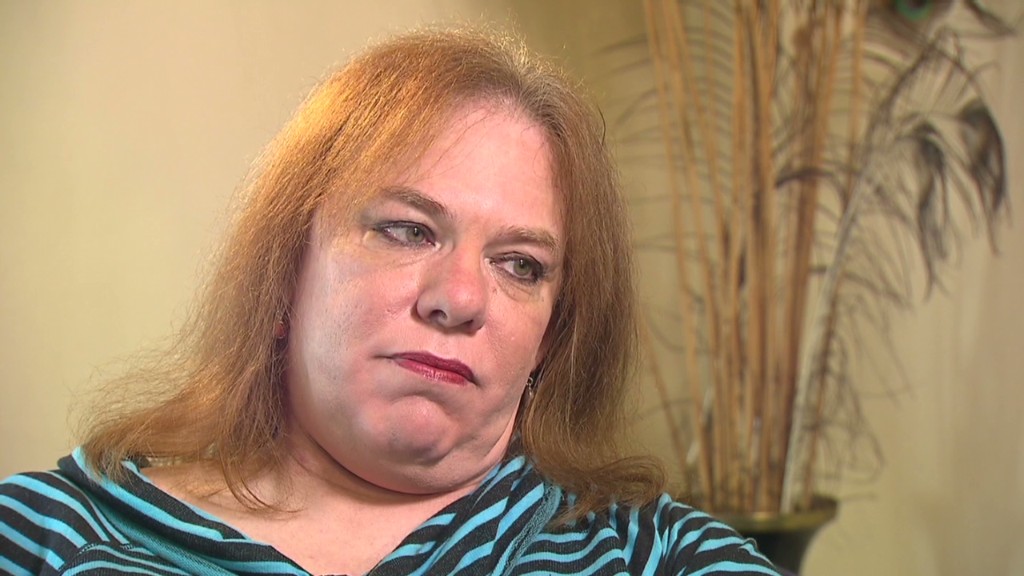 The EEOC said that LGBT discrimination is a top priority, and that it will continue investigating claims and then bring cases when appropriate.
Last year, the agency received 199 charges specifically alleging gender identity discrimination. So far this year, 81 complaints have been filed.
"An employee should not be denied employment opportunities because he or she does not conform to the preferred or expected gender norms or roles of the employer or co-workers," Malcolm Medley, an EEOC director, said in a statement.
People in the transgender community have complained about discrimination, but it wasn't until this year that the U.S. Labor Department formalized legal protections for transgender workers.