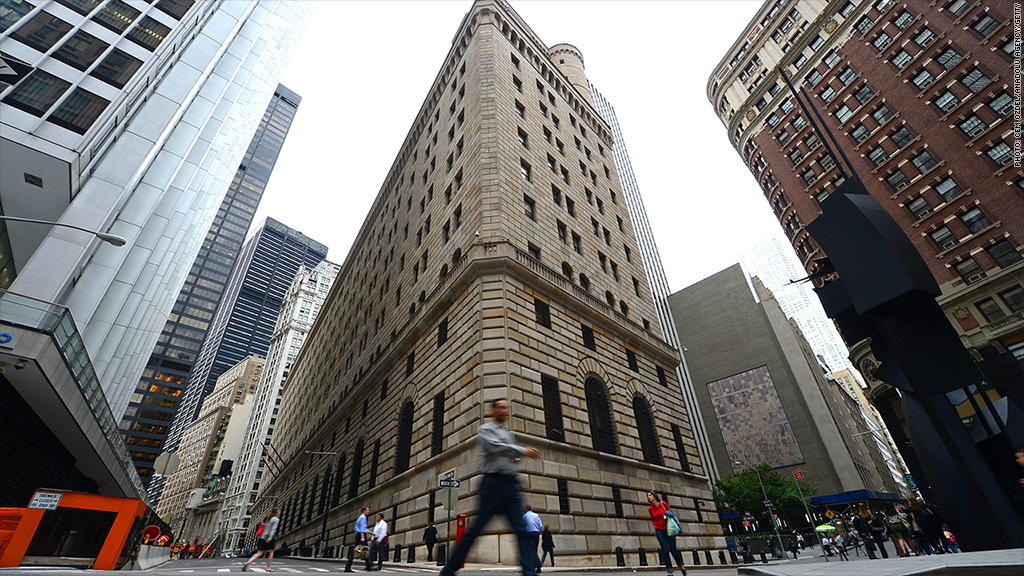 Wall Street's watchdogs are often accused of being too cozy with the banks they're supposed to regulate, and now one woman claims she has the tapes to prove it.
Carmen Segarra, who worked at the Federal Reserve Bank of New York for seven months in late 2011 and early 2012, says she has evidence from 48 hours of audio she taped during her time at the regulator.
According to a report by the radio program This American Life in conjunction with ProPublica, Segarra asserts that the tapes reveal how her bosses at the New York Fed repeatedly shot down her suggestions for tougher regulations on Wall Street powerhouse Goldman Sachs (GS).
Related: Elizabeth Warren: The market is broken
Segarra is currently suing her former employer over her dismissal, which she believes was a result of her trying to blow the whistle.
In one well-publicized case, Goldman came under fire for its role in the $21 billion acquisition of pipeline company El Paso by Kinder Morgan (KMI). Goldman was advising El Paso on the deal even though it owned 20% of Kinder at the time. That conflict later sparked shareholder lawsuits.
In Segarra's view, Goldman lacked a firm-wide conflicts of interest policy. She and her legal team began preparing a formal finding on Goldman that would have forced the bank to adopt a policy suitable to the Fed, the report asserts.
However, she received an icy reception from her superiors, who insisted Goldman had a conflict of interest policy, albeit a weak one.
"Carmen, I don't understand why the fixation on whether they do or don't have a policy," said Mike Silva in the audio recording posted online. "They have one, we can say it's a miserable one."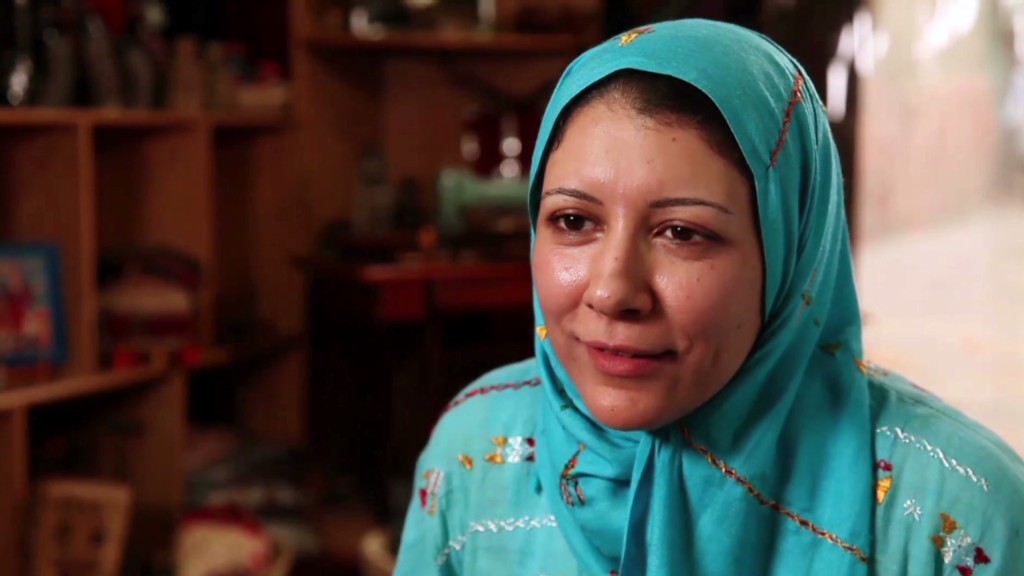 In another situation, Goldman did a transaction with Spain's Banco Santander that would make the Spanish bank's balance sheet look stronger than it was.
The deal would net Goldman at least $40 million, while at the same time making Santander appear healthy to European regulators.
"It's pretty apparent when you think this thing through that it's basically window dressing that's designed to help Banco Santander artificially enhance its capital," said Mike Silva, who at the time was the New York Fed's top regulator stationed inside Goldman. "We're looking at a transaction that's legal but shady," he added.
Related: Banks need more cash to prevent next crisis
But Silva never took Goldman to task on the deal, according to Segarra, despite the fact that he felt the regulator needed to sign off on it. Silva told his employees that he was going to grill Goldman on why they didn't get official approval from the New York Fed.
"Sounds like that dropped out at some point, or...?," was all he could muster in a meeting with Goldman executives.
The New York Fed and Goldman are both pushing back on the report.
In a statement to This American Life posted on the its website, the New York Fed says Segarra had no previous experience as a regulator and was let go "entirely on performance grounds, not because she raised concerns as a member of the examination team about any institution." The New York Fed also pointed out that Segarra is asking for $7 million to settle her lawsuit.
Goldman, for its part, also released a statement to This American Life, claiming that a quick Google search "shows publicly available Goldman Sachs documents outlining the management of conflicts."
Goldman also noted that Segarra unsuccessfully interviewed with the bank multiple times prior to her job with the New York Fed.