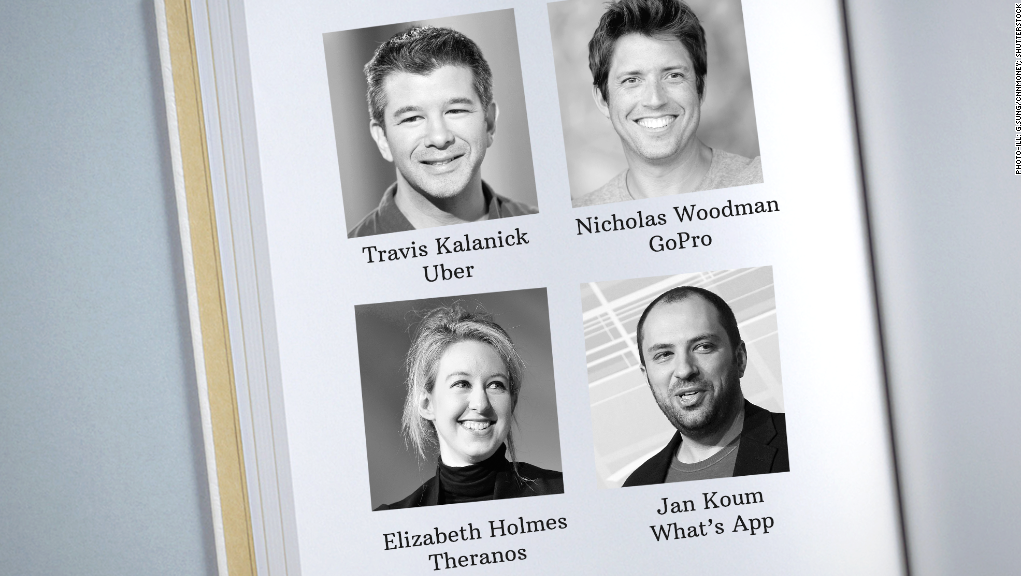 They're so rich, they make the 1% look humble.
On average, the people on Forbes' American billionaire list released Monday have a net worth of $5.7 billion, up from $5 billion last year. Their wealth is so staggering that the magazine had to raise its "price of admission" by $25 million to $1.55 billion.
Topping the list are the familiar names of Bill Gates and Warren Buffett. But some of the biggest gains went to people who made their fortunes in Silicon Valley.
Mark Zuckerberg is now $19 billion richer than last year. The 30-year-old CEO of Facebook (FB)is worth $34 billion.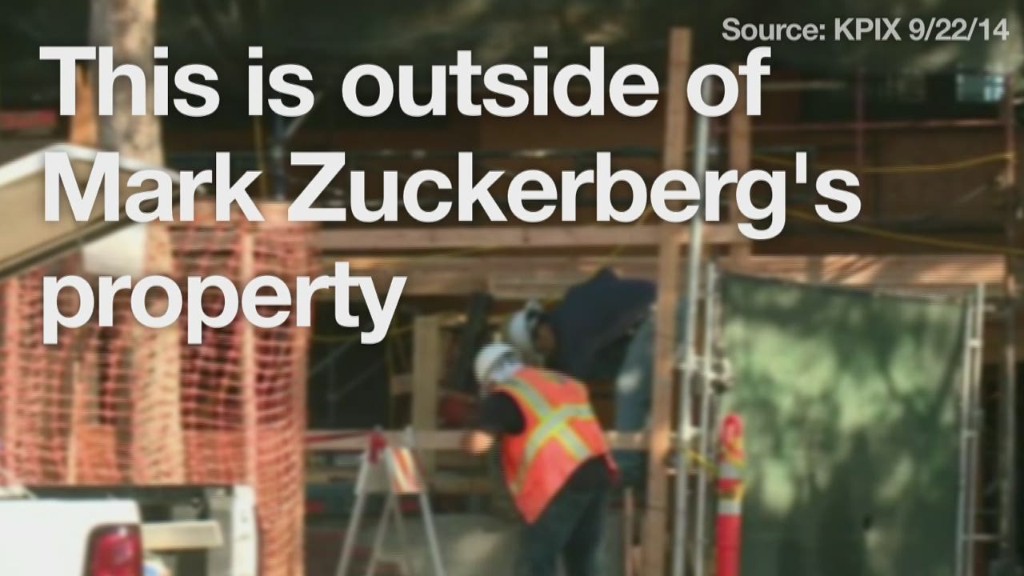 27 new inductees in Super-Rich List
Among the 27 new billionaires are tech entrepreneurs Jan Koum, who sold his messaging service What's App to Facebook for $19 billion in February, and Travis Kalanick, the CEO of on-demand car service Uber.
Nicholas Woodman, the founder of wearable camera maker GoPro (GPRO), saw his wealth triple to $3.9 billion after his company went public in June.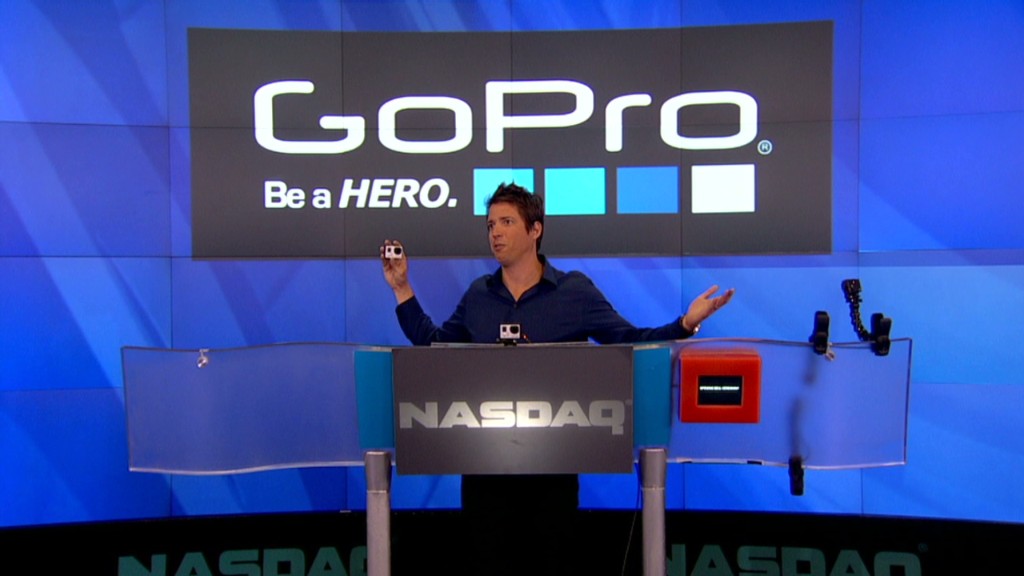 Elizabeth Holmes was one of 47 women on the list. Her company, Theranos, is developing a new blood test technology in Palo Alto. She debuts on the list with $4.5 billion.
Gates, Buffett still richer than richest
Gates is the richest man in the country for the 21st year in a row. He stepped down as Microsoft's (MSFT) chairman earlier this year, but his wealth has increased by $9 billion to $81 billion.
Legendary investor Warren Buffett is $8.5 billion richer than he was last year. The chairman of Berkshire Hathaway (BRKA) is worth $67 billion.
Larry Ellison will have more free time to spend his billions now that he has relinquished his CEO title at Oracle (ORCL). As the third richest man in America, he is worth $50 billion.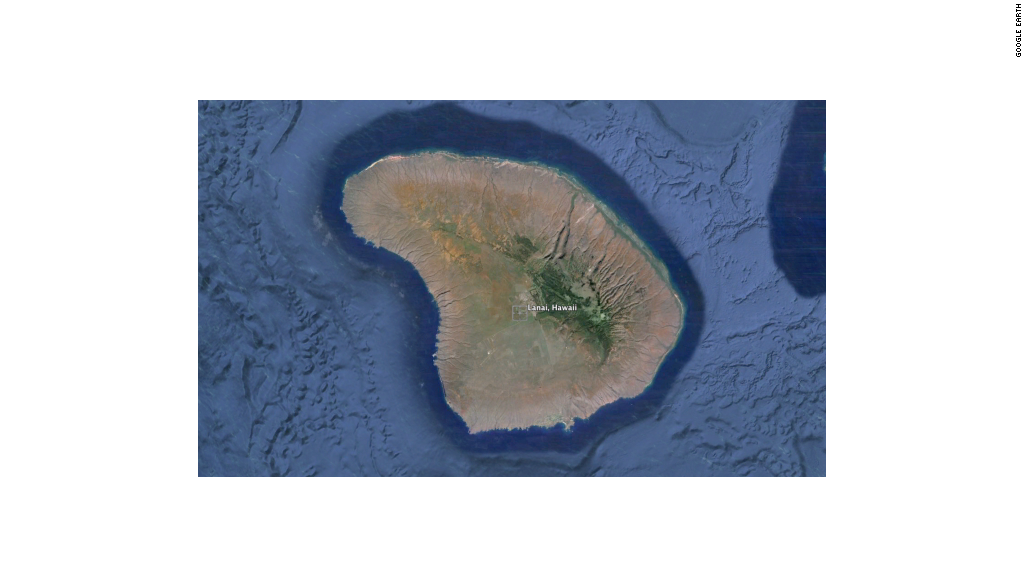 Charles and David Koch, the politically active billionaire brothers, tied for fourth place.
4 from Wal-Mart dynasty are in top 10
Members of the Walton family, heirs to the Wal-Mart (WMT)fortune, took four of the top 10 spots. Michael Bloomberg, the former New York City mayor and media mogul, is the eighth richest man in America.
The richest 400 people in America had their fortunes increase by a total of $270 billion in 2014 to a record $2.29 trillion in combined wealth, according to Forbes.
It would take 597,000 years to make that kind of money
To put that into perspective, it would take the average worker earning the minimum wage of $7.25 an hour 597,000 years to earn the $9 billion that Gates took home this year.
Much of the increase in fortunes this year was related to the "strength of the U.S. stock market."
Two-thirds are self-made
Forbes also introduced this year a new "self-made score" to distinguish between those who inherited their wealth from those who earned it the old fashioned way.
According to the new ranking, there was a big increase in the number of self-made billionaires. In 2014, more than two-thirds of the people on the list made their own fortunes. By contrast, more than half were born into wealth just 20 years ago.