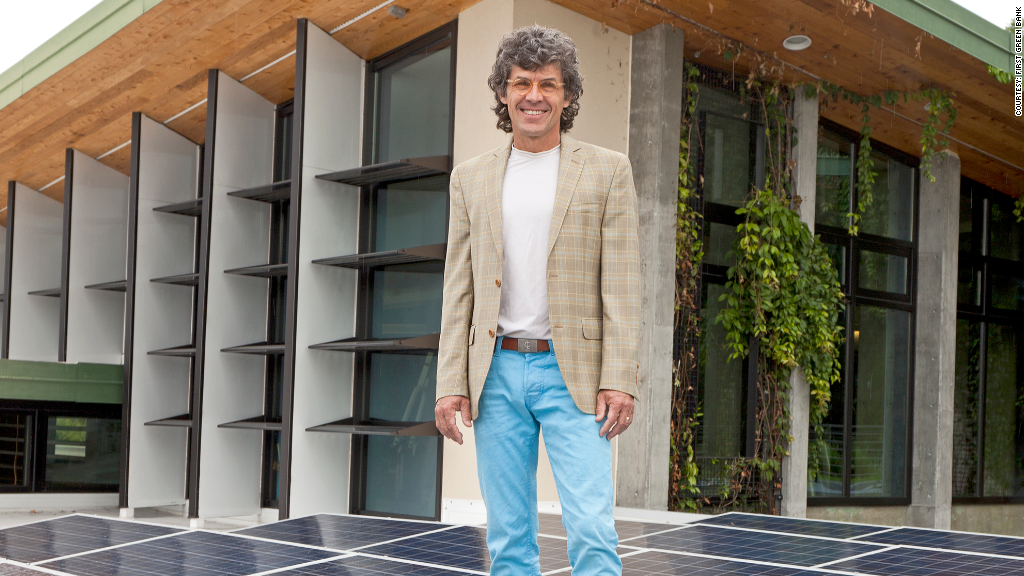 Sustainability will soon mean more than just environmentally friendly at First Green Bank in central Florida.
It also will apply to workers' pay.
On Wednesday, 17% of First Green's 66 employees will be getting a raise under the company's new "living wage" program.
Under that policy, no one will be paid less than $30,000 a year, or the hourly equivalent for part-time workers. That means the base pay at the bank will be roughly $14.40 an hour, or nearly double the Florida state minimum wage of $7.93.
"We don't believe in low wages. We don't need them to make money," Kenneth LaRoe, the bank's founder and CEO, told CNNMoney.
His payroll costs will go up, but not by much. LaRoe estimates initially it will cost the bank an additional $16,000 and then about $30,000 by the end of the year.
That's partly because he expects that employees who already make a little more than $30,000 will get larger-than-usual raises during their year-end reviews.
But over time, he believes the new policy will make the bank money by attracting and retaining the best workers.
By next year, LaRoe's goal is for 75% of his employees to earn an income that falls in at least the 90th percentile of pay for their positions and geographic location. In 2016, he wants that to be the case for 85% of his staff.
LaRoe expects to hit those goals in part by eliminating salary caps at the bank.
Until now, he said, if somebody hit the pay ceiling for their position, she couldn't get a raise without a promotion.
"That's just dumb," LaRoe said. "If you've got the best teller in the world, why don't you want to pay them the best wages?"
Imitation is sincerest form of flattery: LaRoe's living wage program is identical to one implemented this past spring by C1 Bank (BNK), another Florida-based business.
Trevor Burgess, C1 Bank's CEO, was raised by a single mother who worked as a secretary.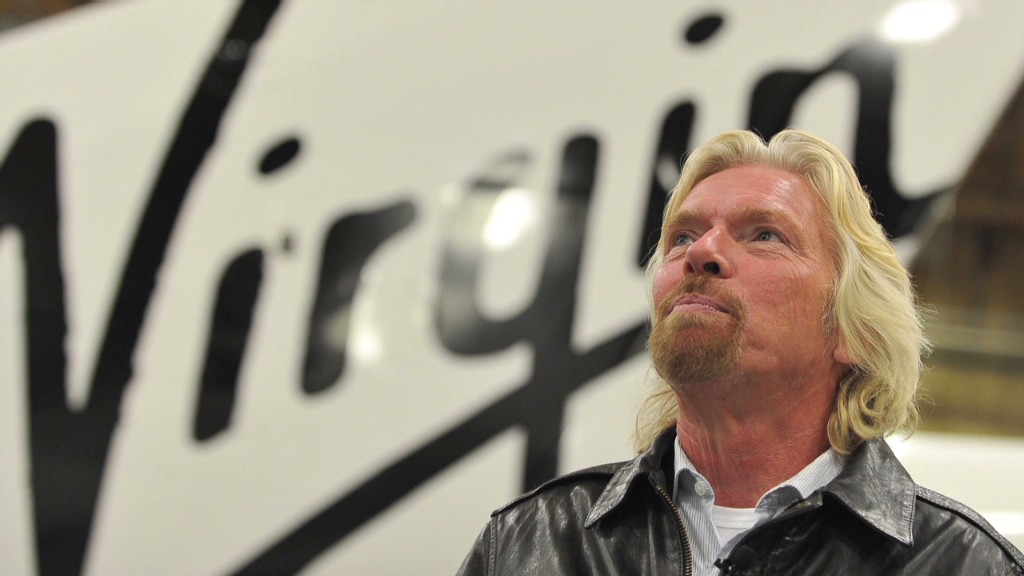 "I saw firsthand that you need a living wage. My bank was doing quite well. And I had 26 people [all women] who earned under $30,000. It was just the right thing to do," Burgess said.
What determines a living wage: There's no single definition, number or formula for a "living wage." It depends on factors like where you live, how big your household is and whether you're the sole breadwinner. It also depends on what you assume it should be able to pay for.
Most agree, however, that a living wage is very often higher than the minimum wage, especially for adults supporting children.
In arriving at $30,000 for their living-wage base, First Green and C1 Bank relied in part on a calculator created by Amy Glasmeier, a professor of economic geography at Massachusetts Institute of Technology.
The MIT calculator estimates the minimum needed to cover basic costs such as housing, food, childcare, transportation, medical care and taxes, not including potential government assistance.
Other living-wage and cost-of-living calculators exist, but they each use somewhat different assumptions.
Meanwhile, some cities have passed living wage laws that govern the minimum that employers must pay staff for city-contracted jobs. In fact, on Tuesday, New York Mayor Bill DeBlasio will expand the city's living wage law to cover more workers and to raise their hourly pay to $11.50 from $10.30 if they receive health benefits, or to $13.13 from $11.90 if they don't.
Gap and other companies raising their minimum pay
Ikea lifting minimum wage to nearly $11 an hour
Small business owner: Seattle $15 wage plan is unfair to me
Are you a small business owner who has implemented a living-wage policy, or thought about it? We'd love to hear your perspective. Please email us at #YourEconomy.