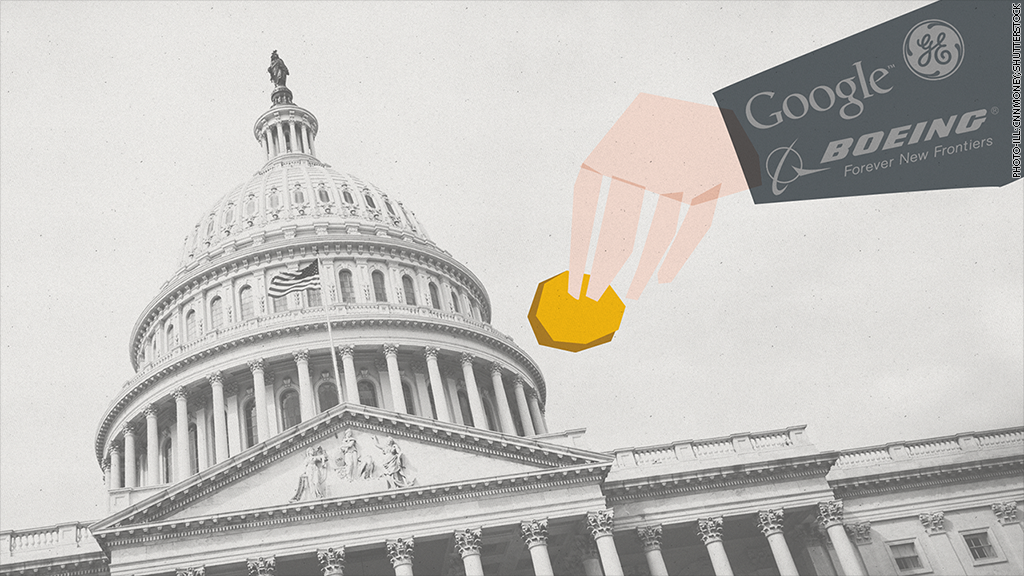 Influence peddling in Washington is about as old as the city itself.
Financial and political pundits like to talk about how Corporate America's money controls politics, yet few people can tell you which companies are the Beltway's biggest benefactors and why they give so much.
The long game: For most businesses, it's all about the long game, according to Tim LaPira, a political science professor at James Madison University who studies lobbying and interest group politics.
"If you invest in the long term, you have the lobbyists on the ground who are in the know, building relationships with policymakers, agency representatives," he said. "When something comes up that effects their business planning, they're in a good position to act."
Related: Elon Musk woos Congress with space ship
What's interesting is that spending more on lobbying doesn't always boost stock performance. It can take awhile for big decisions to happen in Washington, so dollars spent one year may not show any impact until much further down the road.
A CNNMoney analysis of the top 10 publicly traded corporate spenders shows that only four had stock returns that beat the S&P 500 since President Obama took office.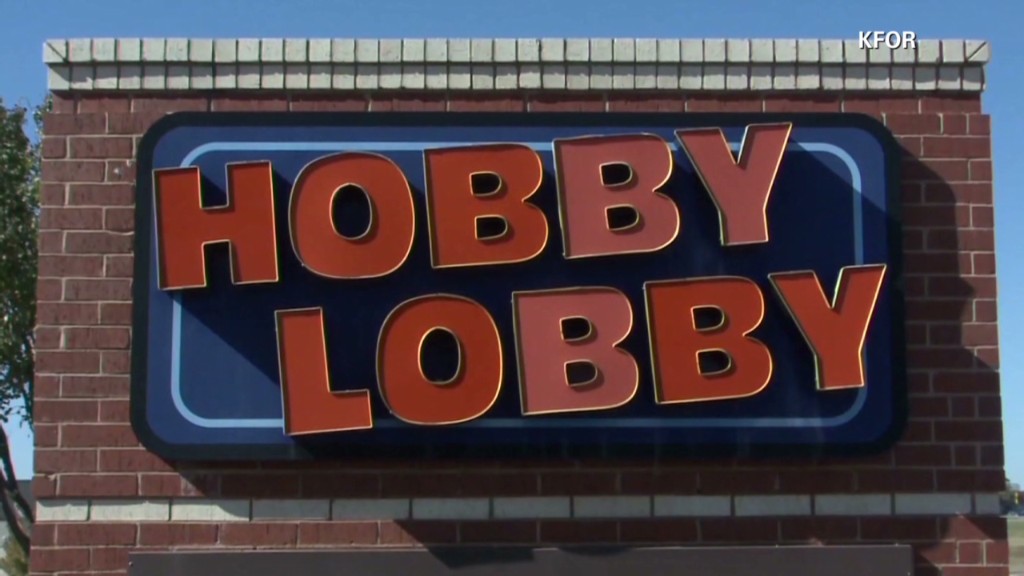 The U.S. Chamber of Commerce is by far the biggest overall lobbying group in Washington. Industry groups dominate the scene, and it's difficult to know exactly who is behind them.
But some businesses also lobby on their own, spending big bucks without going through an umbrella group. CNNMoney used data from the Center for Responsive Politics (CRP) to took a look at which companies are openly lobbying.
Hey big (corporate) spender! General Electric (GE) tops the list since President Obama took office. The manufacturing giant has spent around $134 million on lobbying activities since January 2009, according to the CRP.
While the reasons vary, it's probably got a lot to do with taxes. The company famously paid zero taxes to the U.S. government in 2010 by using a series of deductions to report a $408 million loss in America, even though its international business made $10.8 billion.
Related: Crazy corporate tax loopholes? 'Inversions' are small potatoes
Comcast (CMCSA)also ranked highly in recent years having dropped $86 million on lobbying since 2009. It's for good reason: the telecommunications conglomerate is currently awaiting antitrust approval for its $45 billion takeover of rival Time Warner Cable, a deal that has faced criticism for its being potentially anti-competitive.
But Comcast is incredibly well-connected in Washington, a strategy that has paid off in the past. In 2011, it convinced the government to approve its $30 billion acquisition of NBCUniversal.
Related: Comcast vows: We'll fix our customer service
Unsurprisingly, defense contractors including Northrop Grumman, (NOC) Boeing (BA) and Lockheed Martin (LMT) are also big spenders on the lobbying front, with the three firms combined shelling out almost $280 million since 2009.
The industry has ramped up its lobby efforts even more in recent years as fiscal pressures in Washington have put defense cuts in play.
Google is the new power player: Google spent almost $16 million lobbying last year, compared to just $4 million back in 2009. The tech giant has tussled with the Federal Trade Commission over net neutrality and has beefed with the NSA over surveillance of its customers' email.
Related: Google pulls out of conservative political group over climate change
"It's a common story in Silicon Valley that they had their entrepreneurial streak, they want to be left alone, want to innovate," asserted LaPira. "After a while, they learned that in order to keep doing what they do, they need an ear to the ground."
The full list: Here are the publicly traded companies that have done the most direct lobbying since 2009, plus a bonus:
1. General Electric (GE): $134 million
2. AT&T: (T) $91.2 million
3. Boeing Co (BA): $90.3 million
4. Northrop Grumman (NOC): $87.9 million
5. Comcast Corp (CMCSA): $86.4 million
6. Verizon Communications: (VZ) $86.4 million
7. FedExCorp (FDX): $85.7 million
8. Exxon Mobil (XOM): $85 million
9. Lockheed Martin (LMT): $78.8 million
10. Pfizer (PFE): $77.8 million
...
16.Google (GOOG): $62.2 million