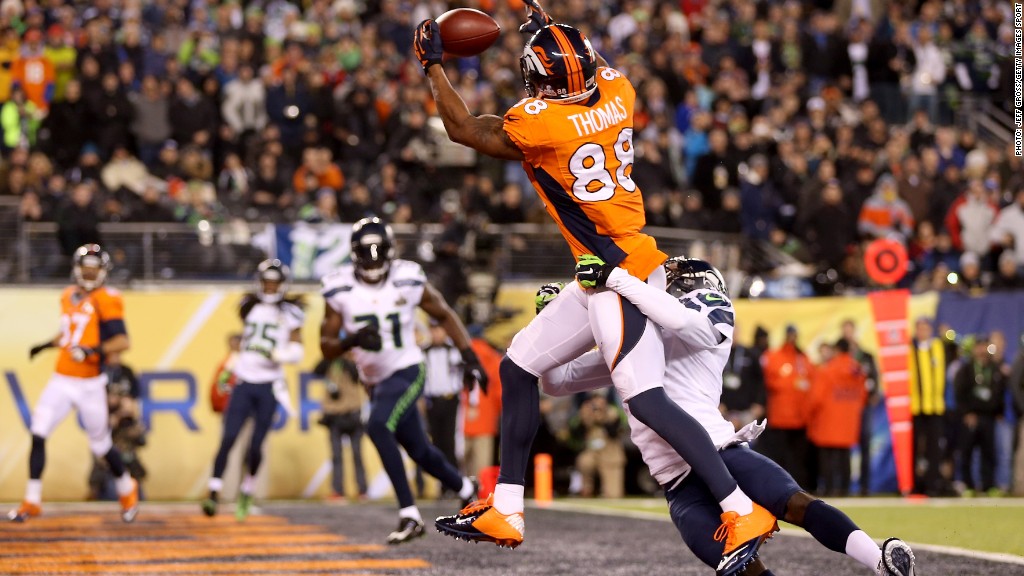 At a bad time for the NFL, some very good news: the league is staying in business with DirecTV for another eight years.
On Wednesday the NFL and DirecTV announced an extension of the contract for DirecTV's popular NFL Sunday Ticket package. Sunday Ticket, which lets subscribers watch out-of-market NFL games every Sunday, is a centerpiece of the satellite TV company's service.
DirecTV first started to carry out-of-market games in 1994. The company's current contract with the NFL, worth an average of $1 billion per year, was set to expire at the end of this football season.
Two people familiar with the new deal said it was worth $12 billion to the NFL over eight years -- an average of $1.5 billion per year, with a gradual escalation built into the contract, so the rights cost less in the beginning and more toward the end.
ESPN was first to report the renewal and the deal terms on Wednesday afternoon.
The NFL did have discussions with other potential bidders for out-of-market games, one of the people familiar with the deal said. (Google was said to be interested at one point.)
But the renewal was important to both the league and DirecTV. When AT&T agreed to acquire DirecTV earlier this year, AT&T included a clause that let it walk away if Sunday Ticket was not renewed.
Related: FCC throws out NFL blackout rule
Ever since the acquisition announcement in May, DirecTV CEO Mike White had conveyed confidence that a deal with the NFL would get done.
On Wednesday, he called the renewal "a testament to the terrific long-term relationship we have with the NFL and its millions of fans across the country."
NFL commissioner Roger Goodell, who has been lambasted in recent weeks for his handling of domestic abuse allegations against Ray Rice and other players, was also quoted in the DirecTV announcement. He said Sunday Ticket continues "to complement our broadcast television packages," which are also worth billions to the league.