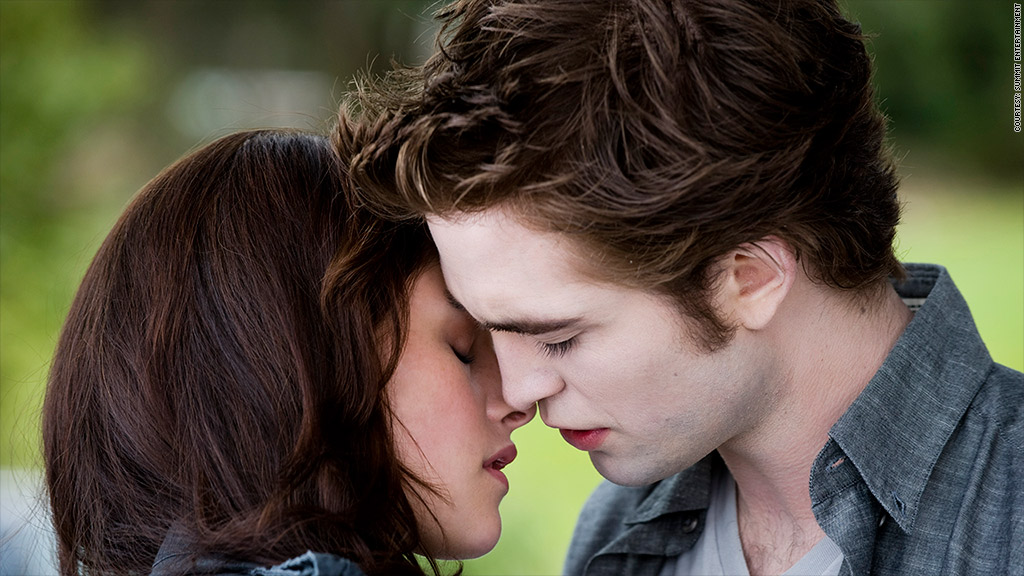 Like its vampires, "Twilight" lives once more. This time, however, only on Facebook.
The young adult vampire series will be turned into short films shown exclusively on Facebook (FB), according to a report in the New York Times.
"We think Facebook is a great way for us to introduce the world of 'Twilight' to a whole new audience while re-energizing existing fans," Michael Burns, Lionsgate's vice chairman, told the Times.
The short film series titled "The Storytellers -- New Creative Voices of 'The Twilight Saga'" revives one of Lionsgate (LGF)'s most popular franchise, one that has so far racked up $3.3 billion at the worldwide box office.
The shorts also give five aspiring female directors a chance to put their spin on the supernatural love story. That's a departure from the theatrical films, which outside of the 2008 original were directed by men.
Related: "Crouching Tiger" sequel to hit Netflix and theaters simultaneously
Away from the Team Edward vs. Team Jacob debate that's bound to be reborn in fans, the new "Twilight" puts a spotlight on Facebook's role in Hollywood.
"What it signals seems clear: The social media service can be more than a platform for movie trailers," wrote the New York Times' Brooks Barnes. "Its future may well include the distribution of entire movies."
The report comes just days after another online disruptor sent ripples through the film industry. On Monday, Netflix (NFLX) said it would release the "Crouching Tiger, Hidden Dragon" sequel the same day that the film arrives in theaters.
While the Netflix news may draw displeasure from Hollywood's box office partners, Facebook presents an opportunity for studios to expand on profitable franchises.
In fact, Lionsgate wouldn't even have to look that far for its next potential short film series. Its $1.5 billion "Hunger Games" franchise, for example, wraps up in 2015.
"This is the just the beginning — a template, if you will," Lionsgate's Burns told the Times. "You can probably guess what might be coming next."
Burns didn't elaborate on what that next step may be, but with Facebook as a new conceivable player in Hollywood anything could be possible.