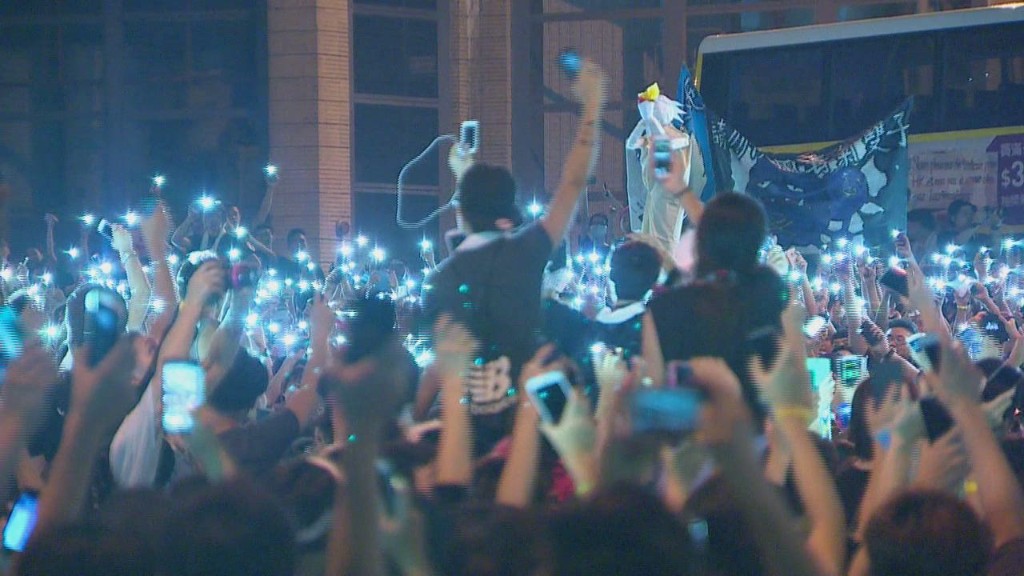 Big demonstrations are always a little uncomfortable. Trash piles up, personal space is non-existent and bathrooms are in short supply.
Add the threat of tear gas, pepper spray or the sting of a police baton, and political protests can often make for angry crowds.
Not so in Hong Kong, where protesters will help you over a police barricade, recycle your water bottle, ply you with fruit, and never forget to say please and thank you.
It's tough to say for sure, but the pro-democracy demonstrators of the "Umbrella Revolution" might just be the world's nicest protesters.
The crowds camping out across Hong Kong have already set up a recycling system, and teenagers can be seen sorting through rubbish at every protest site. On Twitter, there are even photos of kids helping the trash man load his truck.
Related: Why I'm protesting in Hong Kong
Some protesters have set about distributing food and water. Others are handing out face masks to help protect against tear gas, and grandmothers offer surplus umbrellas. In the local parks, protesters stick to sidewalks and don't trample the grass.
They are efficient, and unfailingly polite.
This reporter was told to "have a nice day" at least four times an hour.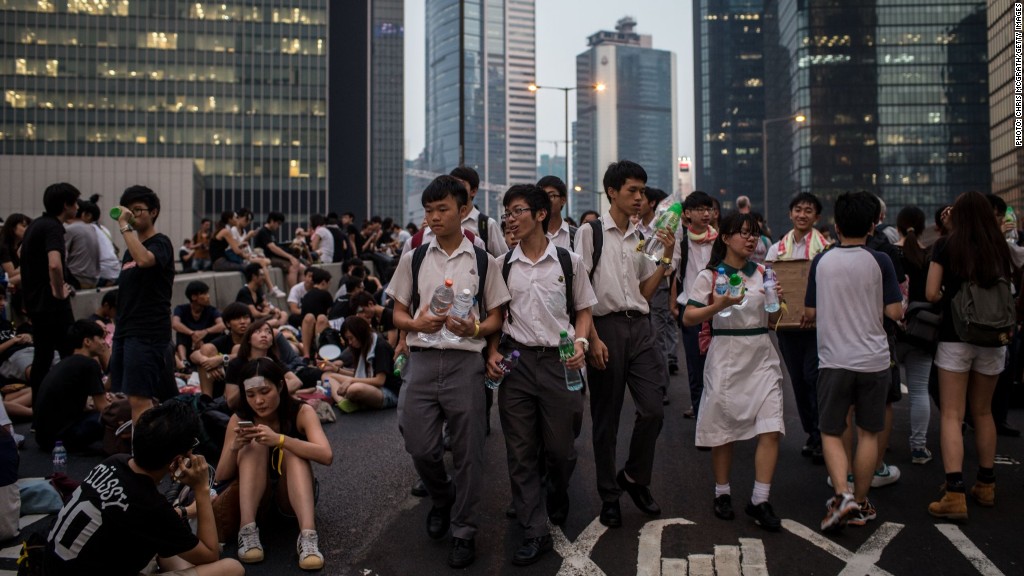 Why are they so nice? Hong Kong has a long history of peaceful protest, and many of the students and young workers now speaking out in favor of free elections would have spent their childhoods attending annual July 1 marches, which are typically used to express dissatisfaction with Beijing.
Related: This app is helping Hong Kong protesters organize
And the city state is generally a polite and orderly society. People line up for buses and give up their seats to the elderly. Social harmony is a priority and violent crime is exceedingly rare.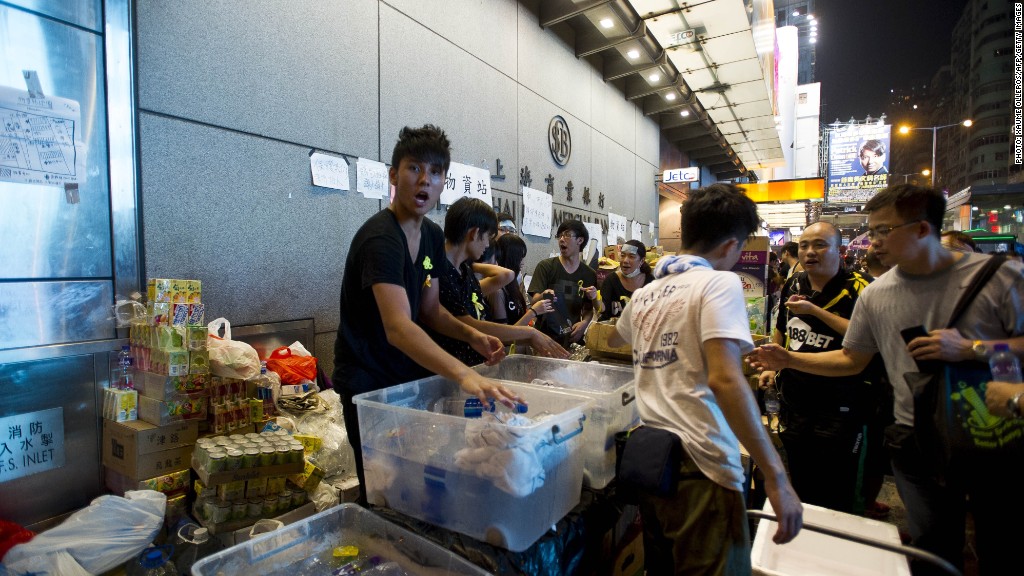 These values stand out even more in the wake of heavy-handed action by police on Sunday. After declaring the protests illegal, police fired volley after volley of tear gas at protesters, but failed to disperse them.
Many Hong Kong residents were shocked at the police action. But tensions have since eased considerably, and riot police have been pulled off the streets.
There are other signs of healing. After a thunderstorm rolled through on Tuesday evening, images surfaced of protesters sharing their umbrellas with police officers -- the same umbrellas that only two days earlier had been used to protect against pepper spray.