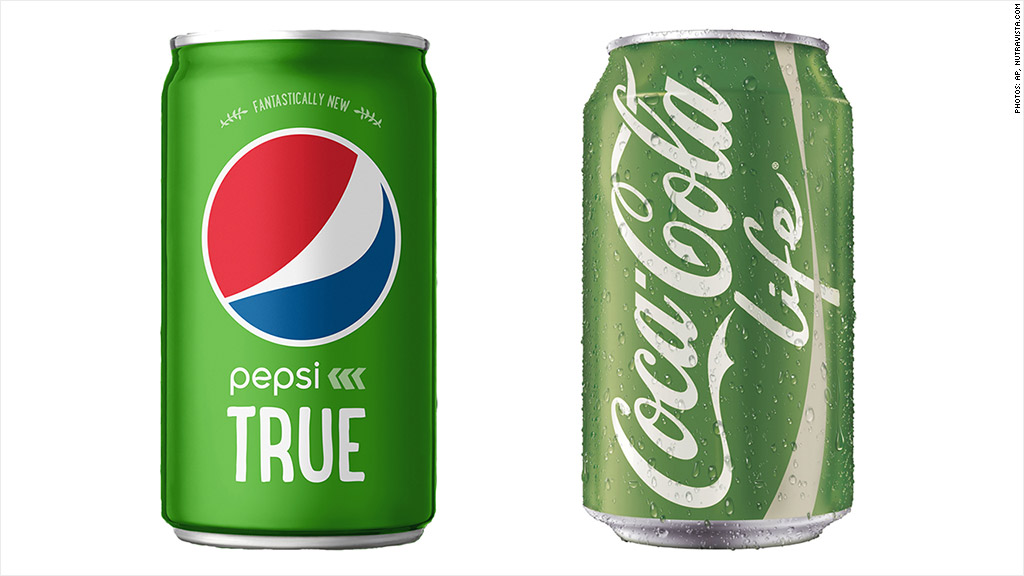 The biggest soda companies in the world are locking horns with new low-calorie drinks that share a common ingredient: stevia, a plant used as a sweetener.
The labels on these competing products also share a common color: green, just like the stevia plant itself.
PepsiCo (PEP) is rolling out its product, Pepsi True, in mid-October, but it can only be purchased online through Amazon (AMZN).
Coca-Cola (CCE) has already been selling its stevia soda, Coca-Cola Life, in Argentina, Chile, Great Britain and Mexico. The product made its U.S. debut in August, but only in Southern states like Georgia, Florida and North and South Carolina. In November, Coca-Cola Life goes nationwide.
Related: Remember Surge soda? It's back
Pepsi True comes in a green can and is packaged in green 12-pack containers. Coca-Cola Life is being sold in cans as well as 8-ounce glass bottles with green labels.
Pepsi says its stevia drink has 30% less sugar than regular Pepsi and does not contain high fructose corn syrup or artificial sweeteners.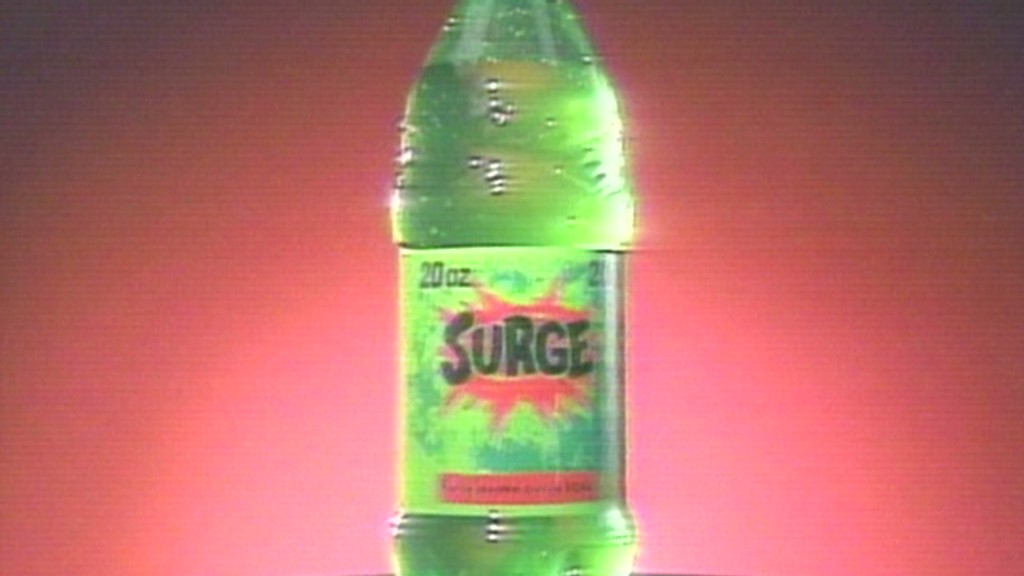 Coke says the 8-ounce bottles of Life contain 60 calories, which is 35% fewer calories than other sodas.
The low-calorie product launch follows on the heels of an industry-wide effort, announced last month by Coca-Cola, PepsiCo, Dr. Pepper Snapple Group (DPS) and the American Beverage Association, to reduce beverage calories by 20% by 2025.
Related: Food stamp soda ban would cut obesity
Soda hasn't been getting much love from health-conscious consumers. A recent study said that banning soda from food stamps would prevent 141,000 kids from getting fat and another 240,000 from developing diabetes.
It remains to be seen how the stevia drinks catch on with consumers, particularly with the coveted millennials, who don't seem to think much of soda. Though for better or worse, they're probably familiar with stevia, which featured prominently in the widely-viewed finale of "Breaking Bad."