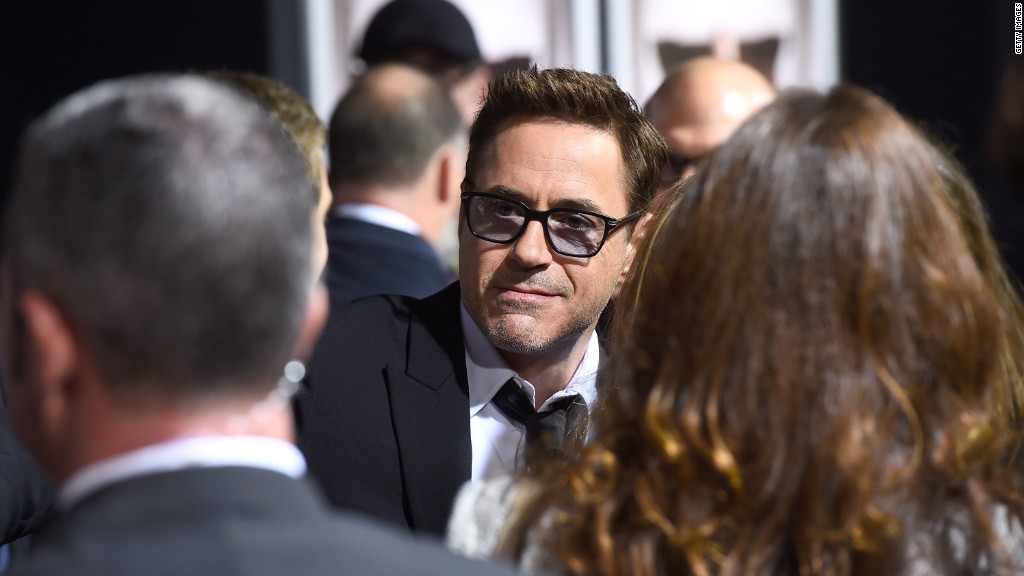 When it comes to Hollywood salaries, it's good to be Iron Man.
According to the Hollywood Reporter, Robert Downey Jr. pulled in $75 million last year thanks to his endorsements and a stake in "Iron Man 3."
As the face of the invincible Tony Stark, Downey has ensured that Marvel's highly lucrative "Iron Man" and "Avengers" series can't be made without him. It's also one the main reasons the actor had heated contract negotiations with Marvel last year.
Downey isn't the only action hero making a ton of money, however.
Dwayne "The Rock" Johnson netted $52 million while "Taken" actor Liam Neeson took in $40 million.
Top stars like Leonardo DiCaprio make big bucks, even if they don't play action heroes.
DiCaprio made $25 million only for "The Wolf of Wall Street." But there is a bit of a drop off between A-list stars and mid-level actors.
For example: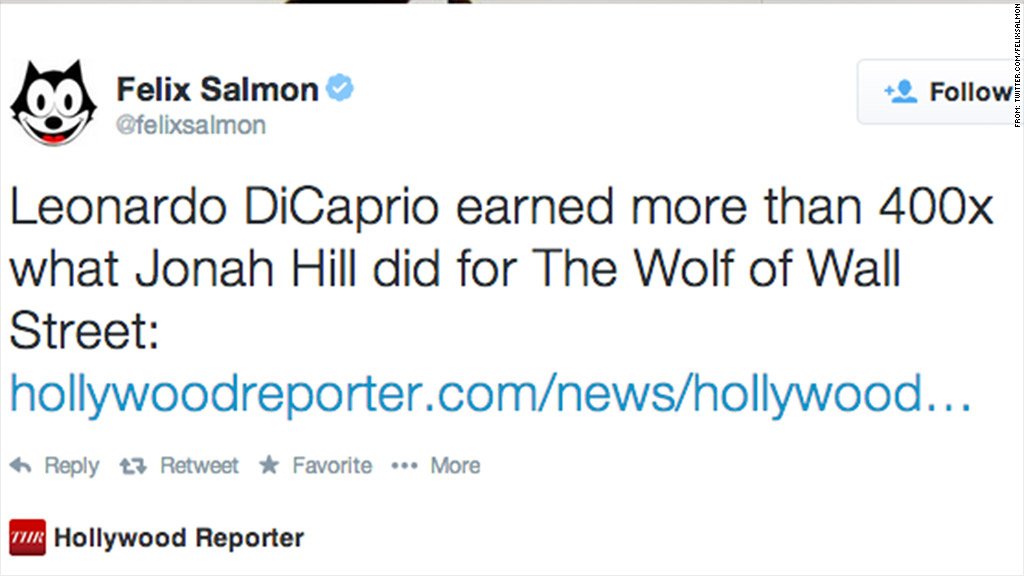 Co-star Jonah Hill was paid only $60,000, while working on a minimum salary for the role.
Some female actors weren't that far behind.
Jennifer Lawrence made $35 million last year, thanks in most part to her role in the $1.5 billion "Hunger Games" series.
Katniss Everdeen didn't just help Lawrence's bank balance, but also that of Jon Feltheimer, CEO of Lionsgate, the film's distributor.
Feltheimer made $63.6 million, second only to CBS (CBS) CEO Les Moonves' $66.9 million. For Feltheimer it was a 504% jump in annual earnings.
One surprising takeaway from the report was the big money earned by actors for voice-over work in commercials.
Even though they make up just 20% of the voices in commercials, actors like Jon Hamm (whose voice stars in Mercedes commercials) can get upwards of $1 million an ad for just a day's work.
Halle Berry makes $150,000 an episode (or $3.3 million for a full season) for the TV show "Extant" on CBS.
But some other TV stars command much more dollars. Jim Parsons, Johnny Galecki, and Kaley Cuoco-Sweeting now make $1 million per episode after signing new three-year deals earlier this year for "The Big Bang Theory" also on CBS.