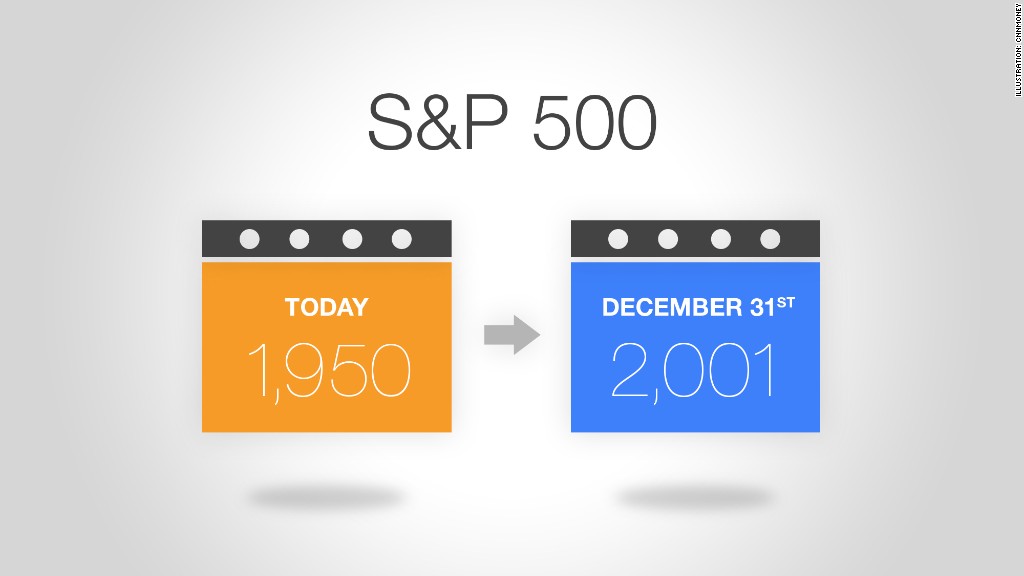 The stock market still has room to run this year, but expect it to finish with more of a saunter than a sprint.
That's the message from CNNMoney's quarterly survey of investment analysts. On average, they predict the S&P 500 will end 2014 a hair above the 2,000 mark.
That's good news because it implies a gain from where the market is today and an overall return of 8% for the year. The index of America's biggest companies currently stands at about 1,955.
But type-A personalities won't be entirely satisfied with this forecast. It's below the S&P 500's record close of 2,011 from in mid-September.
Related: 3 biggest risks every retirement saver should know about
"The case for a gradual grind higher in equities is prevalent," wrote Scott Smith of the Cambridge Mercantile Group, who has a year end S&P 500 target of 2010.
Of course, the lurking hazards that could derail stocks aren't to be underestimated.
Geopolitical instability is foremost on investors' minds, with almost 40% of the strategists surveyed calling it the biggest market risk.
"Without a doubt, geopolitical concerns are the biggest near-term risk factor with the range of unknowns recently extended to US involvement in Syria and Iraq," said Fred H. Dickson, Chief Market Strategist of D.A. Davidson and Company. He said there are number of outstanding questions, such as "duration of conflict, ultimate military commitment by the US and coalition forces and probability of mission success."
Rising interest rates also worry the survey participants, but they're not making them overly anxious. About a fifth of those polled listed them as the most prevalent market risk.
Related: Wall Street is hurting ... sorta
The Federal Reserve has maintained its stance that it will keep interest rates near zero as long as necessary to support the economy, but signs that they will rise sooner than later have sparked negative market reactions in recent months.
Lofty stock prices don't seem to be raising any major red flags. A small portion (12.5%) of the strategists felt that stretched valuations posed the biggest threat to the market.
But beyond the immediate market ramifications, it's clear that Wall Street remains nervous about the economy as a whole. Exactly half of the respondents said Fed Chief Janet Yellen should be most concerned about the economic recovery.
"Let's make sure this isn't a false dawn," said Brian J. Jacobsen, Chief Portfolio Strategist of Wells Fargo Funds Management, referring to the general consensus that the American economy is improving even as some global economies falter.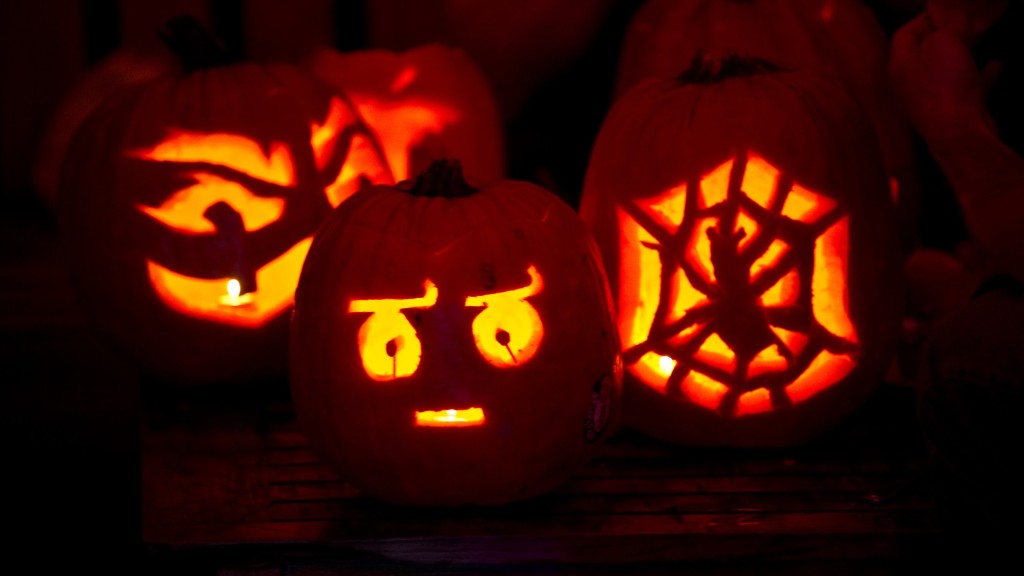 The notion that the Fed has artificially inflated the stock market is less of an issue, with about 25% of those surveyed saying asset bubbles should be Yellen's greatest concern.
And inflation isn't keeping investors up at night. Just 12.5% of the analysts felt it should be Yellen's top priority.
Whether the midterm elections will impact the markets, the majority of the analysts said no.
"It will still leave us with a dysfunctional DC," said Art Hogan Chief Market Strategist at Wunderlich Securities. "I wish it was not the case, but it looks like more of the same."