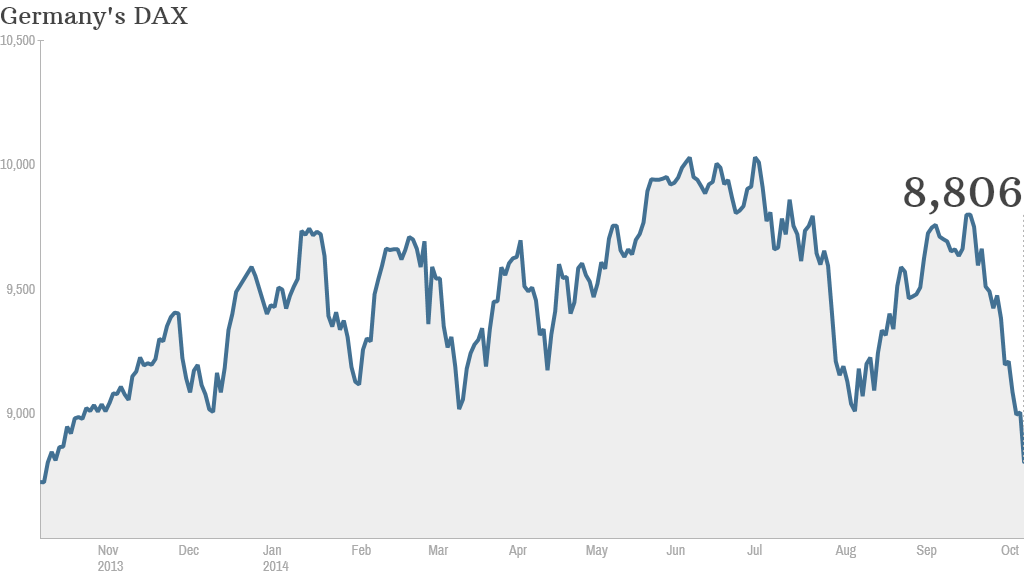 Shares in top German companies plunged Friday to their lowest levels in a year as Europe's biggest economy teeters on the brink of another recession.
Germany's DAX index fell by more than 2% to about 8,800. The summer's record high above 10,000 is now a distant memory.
The index has fallen 4% over the past five days and nearly 8% since the start of 2014.
Most European markets are now flashing red for the year but Germany has been particularly hard-hit after a recent series of disastrous data.
The German economy slipped into reverse in the second quarter of the year, contracting by 0.2% and slamming the brakes on the fragile eurozone recovery.
August numbers for industrial production, factory orders and exports were all deeply negative, putting Germany on course to shrink further in the third quarter.
That would push the manufacturing giant into its third recession since the 2008 global financial crisis.
The Ukraine crisis has hurt exports to Russia, and business confidence has taken a beating.
With Italy shrinking and France stagnating, Europe desperately needs Germany to restart its engine.
Related: 'Mediocre' growth plagues world economy
After cutting interest rates as low as they can go, the European Central Bank is now planning to buy private sector loans and mortgages in a bid to encourage more bank lending and reduce the risk of deflation and stagnation.
Assets worth as much as one trillion euros could qualify for the stimulus program, which begins this month. The euro has fallen 9% since May to a two-year low against the dollar.
But ECB President Mario Draghi has made clear that the bank can't fix Europe on its own.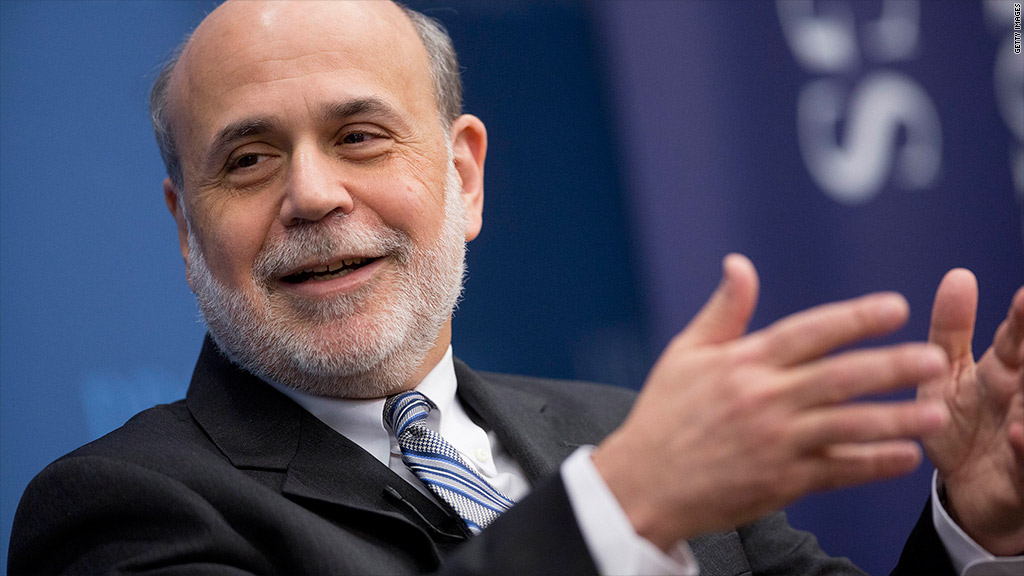 Pressure is building on Germany -- which expects to balance its budget next year -- to provide additional stimulus to the economy by increasing government spending on infrastructure.
So far the German government has spurned calls from within Europe and beyond to open its coffers, emphasizing instead the need for more reforms.