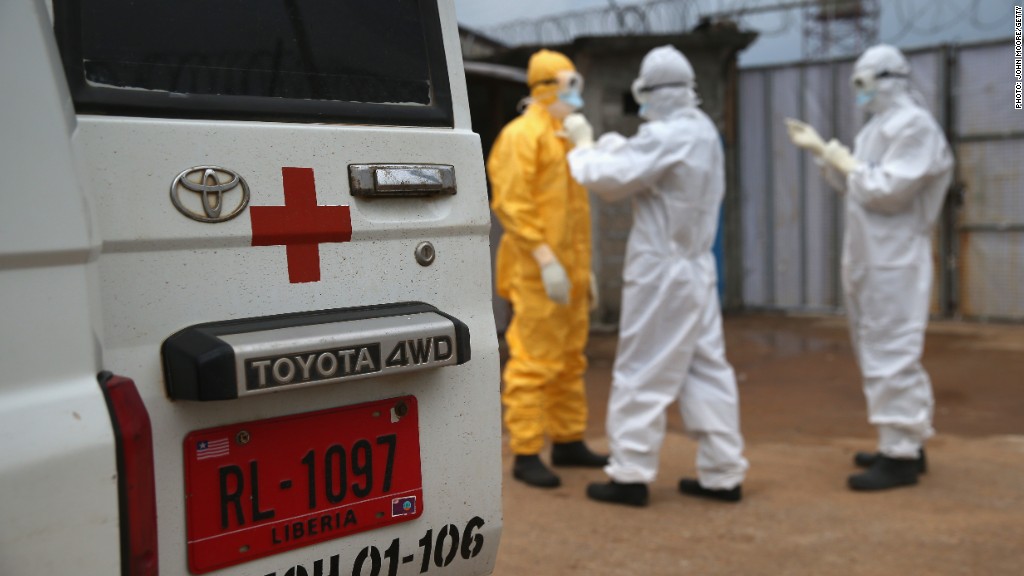 The world's largest chocolate companies are joining the fight against Ebola.
West Africa is where most of the world's cocoa beans are grown and the companies are concerned that the virus could disrupt supply of the raw material for chocolate. Already, wholesale cocoa prices have been soaring in recent weeks.
Nestlé, Hershey and Mars say they have already responded to a call from the World Cocoa Foundation, a non-profit that helps small cocoa farmers. The group plans to disclose Wednesday how much it has raised. Others in the group include Hershey (HSY), Godiva, Ghirardelli, General Mills (GIS) and Mondelez International (MDLZ).
Donations will go to the International Federation of Red Cross, the Red Crescent Societies, and Caritas, a charity affiliated with the Catholic Church.
Related: Hazmat suit maker's stock up 50% on Ebola fears
Nestlé, the Swiss company that makes KitKat, Butterfinger and Crunch said it is "deeply concerned" about the spread of Ebola in West Africa, where many of its 6,300 African employees are based.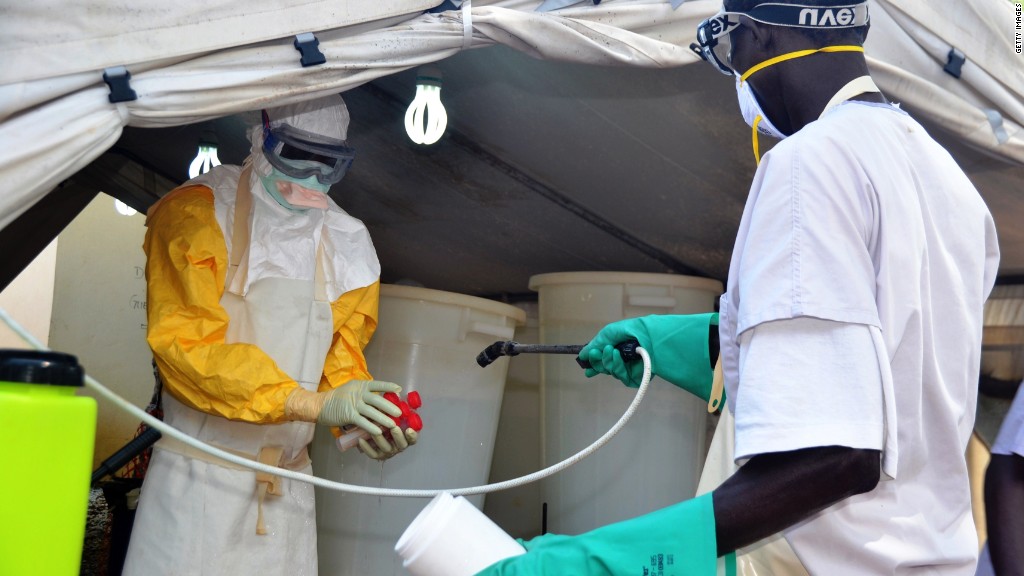 Mars Chocolate -- maker of MilkyWay, Twix and M&Ms -- said it was "happy to support" the initiative.
West Africa produces 70% of the world's cocoa supply. The largest cocoa producer in the world is the Ivory Coast, which has so far avoided contamination. But there is concern that migrant workers may not be allowed into the country to help with this year's harvest. The Ivory Coast, also called Côte D'Ivoire, closed off its borders with Guinea and Liberia in August.
Related: Airlines cancel flights over Ebola fears
More than 4,000 people have died from Ebola in Guinea, Liberia and Sierra Leone, according to the latest figures from the World Health Organization. If it is not contained, the Centers for Disease Control and Prevention estimates there could be hundreds of thousands of Ebola cases in coming months.
Related: Where your donation dollars go
The United States and other governments have pledged tens of millions of dollars to pay for everything from medicine and protective clothing for aid workers to safe burials for the deceased. Last month, the Bill and Melinda Gates Foundation announced Wednesday it will donate $50 million to help fight the Ebola outbreak.