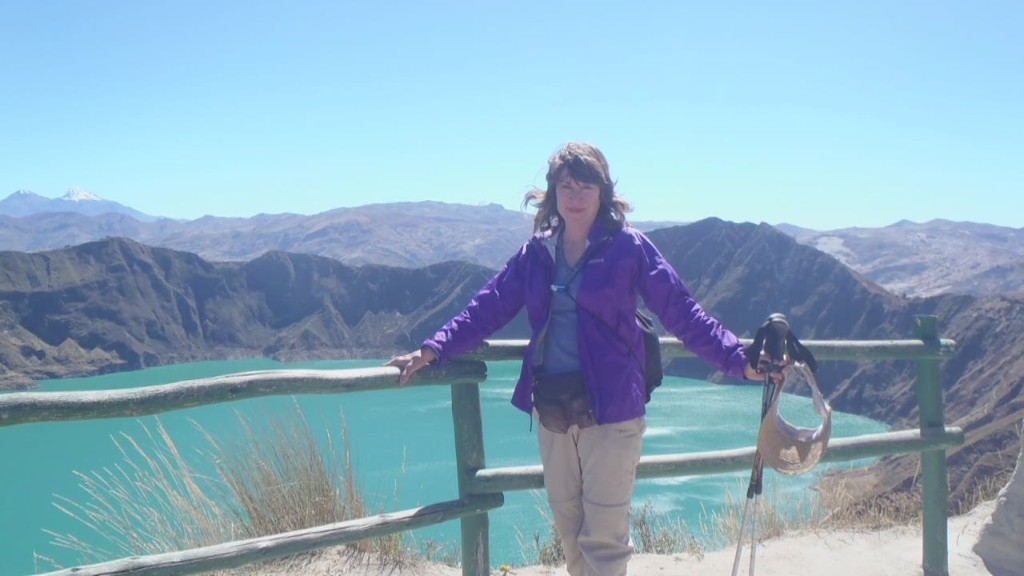 From beautiful beaches to cheap living costs, there are plenty of reasons why people retire abroad. But there are a variety of questions you should ask yourself before taking the plunge.
What's your motivation? Countries across the world court retirees with lower living costs and even discounts and tax breaks.
But if you're considering leaving the United States for somewhere more exotic, make sure money isn't your only motivation, said Dan Prescher, a senior editor at International Living magazine who is currently living in Ecuador.
Moving to a foreign country will undoubtedly mean adjusting to a different way of life, so you should really be following "your heart, not your wallet," he said. Patience and a good sense of humor are key.
"It's not just like your hometown at half the cost," Prescher said. "And if you're not ready for that, you're going to be disappointed."
Do you have a solid savings cushion? Make sure you check your bank statements before booking any plane tickets.
Countries typically require retirees to have a decent savings balance or some sort of guaranteed monthly income for life in order to secure a retiree visa.
Related: America's oldest workers: Why we refuse to retire!
Regardless, you shouldn't make such a big move without some savings to pay for incidental or unexpected costs, said Rick Levinson, the Money team editor at AARP.
Plane tickets home to visit friends and family will also cost you, for example, while you will also want enough cushion in case you decide to return to the U.S. someday.
"If you don't have a... safety net, it's really kind of problematic to run off to another country and think it's going to work for you," Levinson said.
Will there be good, affordable health care? All that money you've paid into the Medicare system over the years won't help you out as an expat.
Medicare doesn't cover health care outside the U.S. so make sure you research insurance and care options in your country of choice.
Related: What I gave up to save $1 million
Some countries allow foreigners to pay into their public health care system. In Costa Rica, for example, Stewart Hayes and his wife pay only $90 a month for public health care coverage. While he's been pleased with the quality of care, there are times when he has opted to pay out-of-pocket for private care in order to avoid long waits.
Meanwhile, the cost of care is so low in some countries that you can forgo insurance entirely, said Kathleen Peddicord, founder of the Live and Invest Overseas publishing group.
Still, Peddicord recommends paying the extra annual premiums to maintain full Medicare coverage in case you decide to return to the U.S. for major medical care.
How much will you owe in taxes? Moving abroad doesn't mean you can escape Uncle Sam.
You'll still have to pay any U.S. taxes you would typically owe on your retirement income and investments. Depending on where you move, you could also owe local taxes.
Even if you don't owe anything, you'll still have to submit your annual returns with the IRS.
These returns can be "incredibly complicated," forcing many expats to spend thousands of dollars on accounting services each year, said John Flint, a Paris resident and the former president for the Association of Americans Resident Overseas.