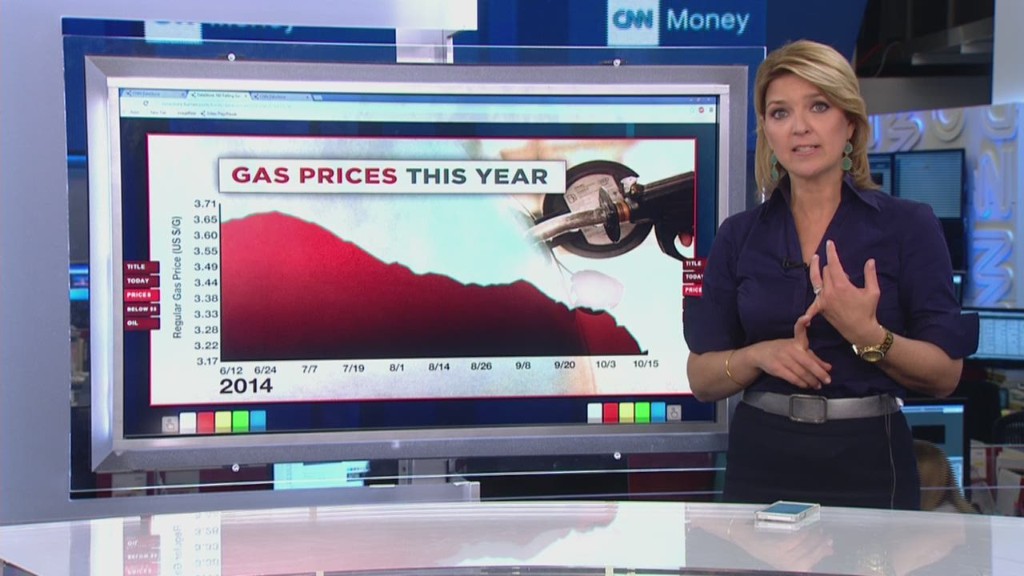 Gas for less than $3 a gallon is coming to a station near you, if it's not there already.
There are 10 states with average gas prices below the $3 mark, according to AAA, and the average retail price for gas has dropped 20 cents a gallon in the last month.
But cheap gas isn't limited to just a handful of states. About a third of gas stations nationwide already have prices at or below $3, and many pumps in Missouri, South Carolina and Oklahoma are at $2.60 a gallon, according to the Oil Price Information Service, which tracks prices for AAA.
The nationwide average, which is currently $3.19 a gallon, is now forecast to dip below $3 for the first time in four years later this year.
Related: What does gas cost in your state?
A steady drop in crude oil prices is what's driving down gas prices.
"This is not your garden-variety autumn swoon in gasoline prices," said Tom Kloza, chief oil analyst for OPIS and price tracker GasBuddy.com. "For some grades of crude, we are seeing the lowest prices since December 2010."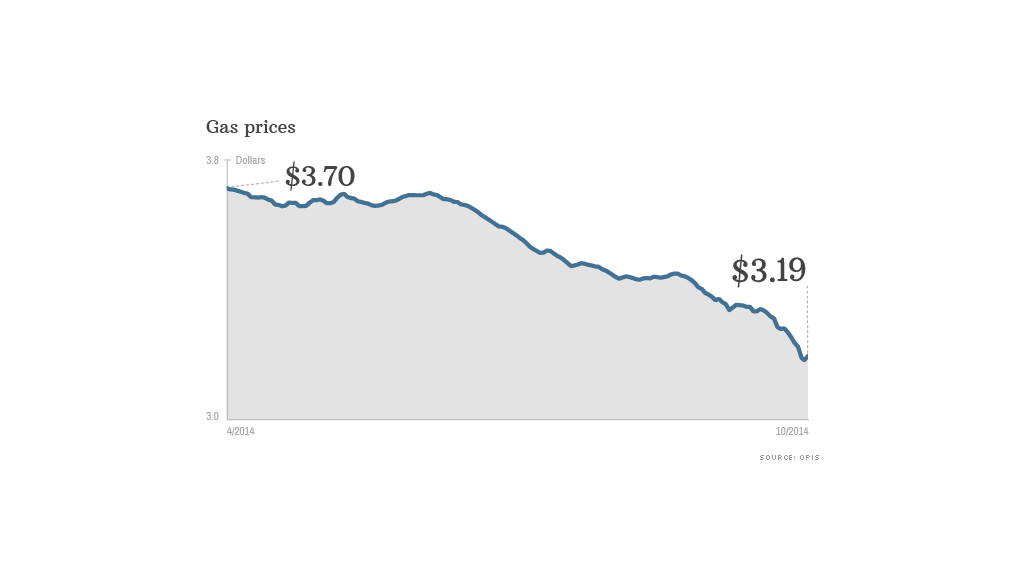 Crude oil prices are falling due to increased oil production the United States and Saudi Arabia. That, along with slowing growth in demand, is creating a glut of oil which is likely to persist into at least next year.
Related: Crashing oil price could crush Putin
That glut has caused global crude prices to plunge even in the face of issues which could disrupt oil supplies, such as ISIS fighting in Syria and Iraq, the Ebola outbreak in Western Africa and political tensions and sanctions between the West and Russia.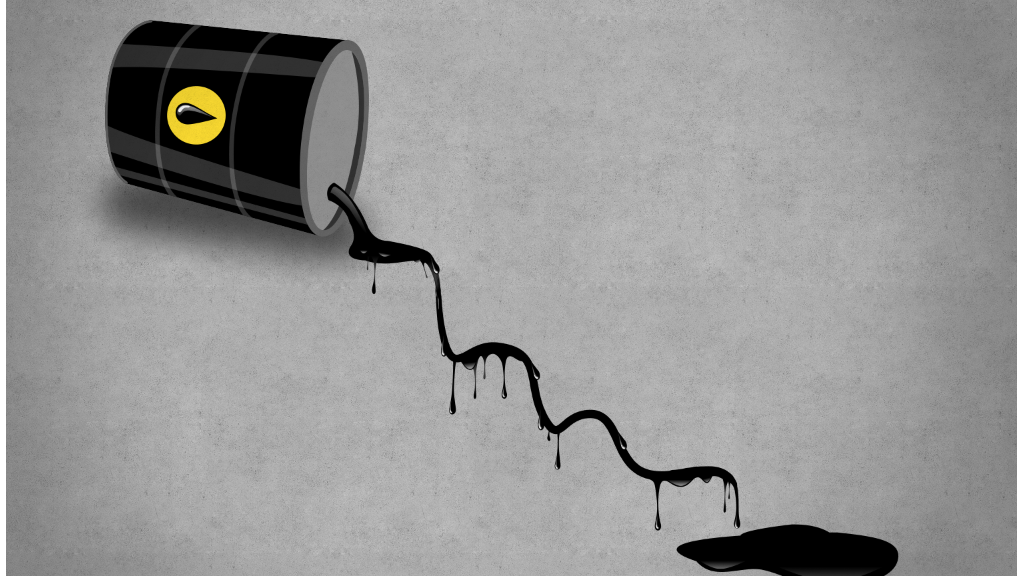 There are a few states that always have high gas prices and are unlikely to go below $3: New York, Connecticut, California, Hawaii and Alaska.
But, said Kloza, "In virtually the entire lower 48, you should be able to find some $3 gas later this year."