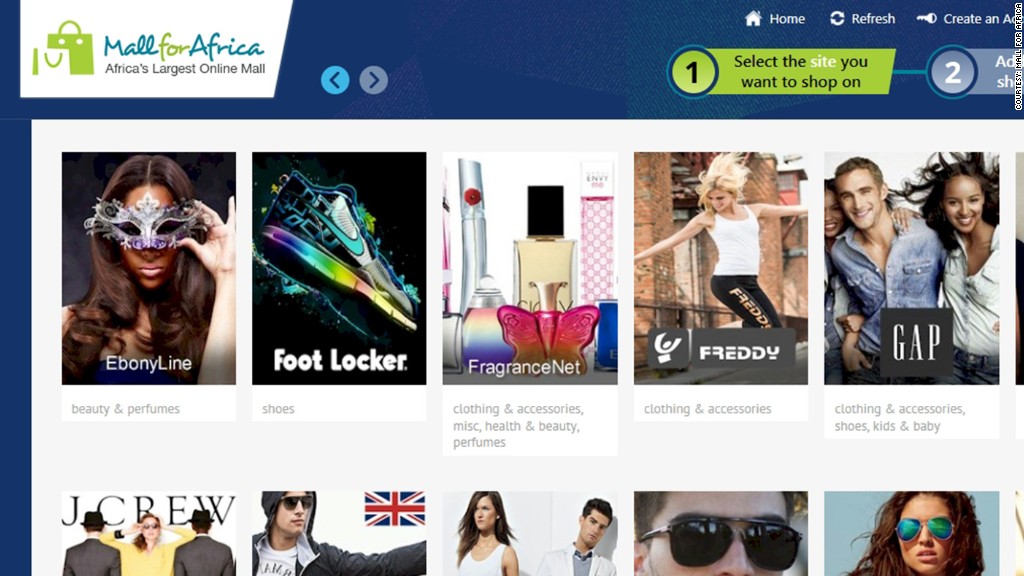 Online shopping is something most Americans take for granted, but many people in the developing world have been largely shut out from e-commerce.
Africa, in particular, "has been alienated from online retail," said San Francisco-based entrepreneur Chris Folayan.
His startup Mall for Africa aims to eliminate the biggest hurdles: fraud (Nigerian Prince e-mail scam, anyone?) and shipping logistics (streets are often distinguished by landmarks, rather than names).
Most Western sites don't accept African forms of payment for these two reasons. But Mall for Africa takes on the risks of fraud (by acting as a middle man) and assumes responsibility for the shipping (via a warehouse in Oregon). By partnering with 70 retailers like Bloomingdales, Amazon (AMZN) and Ralph Lauren (RL), African consumers have access to billions of items they otherwise wouldn't be able to buy.
And so far, they've had no issues with fraud.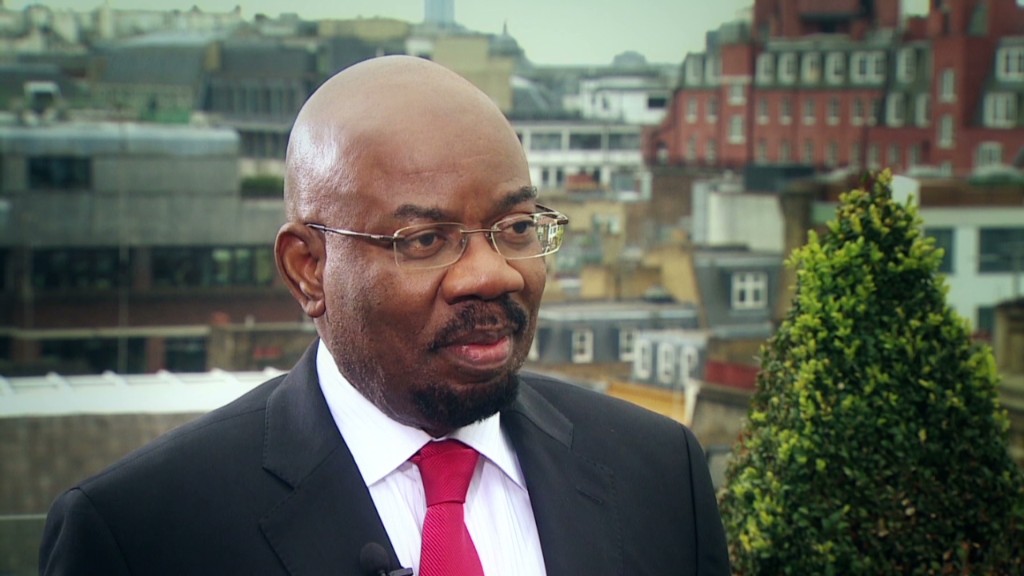 Folayan, who's originally from Nigeria, said most of the purchases are clothing items averaging about $250. Mall for Africa takes a small fee from customers (about 2.5%) and a 15% cut from its retail partners.
Though Mall for Africa can technically add any retailers to its platform without their consent, Folayan said it's better to collaborate. Macy's (M) once blacklisted them because it assumed the transactions were fraudulent. Now, Macy's is the company's biggest partner.
Related: Most innovative cities in America
Because brick-and-mortar stores are still limited in Africa, there's huge potential.
"Online provides a way to meet Africa in terms of retail," said Lohini Moodley, partner at McKinsey & Company.
She notes that there's a rising middle class and increasing urbanization, which equals a growing number of potential customers.
Kitson, known for its pop culture-inspired items, is ready for its Africa debut.
The retailer -- which has 20 retail stores in Southern California -- is one of the latest additions to the Mall for Africa platform.
Related: 6 designers shaking up fashion
CEO Christopher Lee said his goals for the next year include increasing Kitson's international e-commerce business -- and while Africa wasn't on his "shortlist" (China was), when Folayan reached out to him, it was a no-brainer.
"It's low risk and an extra opportunity for revenue and a new marketplace," said Lee. "It's the future, in my opinion."
Folayan launched the service in 2011, but business really took off when the startup received an undisclosed amount of funding last October, allowing them to market the site. The company now has 67 employees in Nigeria and Oregon. (Mall for Africa currently only ships to Nigeria, but Folayan plans to add Ghana and Kenya soon.)
This month, the platform opened up to allow those outside Africa to make purchases and have them delivered to family and friends who still live in Nigeria. Folayan wouldn't discuss specific numbers but said the company has done five times its 2013 revenue so far in 2014.
"To me, [retailers] should be looking at every possible option," said Folayan. "We're not messing with their infrastructure, we've literally opened the gates for online commerce in Africa."