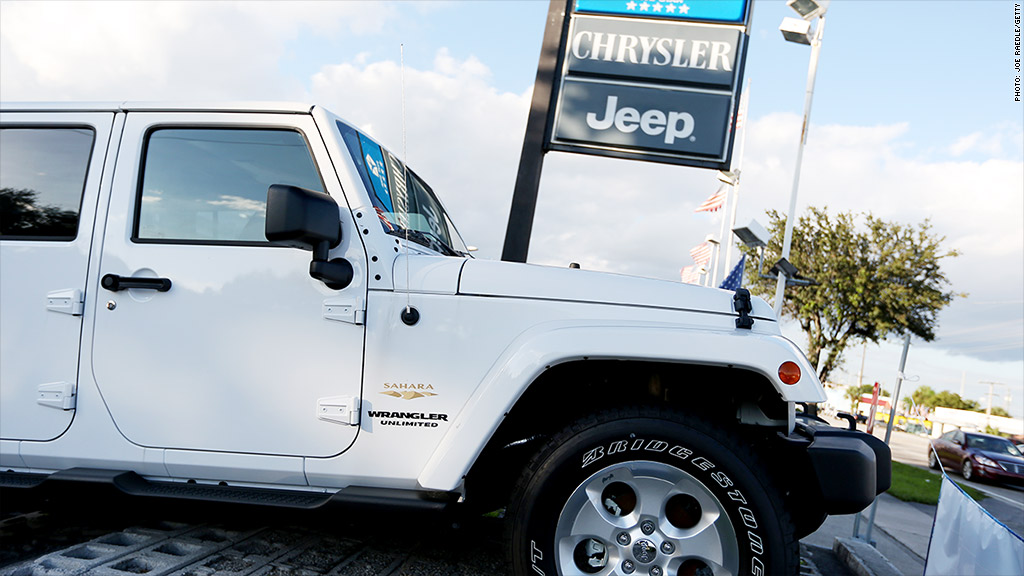 There have been 52 million car and truck recalls in the United States so far this year.
Even accounting for millions of the same vehicle being recalled more than once, that's roughly the equivalent of one car out of every five on the road.
The recalls are far above the previous record of 30.8 million in 2004. The 2014 estimate comes from Stericycle, which helps automakers manage their recall process. It says there have been 544 separate recalls announced, or the equivalent of about two a day.
The leader by far in recalls has been General Motors (GM), which has accounted for just more than half of the recalls in the industry -- 26.5 million in the United States so far this year. The company has been hit by a recall crisis, admitting it made a mistake by waiting a decade before ordering a recall of millions of cars with an ignition problem now tied to 27 deaths.
That problem has prompted the company to change its procedures and order recalls more quickly. It has also gone back and looked at reports of problems with older vehicles. Most of GM's recalls have been on cars it no longer builds.
Related: More than 1 million GM cars with fatal flaws still on the road
But the change in recall procedures hasn't been limited to GM, according to Mike Rozembajgier, a vice president at Stericycle.
"We've seen a ripple effect," he said. "You will see other manufacturers be more diligent than in the past."
Rozembajgier said the greater diligence is only part of the reason for the record number of recalls. The greater complexity of modern cars can also increase the frequency of problems that can prompt a recall.
"We all want our cars to do far more than they did in the past," he said. "It takes a lot of gadgets to make that happen, and that adds to complexity."
One of two recalls announced Thursday by Chrysler is an example of that. A heated power side view mirror on more than 300,000 on Jeep Wranglers has an electrical connector that could be susceptible to short circuit and catch fire. The company has also ordered a recall even though it has no record of fires, accidents or injuries related to the problem.
Chrysler's other recall is for an alternator that can cause a car to stall while driving. All totaled, Chrysler recalled 900,000 cars nationwide Thursday.