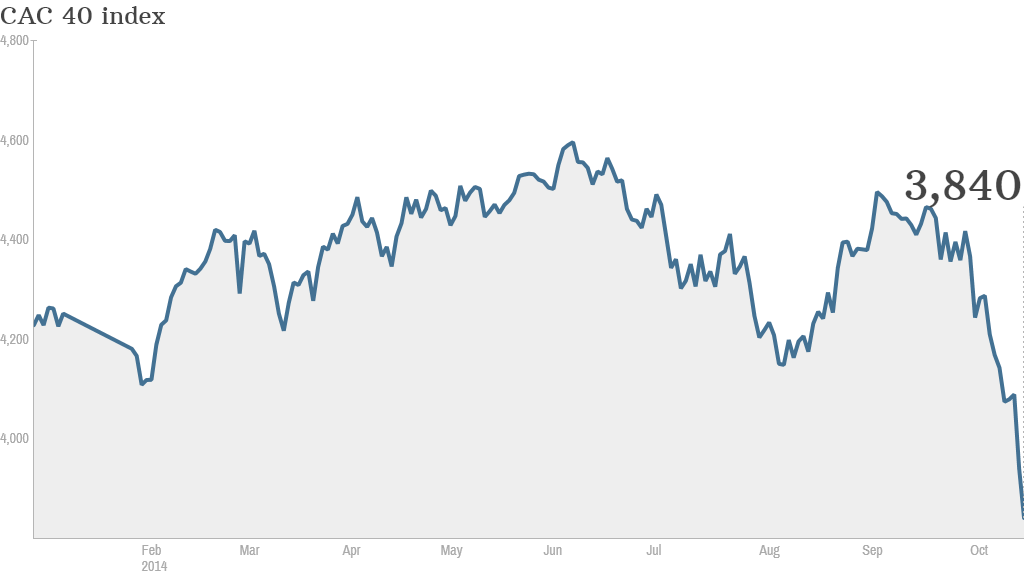 It's correction time!
European stocks have fallen hard and fast as markets around the world experience a swift bout of selling.
Every major market in Europe has now entered correction territory, which occurs when an index drops by at least 10% from a recent peak.
The FTSE 100 in London has been faring the best so far, dropping by "only" 12% since early September.
But Italy's FTSE MIB index has been swimming in the red, declining by 22% since mid-June. If it stays at this level for long enough, investors would call this a bear market.
Over in Germany, the benchmark Dax index has fallen by nearly 16% from a peak in late June.
The CAC 40 in Paris has dropped by about 17.5% over roughly the same period.
Related: This is not another financial crisis
Investors have been pulling their money out of global markets as worries have come to the fore about slow economic growth, spreading Ebola and continued uncertainty about the Federal Reserve.
This week, CNNMoney's Fear & Greed Index tumbled to zero, indicating "extreme fear." This is the first time it has hit that level since 2011.
Related: Putin puts a chill on German economy
The European economy as a whole has suffered for the past few months as it experiences a sanctions stand-off with Russia over the Ukrainian crisis. The sanctions have dented trade and hurt overall business confidence, especially in Germany, which is Europe's largest economy.
Even before the spat with Russia, the region was struggling with sluggish growth, high unemployment and dangerously low inflation. This could explain why European markets have been hit harder than the U.S.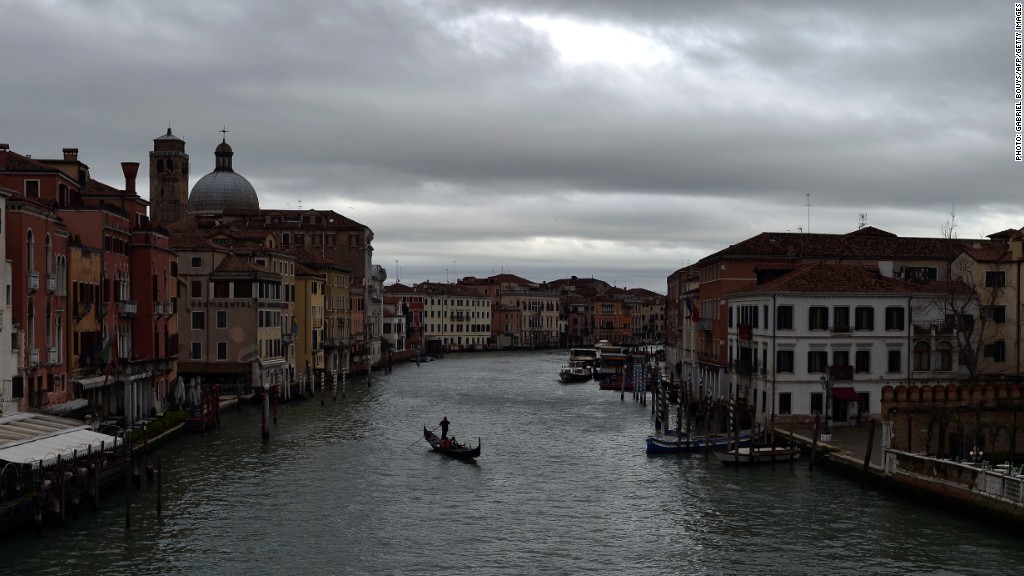 This week, Germany cut its forecasts for economic growth for this year and next, citing "geopolitical crises" and the lackluster performance of its major trading partners.
Earlier this month, the International Monetary Fund also issued a gloomy economic outlook.
"World growth is mediocre, and a bit worse than forecast in July," the IMF said in a statement. It predicts the world economy will grow by just 3.3% in 2014. Just six months ago, it was expecting growth would accelerate to 3.7% this year.