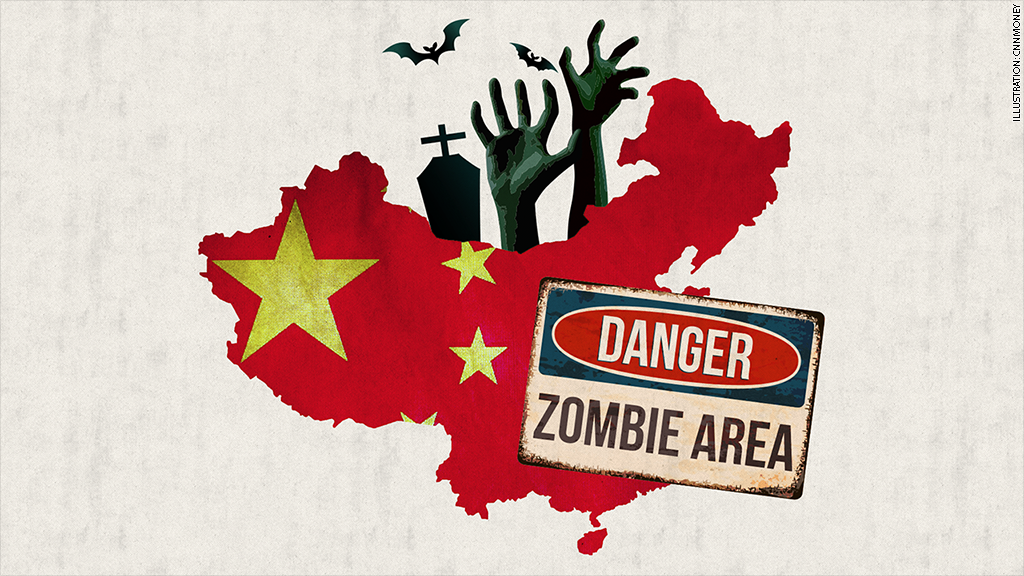 Economists concerned over rapidly rising corporate debt levels in China are sounding the alarm, warning that major changes are needed to avoid an increase in "zombie" banks and firms.
After expanding at a lightning-fast rate, China's corporate debt market is now the world's largest at $14.2 trillion, according to Standard and Poor's.
Experts worry that too many of the loans have gone to underperforming firms that will never be able to repay -- especially in a slowing economy.
Economists surveyed by CNNMoney often cite concerns over runaway credit growth, but many now single out corporate debt as a major threat to China's economy.
"The risk is that the high debt burden will eventually result in unproductive zombie banks and zombie firms, which are a drag on the economy," said Julian Evans-Pritchard of Capital Economics.
Related: The Chinese like capitalism more than Americans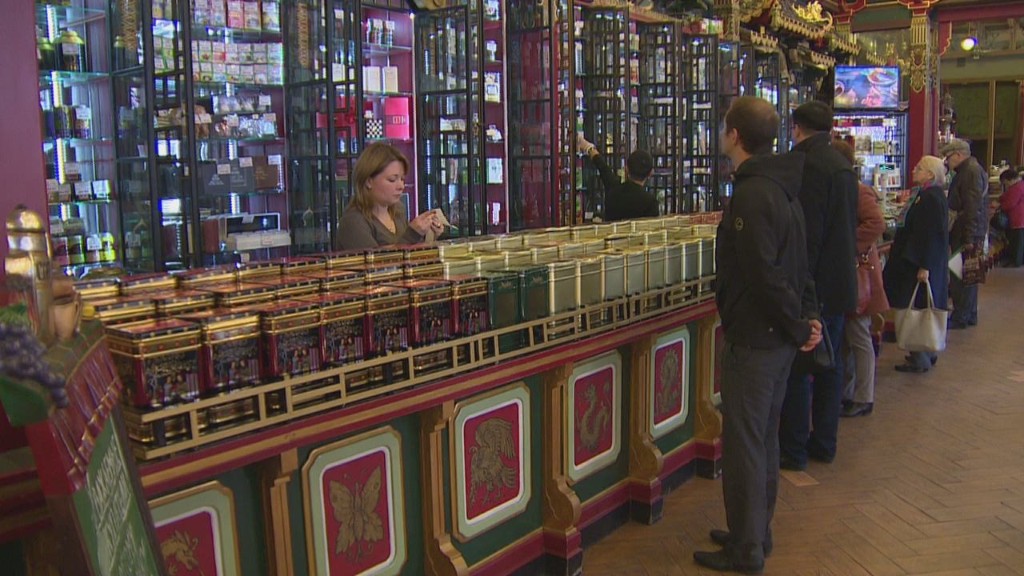 As China's economy slows, companies are seeing a lower rate of return on their investments, according to analysts at JPMorgan. Firms also face higher interest rates -- making it harder to pay what they owe.
Already, the system is showing stress. China suffered its first corporate default earlier this year, when a solar firm failed to make a payment to bondholders. A few other small companies have followed suit.
So far, central government initiatives to restrain credit growth have largely flopped, especially since many firms have in the past been encouraged to spend their way out of a hole.
Chinese companies are even turning to unconventional financing options -- increasing their debt in the process.
Some firms, for example, have been using copper as collateral to secure loans. Experts are concerned that some companies are using the same copper stockpiles to take out multiple loans, borrowing far more than they can afford.
Related: $547,000 for a parking space in Hong Kong
For Beijing, the question is how to contain debt growth, without hurting the economy.
Analysts say it is a positive sign that the government is allowing some firms to default. The defaults show the government's commitment to reforms that will encourage consumption-driven growth, instead of expansion fueled by easy credit.
At the same time, the central government still wields enormous power over the economy -- a fact that will help Beijing limit damage to the financial system.
"China is somewhat of a unique case given the degree of state control over the system, and so we don't think a financial crisis is likely," Evans-Pritchard said.