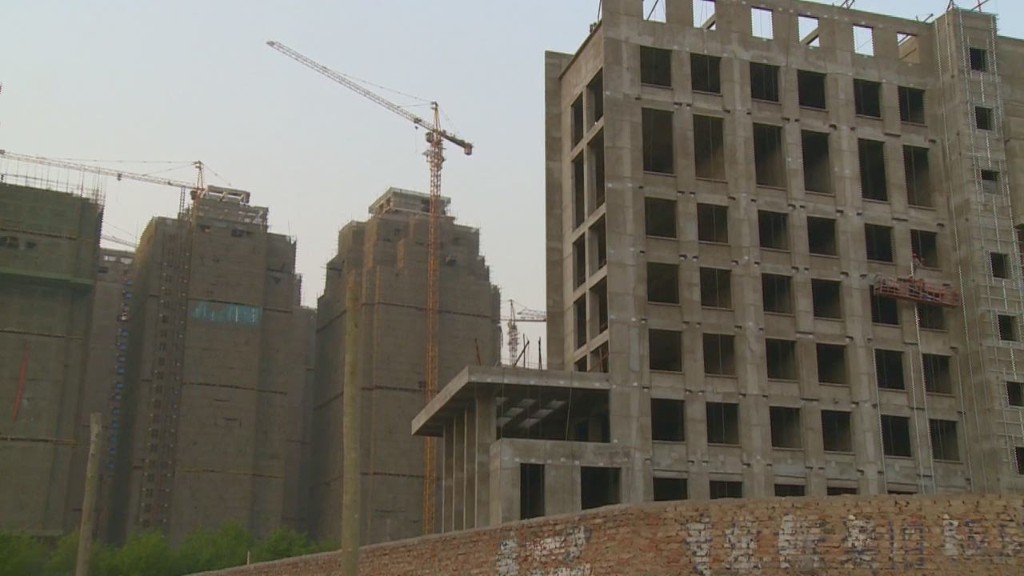 China's economy has clocked its worst quarter in more than five years, raising concerns over Beijing's ability to meet its own annual growth target.
Gross domestic product expanded by 7.3% in the third quarter versus the same period last year, according to government data, the weakest performance since the global financial crisis.
While that figure is slightly ahead of the 7.2% median growth forecast by economists in a CNNMoney survey, it still falls short of last quarter's growth.
With only a few months left in the year, China is running out of time to meet its own 7.5% target. The government has said it's willing to accept a slightly slower rate, but it has also adopted incremental measures to boost the economy.
Today's figures "remain consistent with our view that relatively weaker data in the third quarter reflects the government's shift towards tolerating lower growth," Barclays economist Jian Chang wrote in a research note.
Economists surveyed expect full-year GDP to come in at 7.3%, with growth forecast to dip further to 7% in 2015. Chang expects the government to continue rolling out targeted efforts and investment projects to support growth.
China averaged economic expansion of around 10% a year over the past three decades, pushing it up the list of biggest economies and boosting household wealth. But now, the pace of economic expansion is languishing -- China recorded GDP growth of 7.7% in the last two years, versus 9.3% in 2011 and 10.5% in 2010.
Related: Debt-laden 'zombie' firms threaten China's economy
China's GDP growth remains the most comprehensive gauge of the country's economic health -- an important number to watch as the government works to reform the world's second-largest economy and shift to consumption-driven growth after years of exponential expansion.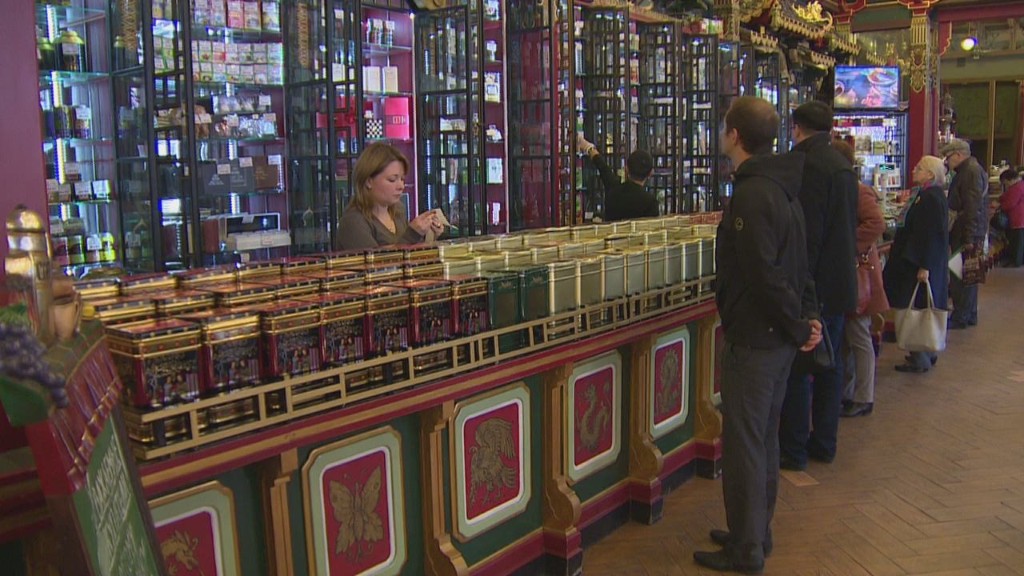 Six out of 10 economists surveyed before today's GDP data was announced identified the real estate sector as the biggest risk to the Chinese economy. After years of breakneck development, the sector now suffers from excess supply, slack investment and falling home prices. Data points from September have continued to disappoint.
Experts are also sounding the alarm over ballooning corporate debt, according to the CNNMoney survey.
A few Chinese companies have defaulted on their debt in recent months-- a previously unheard of phenomenon -- and no government bailouts are in sight.
Worries have also escalated over the use of unconventional financing. Some firms, for example, have been using copper as collateral to secure loans. Experts are concerned that some companies are even using the same copper stockpiles to take out multiple loans, borrowing far more than they can repay.