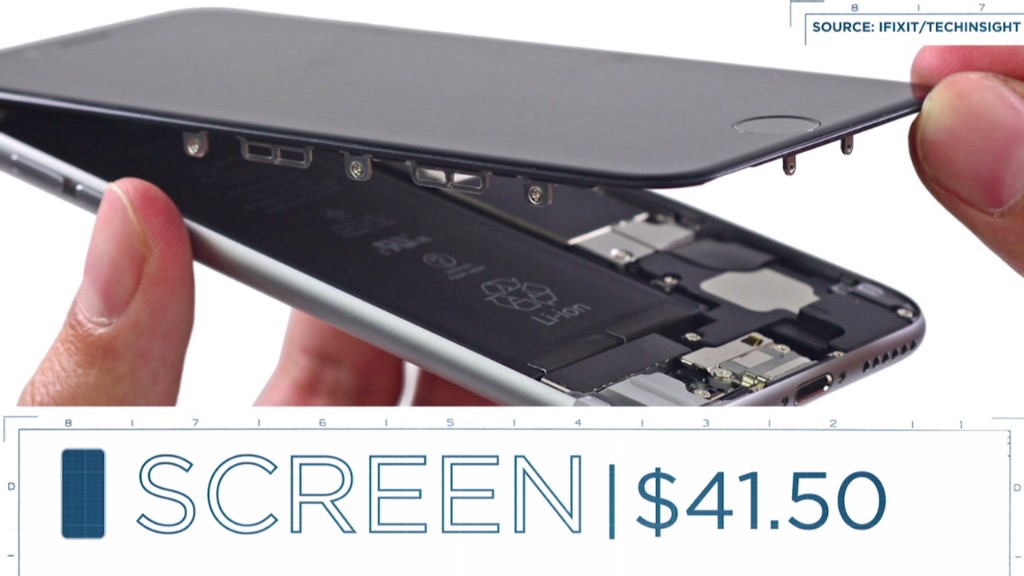 Even as Apple seeks out growth by delving into payments and watches, Apple's core business continues to boom on the back of its revving iPhone engine.
iPhone: Apple (AAPL) sold 39.3 million iPhones in the past quarter, which included nearly two weeks of sales for the new iPhone 6 and iPhone 6 Plus. The new iPhones went on sale in the United States and a handful of other countries on Sept. 19.
IPhone sales beat most Wall Street analysts' expectations and were up 16% from a year ago.
Though Apple always posts some big numbers in the quarter in which it releases its new products -- particularly new iPhones -- Apple CEO Tim Cook said that he thinks the iPhone can continue to grow in future quarters.
"There's a fairly large opportunity in people buying their first iPhone ever," Cook said on a conference call with investors. "I've never felt so great after a launch before."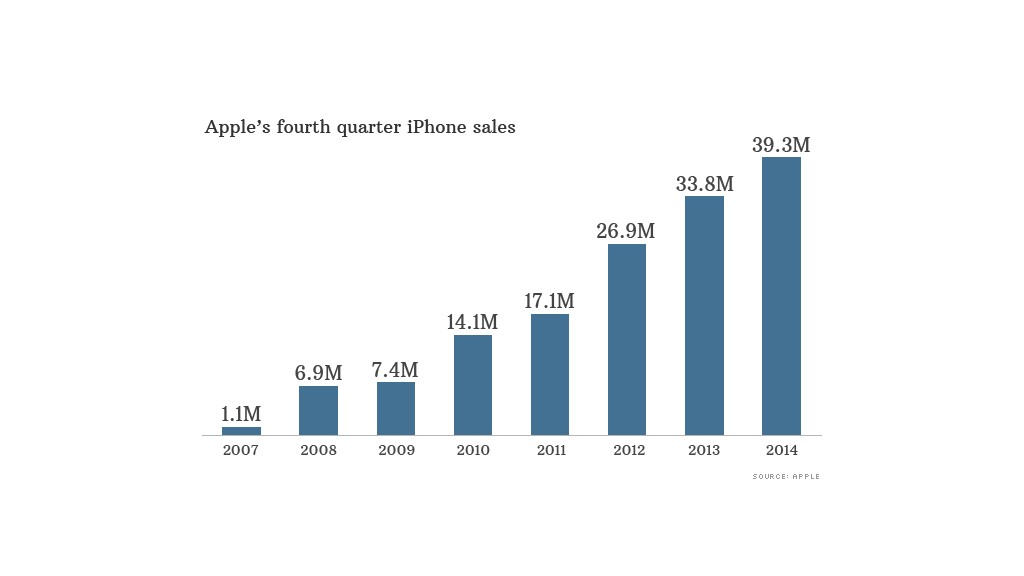 Mac: Most surprisingly, Apple sold a record 5.5 million Macintosh computers, up a remarkable 21% from the same quarter in 2013. As overall personal computer sales continue to shrink, Apple now has its largest share of the PC market since 1995.
"The back to school season voted and the Mac won," Cook said. "If you went to a lot of college campuses, you'd see a lot of new MacBooks."
iPad: Apple also sold 12.3 million iPads, which was the latest disappointing result in a series of bad quarters for Apple's tablet. IPad sales were down 13% from last year, the third straight quarter of shrinking iPad demand and the smallest number of iPad sales in more than two years.
Analysts had predicted Apple would sell about 13 million of its tablets.
Related: Apple unveils new iPads, releases OS X Yosemite
Cook noted that people are holding onto their iPads longer than they hang onto their smartphones. He also said Apple is losing some potential iPad customers to Macs and iPhones -- particularly after Apple launched iPhones with bigger screens in September.
But Cook said he was undeterred and still confident that Apple can grow its iPad sales, noting that Apple updated its lineup last week. Apple introduced a thinner iPad Air 2 and a new iPad mini.
"I view it as a speed bump -- not a huge issue," Cook said. "That said, we want to grow. We don't like negative numbers on these things."
Other products: Apple said it sold 2.6 million iPods, down 24% from a year ago.
As iPod sales continue to slide, Apple announced that it would create an "other products" category, which will include iPods, Apple TVs and the upcoming Apple Watch, which is expected to go on sale early next year.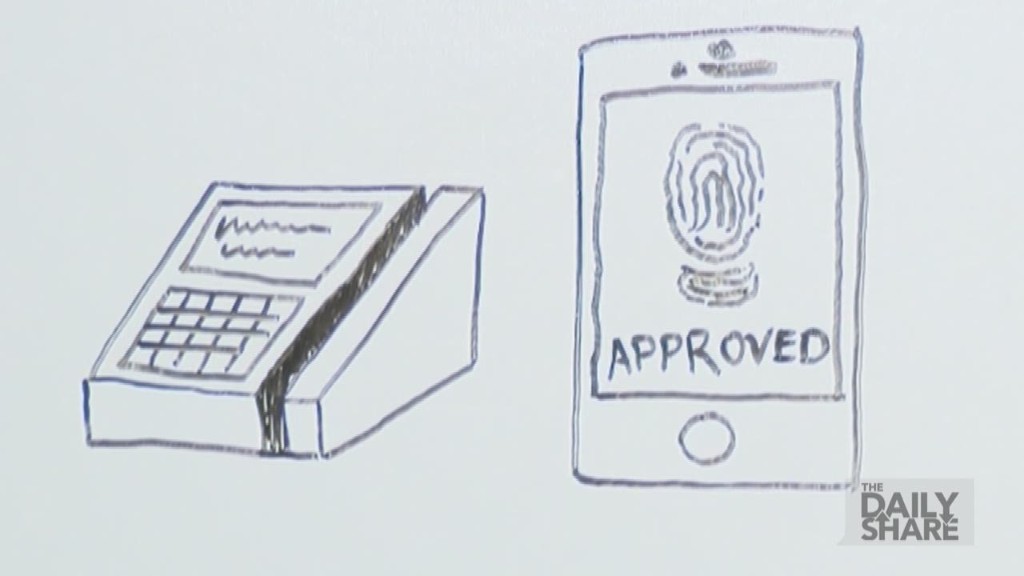 Asked by analysts why the Apple Watch would get lumped into a category with Apple's not-so-great sellers, Cook said it's because he didn't want to divulge too much information about its new iGizmo.
"I'm not anxious to report a lot of numbers on the Watch, because our competitors are looking for it," he said.
But it's also possible that Apple is unsure of how much demand there will be for what is essentially a very expensive iPhone accessory. The Apple Watch may loom in the "hobby" category that the Apple TV continues to occupy until Apple finds the right price point and features for its smartwatch.
Overall: Overall, Apple's sales rose 12.4% to $42.1 billion in its fiscal fourth quarter. That marked the largest growth in Apple's revenue in nearly two years, and it topped analysts' forecasts of $39.9 billion.
Related: Apple Pay launches today
The Cupertino, Calif., based company said its net income rose to $8.5 billion, or $1.42 per share in Apple's fiscal fourth quarter, up 12.7% from a year earlier.
Analysts polled by Thomson Reuters forecast earnings of $1.31 per share.
Apple ended the quarter with more than $155 billion in cash.
Shares of Apple rose more than 1% after hours.
In the current quarter, Apple said it expects to post sales of between $63.5 billion and $66.5 billion, mostly above Wall Street's forecasts.