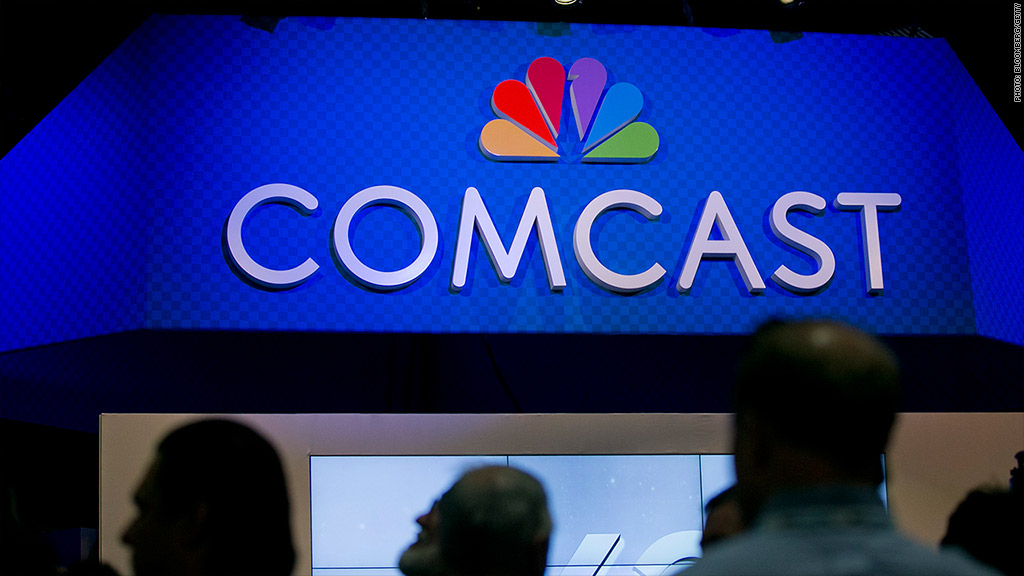 Those waiting for a Comcast-Time Warner Cable merger -- and possibly improved cable service in cities like New York City and Los Angeles -- are going to have to hold out a bit longer.
Government regulators at the Federal Communications Commission have paused the unofficial 180-day clock on the review of the proposed deal between the two cable giants.
The delay was reported on Wednesday, one day before Comcast reported better-than-expected third quarter earnings.
"The stoppage... doesn't reflect any substantive concerns with our transaction," Comcast CEO Brian Roberts told investors on a conference call on Thursday. "We continue to believe that the review will get completed, as we previously said, and hopefully close sometime early in 2015."
The pause comes amid objections by rival content companies like Disney and CBS over disclosing confidential programming contracts with providers.
"It is routine for the FCC to pause the review of significant transactions as it works to create a full record," Sena Fitzmaurice, VP of Comcast's government communications, said in a statement. "In the meantime, review of information and evidence already in the docket will continue."
Related: Customers up, profit up at Comcast
All along, Comcast has expressed confidence that the merger will be approved, and will ultimately benefit customers, particularly those in Time Warner Cable markets. The merger has also had a wide array of critics, including big companies like Netflix and Dish Network.
On Thursday, Roberts brought up the notion that Comcast will almost immediately enhance service in Time Warner Cable's two biggest markets, New York and Los Angeles, upon completion of the merger.
Comcast has been rolling out next-generation set top boxes that are connected to the Internet and are, by some accounts, the best in the industry.
"Those of you in New York or in L.A. on the call, we have been really looking forward to bringing this suite of products as fast as possible," Roberts told investors.