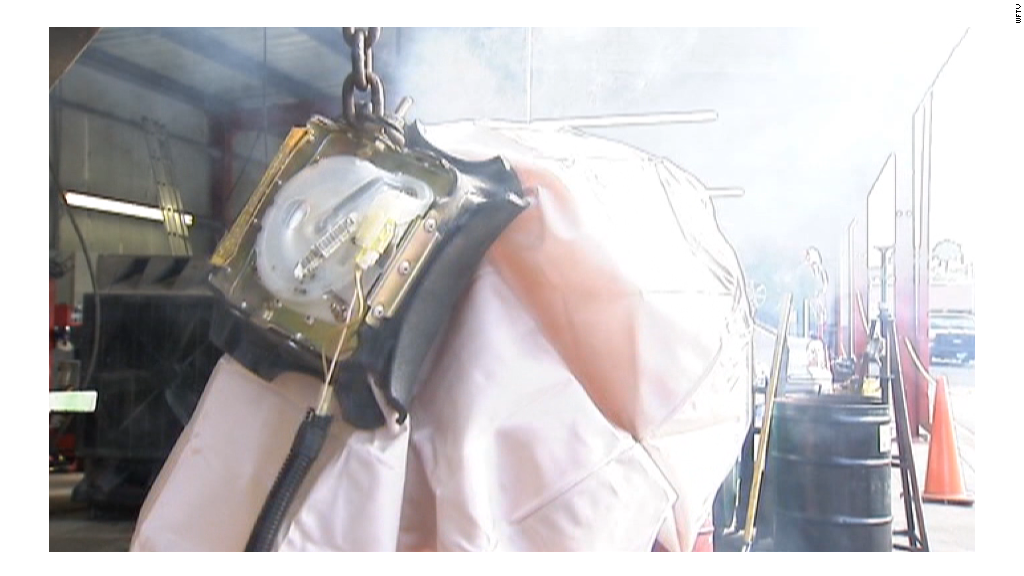 Honda's CEO is taking a 20% pay cut for three months amid the company's a growing recall problem. That will come to about $47,000.
The automaker's chief executive Takanobu Ito will return that portion of his salary starting in November. Chairman Fumihiko Ike and other 11 directors will also return 10% of their pay starting next month.
According to company filings, Ito was paid $944,000 in salary and a bonus of $444,000 in the most recent fiscal year.
His total pay is a fraction of what U.S. auto executives earn. General Motors (GM) CEO Mary Barra has a base salary of $1.6 million, and total compensation of $14.4 million a year.
Barra and other top GM executives didn't take any financial hit personally amid that company's recall crisis. GM did however ax 15 employees and discipline another five for their roles in the recall debacle that's been tied to 29 deaths.
Like GM, Honda Motors (HMC) stands accused of failing to recall faulty cars before they killed people. The company has recalled 5.1 million U.S. cars with airbags that could explode and can send metal particles into the car's occupants. Three Honda drivers and one driver of an Acura, which is also made by Honda, have been killed by the exploding airbags, according to the Center for Auto Safety. Dozens more have suffered serious injuries, and two drivers who were blinded in at least one eye.
"People get pay raises for good performance. They should get pay cuts for bad performance," said Clarence Ditlow, executive director of the center. "There's no worse performance than selling cars with defects that lead to deaths and injuries on the highway."
Related: One in five cars have been recalled
But the center isn't satisfied with pay cuts. It has written to federal regulators demanding a criminal investigation into whether Honda properly report the deaths that occurred in its cars.
Honda is not the only automaker to have problems with exploding airbags. The National Highway Traffic Safety Administration has stepped up efforts to repair 2.7 million other recalled cars with airbags made by Honda's supplier, Takata. Affected automakers include BMW, Chrysler Group (FCAU), Ford Motor (F), GM, Mazda, Mitsubishi, Nissan, Subaru and Toyota Motor (TM).
Honda has recently been hit with other recalls that have dented its reputation for quality. The newly redesigned Honda Fit, the sub-compact car that Ito is reported to have described as its "most important model," has already been recalled five separate times worldwide since its debut earlier this this year, according to Automotive News.