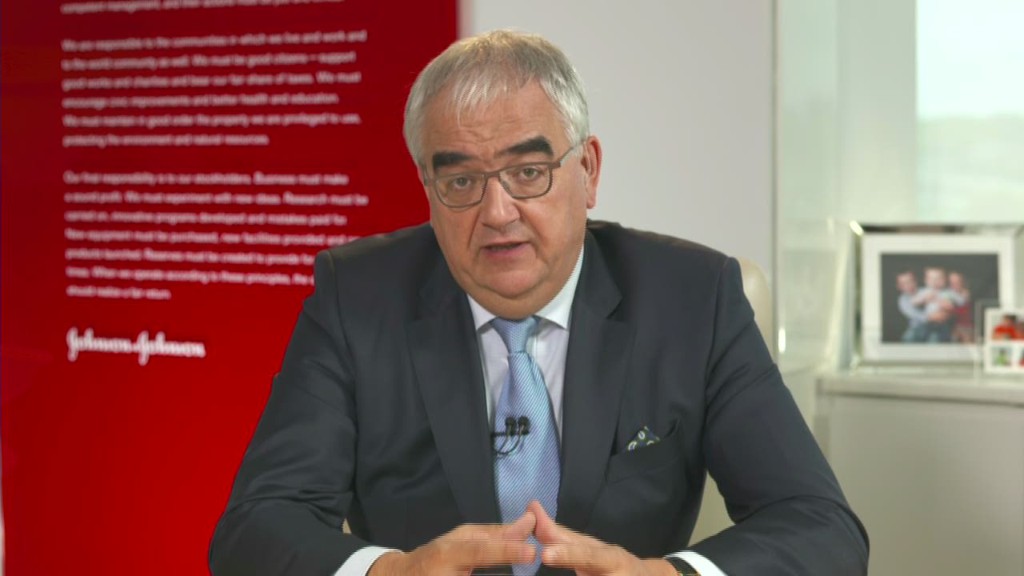 Ebola anxiety is running high.
Some people have considered canceling visits to big theme parks and have aired worries about whether airports and public areas are safe zones.
It's no wonder that investors are assessing Ebola's impact on the economy. Stocks of companies that make drugs that treat the virus have had a wild ride.
It's no small issue. Ebola has killed nearly 5,000 people, mostly in West Africa. The deadly virus has killed one person in the United States and on Friday, a doctor in New York City became the fourth person to have tested positive for Ebola in the country.
One trader, Dave Lutz of Jones Trading, has compiled a list of stocks that are either directly impacted or could be affected by the spread of Ebola.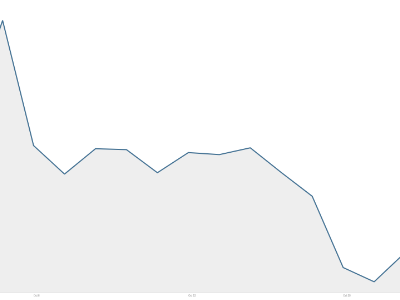 Canadian biotech firm Tekmira Pharmaceuticals (TKMR)' stock surged in September after the FDA authorized the company's drug for patients with Ebola in the United States. Shares have since pulled back. The company has started limited production of its drug, TKM-Ebola, which will be available in early December.
BioCryst Pharmaceuticals (BCRX) is another small biotech company working on a drug that could be used to treat Ebola. Its stock has been on a roller coaster ride lately.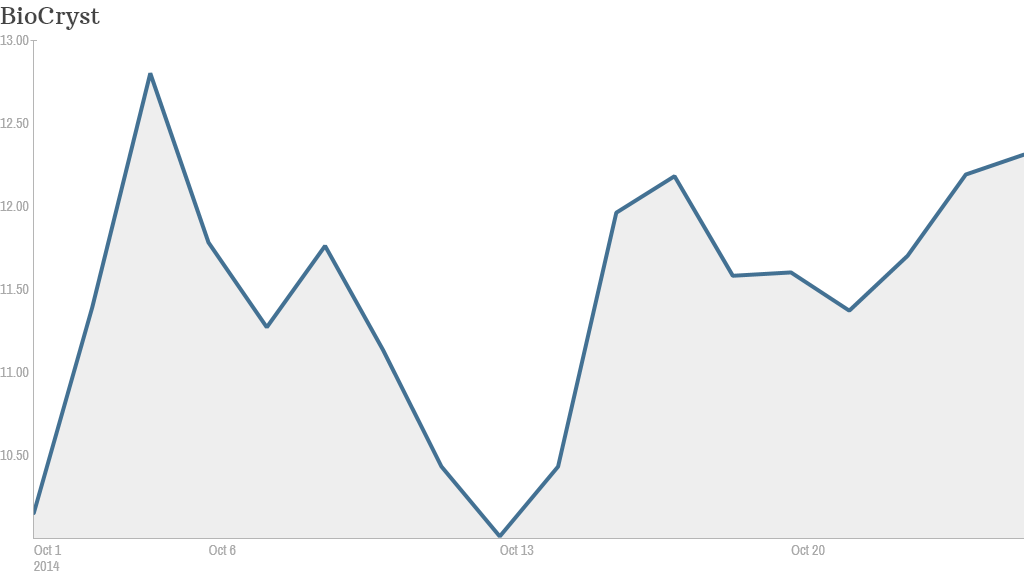 NewLink Genetics (NLNK) is working with the World Health Organization and other agencies on an Ebola vaccine. Its shares have surged 57% in the past month.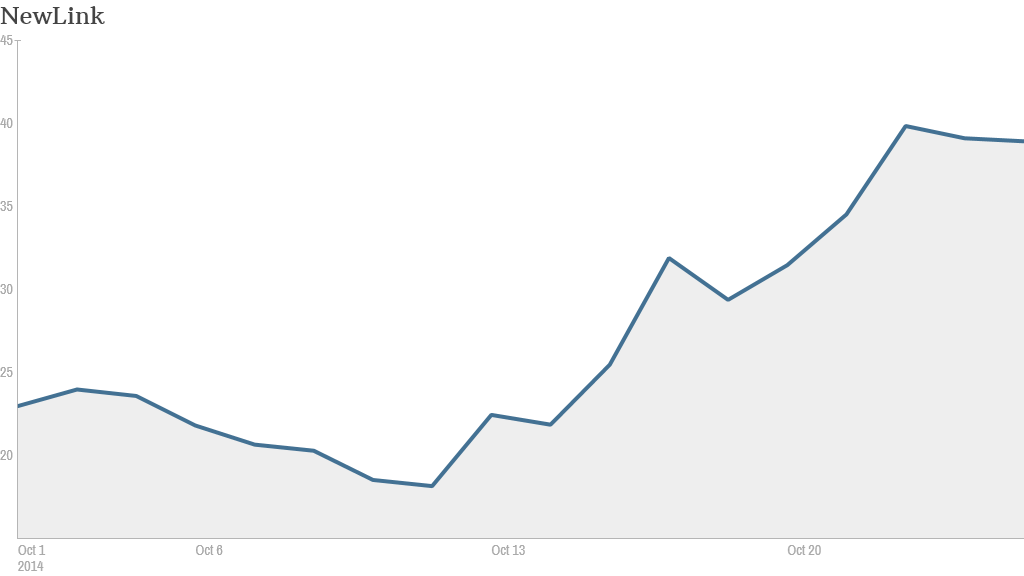 Companies that make protective equipment for healthcare workers or provide services to governments have also seen gains. Lakeland Industries (LAKE) said in September that it was boosting production of the protective suits in response to growing demand. It's stock has surged 76% in the last four weeks.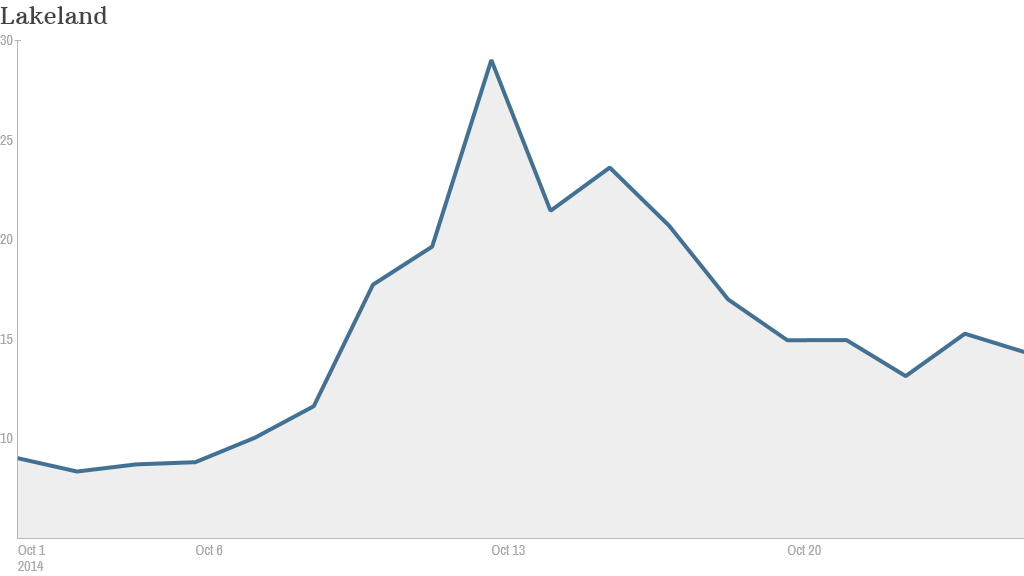 Alpha Pro Tech (APT) also makes protective equipment for healthcare workers. Its stock jumped 5% on Friday alone.
Some investors believe the airline industry is also vulnerable to the outbreak. Concerns about air travel rose this month after a Dallas nurse, who treated an Ebola patient, flew round trip between Dallas and Cleveland before being diagnosed with the virus.
Though airline stocks were hurt earlier in the month, they are now near all-time highs after reporting record setting profits.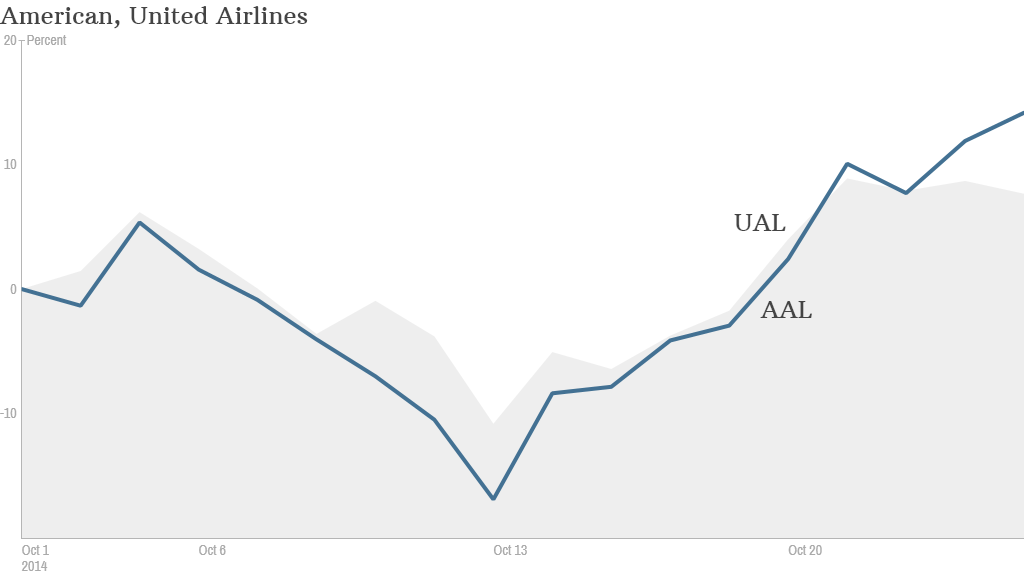 Cruise ship operators have also been in focus after a healthcare worker who handled Ebola test samples was quarantined on a cruise ship earlier this month. Shares of both Carnival (CCL) and Royal Caribbean Cruises (RCL) have been under pressure recently.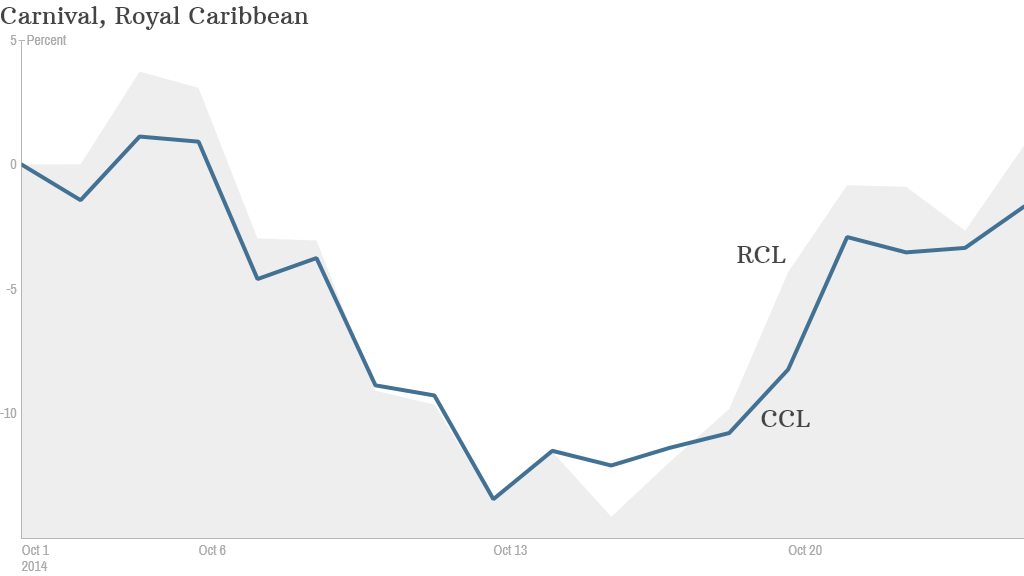 Hotel chains could also be at risk if worries about Ebola cause people to curtail their vacation plans.
Hilton Worldwide (HLT) and Starwood Hotels (HOT) are on Lutz's list...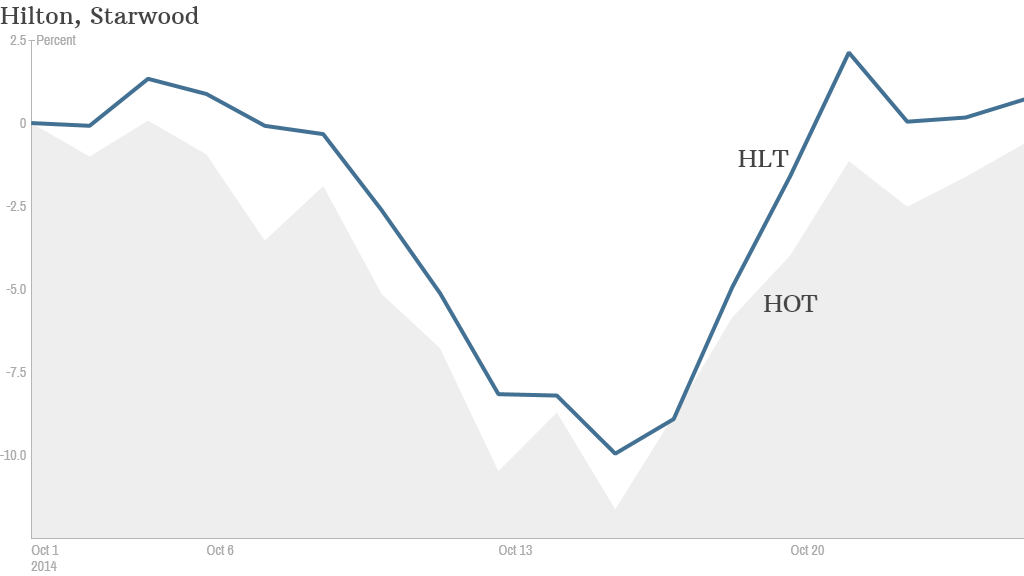 ...as are amusement park operator Six Flags (SIX) and movie theater company Regal Entertainment (RGC).