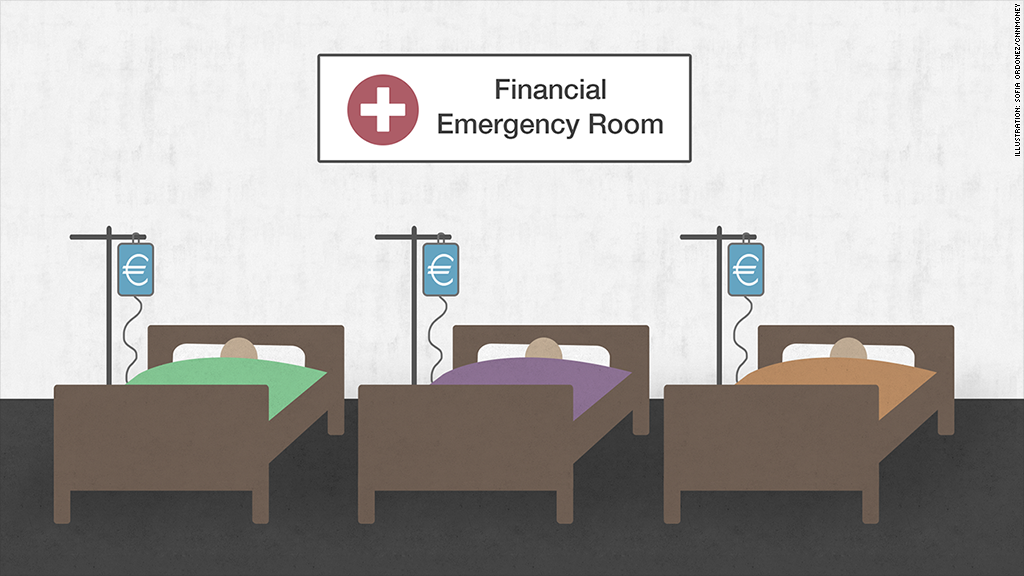 European regulators revealed the results Sunday of an extensive health check of the region's top 130 banks, listing the weakest lenders that threaten to drag down Europe's economy.
All told, 25 banks failed the test, although 12 have already taken steps to shore up their finances.
Italy suffered the worst count: nine of the country's 21 banks examined failed the test. Italy is Europe's fourth-largest economy.
Greece and Cyprus, southern European countries that required international bailouts, were next. In each country, three of four banks examined did not pass muster.
Five of the Italian banks and one Greek bank have since covered their shortfalls.
Only one of the 25 major banks in Germany, Europe's strongest economy, failed the test, but it has since raised sufficient capital.
Officials at the European Central Bank and European Banking Authority had been poring over bank finances for a year, and testing whether the banks had the strength to withstand a nasty shock, such as a spike in loan defaults or unemployment. More than 6,000 analysts reviewed and re-evaluated nearly all -- 81% -- of the banks' assets.
The aim was to weed out the weaklings that are hobbling Europe, or that could spark a new financial crisis in the event of another long recession.
Now the sickly banks will be forced to submit remedies, including possibly raising more money from investors.
The total shortfall was €24.62 billion, or about $31.2 billion.
Experts said the results were largely in line with their expectations.
The tests were tougher than previous assessments and "should go some way in restoring trust in the Eurozone's financial system," wrote Christian Schulz, the senior economist at Berenberg.
But Howard Archer, the chief European and UK economist for IHS, warned Europe isn't out of the woods.
"This will by no means be sufficient in itself to turn around the Eurozone's currently poor economic fortunes," he wrote.
Related: 'Zombie' firms threaten China's economy
The health of the financial sector is of vital importance for the eurozone, since growth has evaporated again and the specter of deflation looms.
Most European companies rely on bank finance, unlike their U.S. peers who are more likely to issue bonds. Banks with shaky foundations are less likely to take risks with their lending, therefore potentially stifling investment and growth.
Major players such as Deutsche Bank (DB) and Santander (SAN) were among the test subjects.
The results of the health check come just weeks before the European Central Bank assumes responsibility for supervising the eurozone's biggest lenders, a move intended to reduce the risk of future bank failures.