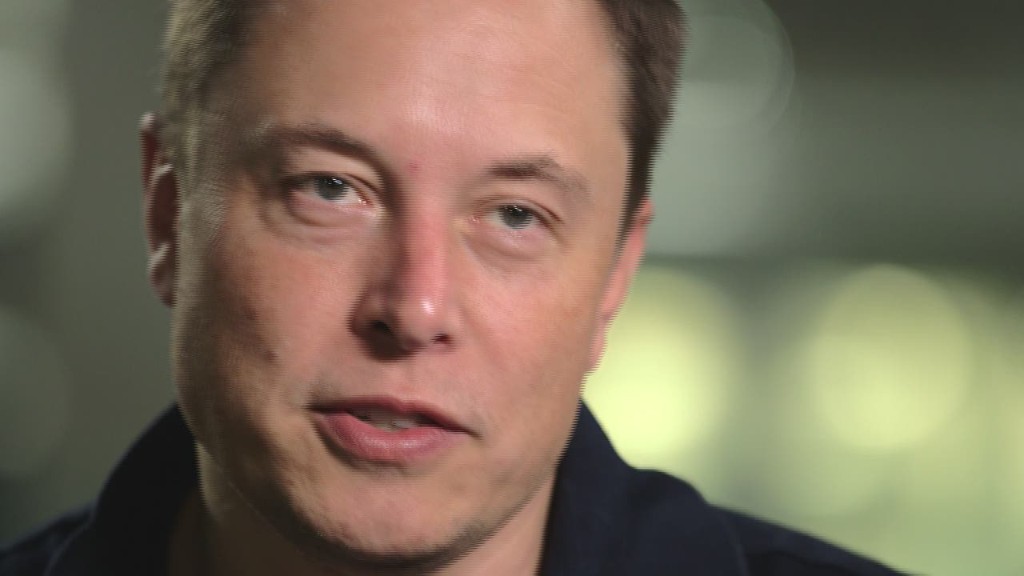 Elon Musk has met a technology he doesn't like.
Musk, who promises to take humans to new heights with space and battery technologies, was especially grounded in his latest caution on artificial intelligence.
He told an audience at MIT on Friday that "we should be very careful about artificial intelligence," warning it may be "our biggest existential threat."
"With artificial intelligence, we are summoning the demon," he said.
"In all those stories where there's the guy with the pentagram and the holy water, it's like yeah he's sure he can control the demon," he continued, to some laughs from the audience.
Musk then cracked a smile: "Didn't work out."
His Tesla (TSLA) electric vehicles and SpaceX rockets, which recently won a multi-billion dollar contract with NASA, have pushed the limits of their respective technologies.
Musk hasn't embraced artificial intelligence, a field of study at MIT and other schools with significant ethical considerations and business potential. He has previously cautioned it is "potentially more dangerous than nukes."
But he has invested in artificial intelligence companies -- because, he told CNN's Rachel Crane recently, he wanted "to keep an eye on them."
"I wanted to see how artificial intelligence was developing," Musk said in the CNN interview. Among his questions: "Are companies taking the right safety precautions?"
Related: Google snaps up artificial intelligence firm
On Friday, Musk was responding to a question about whether artificial intelligence was "even close to being ready for prime time?"
"I'm increasingly inclined to think there should be some regulatory oversight maybe at the national and international level, just to make sure that we don't do something very foolish," Musk said.
Tech entrepreneur Marc Andreessen -- of Netscape fame -- is on the same page. Don't be "freaked out" by Musk's comments, he seemed to say on Twitter.
"Famous last words. Actually, they would be famous ... if there were any humans left alive to hear them," Musk posted in response.
Andreessen replied: "Sadly, that also means you'll get no credit for being right."