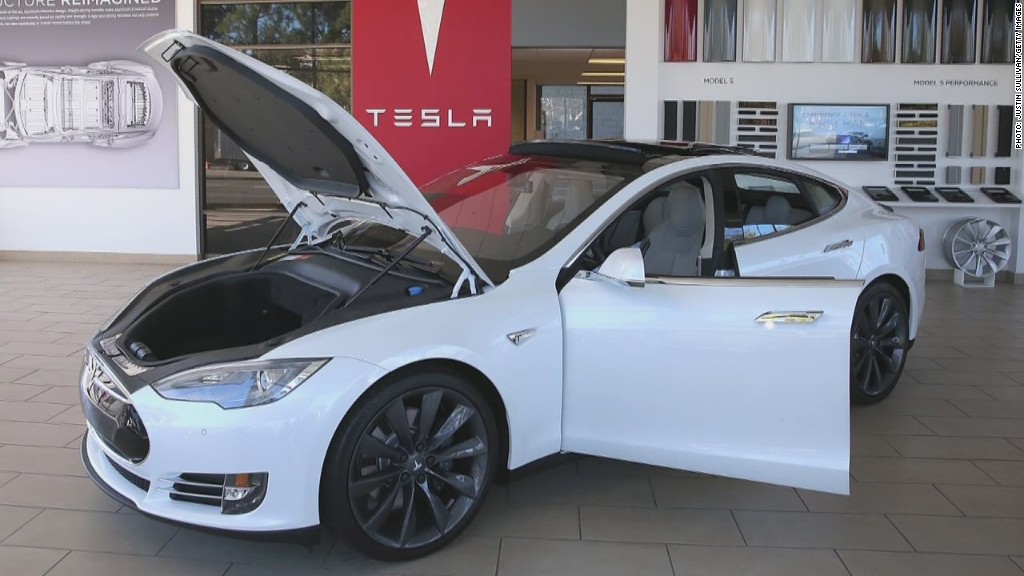 You can now lease a Tesla for less - as much as 25% less.
The price of a Model S starts at $71,070, and can cost more than $100,000 with a battery that allows for greater range.
New monthly lease payments will be $832 for the basic model and $1,461 for an upper end model. Those prices are for a 3-year lease, at 12,000 miles a year.
In a blog post, CEO Elon Musk said the better pricing is due to a new partnership with US Bank (USB).
Musk also announced a "happiness guarantee."
"If you don't like our car for any reason in the first three months, you can just return it and your remaining lease obligation is waived," Musk wrote. "The only catch is that you can't then immediately lease another Model S."
Musk said the company is also streamlining its online sales process, with no paperwork unless it is required by the state DMV.
"It takes less than 5 minutes to order a Model S at the TeslaMotors.com website," he said.
Musk denied a report in the Wall Street Journal that new offers are due to a drop-off in domestic sales.