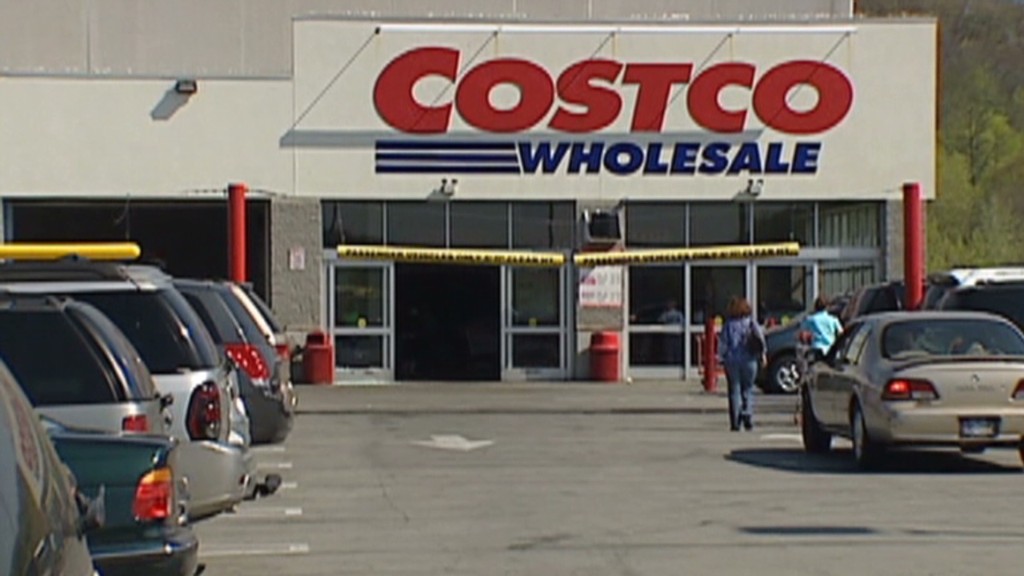 At Costco, the Black Friday deals won't begin until, well, Friday.
The warehouse retail chain will again stay closed on Thanksgiving this year, bucking the trend of retailers opening their doors earlier and earlier.
"Our employees work especially hard during the holiday season and we simply believe that they deserve the opportunity to spend Thanksgiving with their families," a Costco (COST) spokesman told the website Think Progress.
"Nothing more complicated than that," the spokesman added.
It said the same thing last year.
Related: The best time to book your holiday flight is ...
The company did not say when on Friday it would open the doors of its 468 locations, and the company didn't return a message from CNNMoney. Most locations normally open at 10 a.m. on weekdays.
It is also closed on holidays like Christmas, Labor Day and Easter.
Many retailers opened their doors last year between 6 p.m. and 8 p.m. on Thanksgiving. Macy's (M) will open at 6 p.m. on Thursday this year.