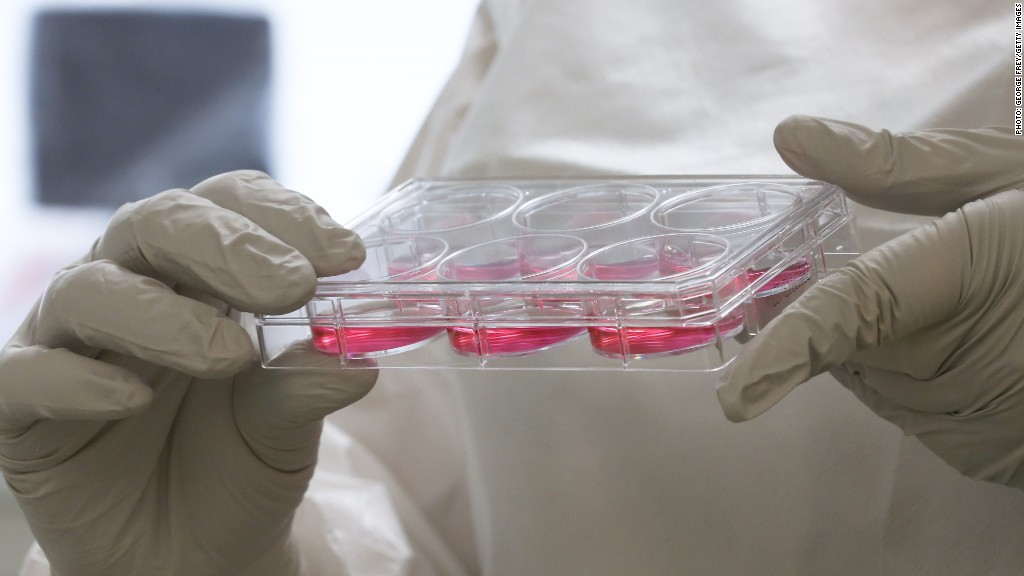 Ebola will soon spawn the next $1 billion drug.
At least that's what some experts are betting on. The deadly virus has struck such fear globally that people are betting many governments will start stockpiling Ebola drugs to combat any future outbreaks.
Problem is, there is currently no cure for Ebola, though some experimental drugs have been used to treat patients in the United States recently. Major drug companies and several small biotech firms are working frantically to produce vaccines and treatments.
It's not clear if any of the companies can release a drug or vaccine fast enough to save lives on a mass scale in the current outbreak. More than 10,000 people have been infected in West Africa and close to 5,000 have already died.
Related: Hazmat suit maker hustles to meet Ebola demand
The U.S. government alone can be expected to award contracts worth more than $1 billion to companies to fund large quantities of Ebola medicine, according to a report from Credit Suisse. The analysts say it's likely that several other government agencies will be tasked with stockpiling medicine for emergencies.
The estimate stems from similar government stockpiling of drugs for other potential pandemics and viruses that could be used in a terror attack, such as anthrax and small pox.
For example, the government currently has a $1.25 billion five-year contract with Emergent BioSolutions (EBS) to supply nearly 29 million doses of anthrax vaccine, the report says.
Congress passed legislation in 2004 that authorized funding for the Department of Health & Human Services to create a strategic national stockpile of drugs and vaccines to protect against potential disease outbreaks.
Ebola was one of the viruses on the list, but was not considered a high priority at the time.
That's likely to change now.
Among the companies developing an Ebola vaccine are GlaxoSmithKlein (GSK), NewLink Genetics (NLNK), Johnson & Johnson (JNJ) and Bavarian Nordic. All four companies have worked with governments before.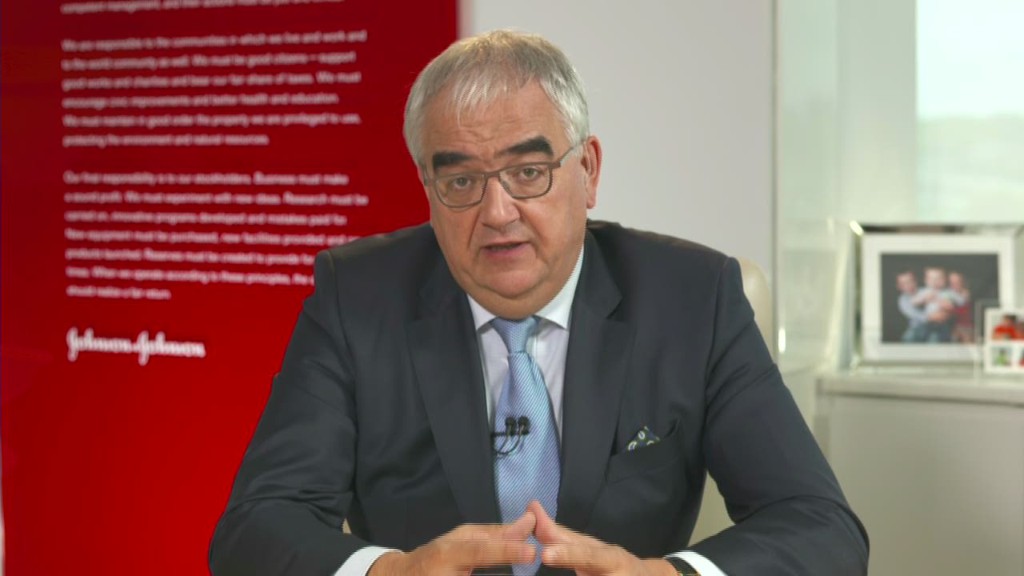 Bavarian Nordic, for example, is already under contract to supply an experimental small pox vaccine to the U.S. government's strategic reserve.
Two other small U.S. biotech companies, Chimerix (CMRX) and Mapp Biopharmaceuticals, are working on "antiviral" treatments for Ebola.
Thomas Duncan, the first person diagnosed with the disease on U.S. soil, was treated with a drug called Brincidofovir, made by Chimerix. He did not survive.
Patients at Emory University in Atlanta appear to have been helped by ZMapp, an experimental drug made by Mapp Biopharmaceutical.
Other companies with promising Ebola drugs that could attract federal funding include Tekmira Pharmaceuticals (TKMR), Sarepta Therapeutics (SRPT) and BioCryst Pharmaceuticals (BCRX).
Tekmira, based in Canada, has started limited production of its drug TKM-Ebola, which will be available in early December.
A subsidiary of the Japanese conglomerate Fujifilm recently took a big stake in Kalon Biotherapeutics, a Texas pharmaceutical company that's also developing an Ebola treatment.