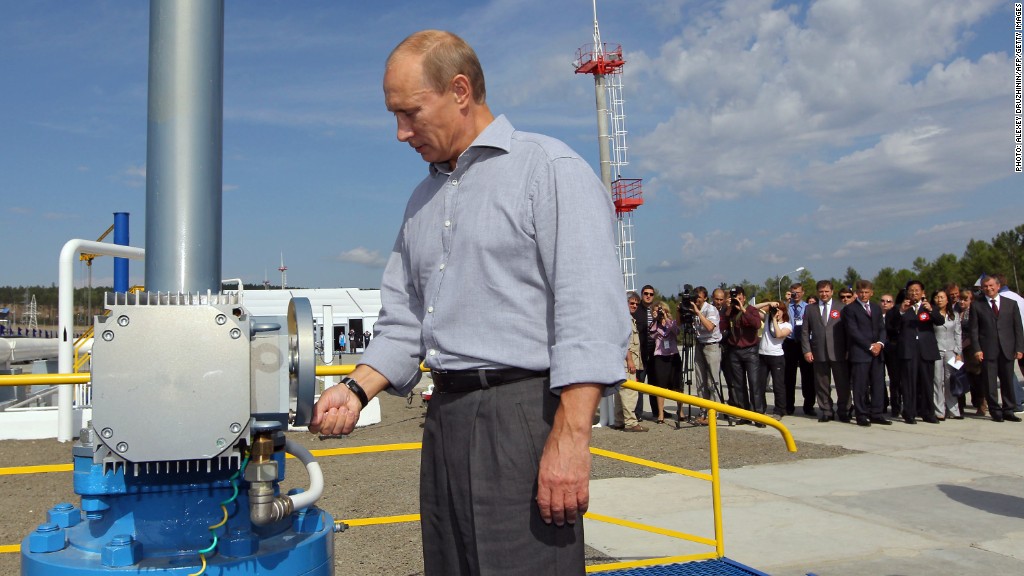 Vladimir Putin's math is looking fuzzy. Russia's budget is based on oil trading for $100 a barrel, government documents reveal.
Finance minister Anton Siluanov calls that an "alternative economic reality."
Oil currently trades around $80 a barrel.
Siluanov warned that cuts will be needed since the budget doesn't reflect the hits Russia's economy has taken from the standoff in Ukraine and falling oil prices.
When Russian parliament passed the draft budget for 2015-2017 last week, it assumes that oil trades at $104 a barrel for 2014 and $100 for 2015-2017. That might have made sense when oil traded at $115 in June, but not now.
The result: Russia has a huge hole in its books.
And it might get worse. Goldman Sachs (GS) and top bond investor Jeffrey Gundlach predict oil could fall as low as $70 in the coming months.
Related: Crashing oil prices could crush Vladimir Putin
The finance minister is already talking about the need to cut spending by 10% to offset the "difficult economic situation."
"The budget can not constantly have expenses that were made at different economic reality," Siluanov told the parliament.
More than half of Russia's revenue, between $191 and $195 billion last year, comes from oil and gas revenues.
Sanctions imposed on Russia by Western countries in response to the Ukraine conflict have also slowed down economic growth.
The World Bank has already slashed its projections for Russia's GDP to 0.5% in 2014 and a mere 0.3% in 2015.
The country's Central Bank has reported capital outflows of $85 billion since the start of the crisis, and the ruble hit the all-time low against the euro and dollar this week.