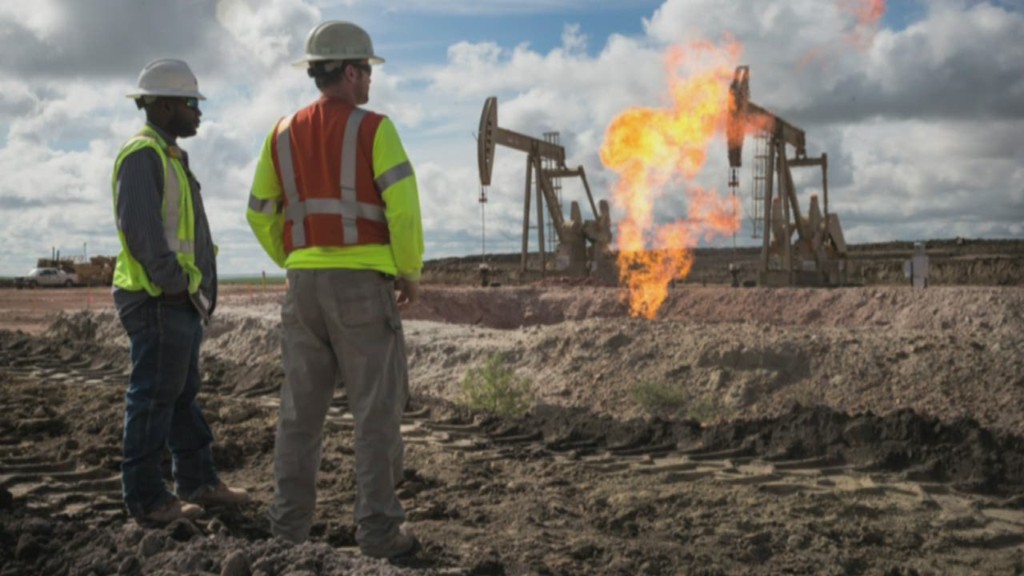 Cheap gas is back.
About two-thirds of the stations nationwide are now charging $3 or less for a gallon of regular, according to the Oil Price Information Service.
The national average has plunged to $3.02 a gallon, according to AAA, its lowest level in nearly four years. And twenty states actually have averages below $3.
In fact, most drivers are actually paying less than $3, despite what the AAA numbers suggest. That's because places with high priced gas like Hawaii, Alaska and cities like San Francisco and New York are distorting the national average.
Related: What gas costs in your state
U.S. oil production has jumped, sending crude oil prices lower here. A stronger U.S. dollar also helps keep oil prices down.
At the same time, demand is weak thanks to more fuel efficient vehicles in the U.S. and slowing economic growth in China. Those factors outweigh global issues like the rise of ISIS, political tensions with Russia and the Ebola crisis in Western Africa, any of which could otherwise send oil prices higher.
Related: Oil prices plunging despite ISIS
Wholesale gasoline prices suggest the steady decline in U.S. gas prices since is likely to continue, according to Tom Kloza, chief oil analyst for OPIS.
"This is not your garden-variety autumn swoon in gasoline prices," said Kloza. "In virtually the entire lower 48, you should be able to find some $3 gas later this year."