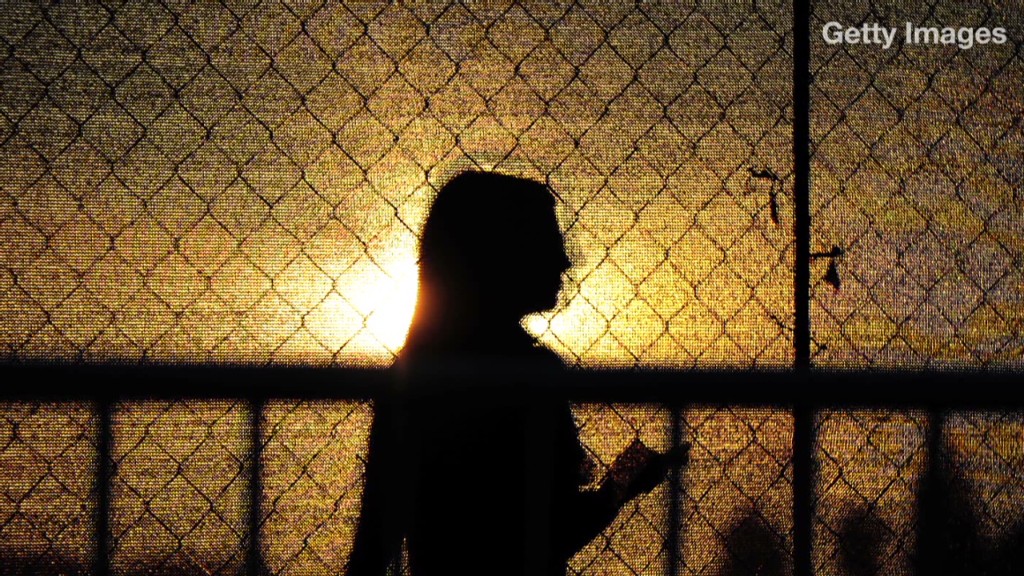 Amy Kukec thought leaving her abusive husband would be the beginning of a new life, but so far she's hit one debilitating financial roadblock after another.
Weeks before the couple separated in January, Kukec says her husband overdrew her Chase bank account by several hundred dollars.
Kukec was staying home with the kids at the time and, without any money of her own, she couldn't pay off the debt, which had grown to $442.68 after fees. By February, Chase reported her to ChexSystems, a company that flags high-risk banking customers.
Kukec had spent years carefully trying to rebuild her credit after filing for bankruptcy protection in 2007.
But now she was saddled with the ChexSystems report and hits to her credit report from an unpaid traffic ticket and toll charges she says her husband received while driving her car. Her husband's attorney declined to comment.
Related: Domestic violence survivors: 'How we escaped'
All of these black marks have left her without a bank account and have made it even harder for her to find a new job, she said.
Kukec and her three kids now rely on food stamps and Medicaid, as well as help from friends and family. She's months behind on rent and utility bills and says her family is dangerously close to being evicted from their home.
"It's one thing to get out, but then what do you do?" she said. "You have to be able to start over."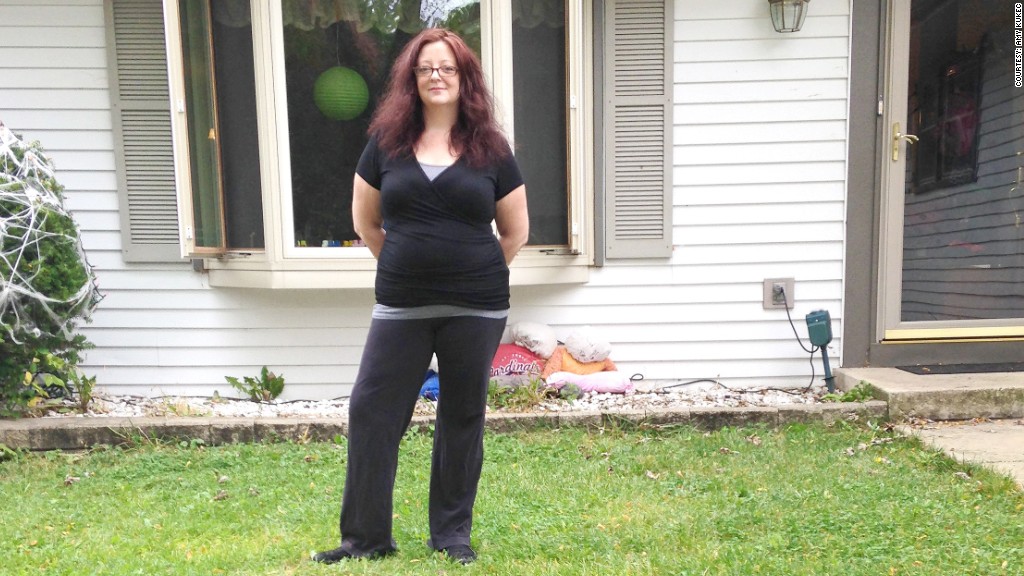 Kukec's story is all too common.
In an effort to maintain control, abusers often ruin their victim's credit by racking up credit card debt or overdrawing their bank accounts, said Kim Pentico, a senior economic justice specialist at the National Network to End Domestic Violence. Making matters worse is that banks and credit card companies typically have few procedures in place to help victims repair their credit histories.
"It used to be that women leave with the clothes on their back," said Pentico. "Now they leave with the clothes on their back and crushing debt."
It's up to the individual banks to determine how to use ChexSystems' information. Many block flagged users from opening a new account. Other banks offer them only "second chance" accounts, which can come with extra fees and restrictions.
Until she got laid off in 2011, Kukec had spent nearly two decades working in operations at banks and financial firms. Now she is worried the report is hurting her job hunt.
Related: Bank customers -- you're being tracked
ChexSystems says its data is not intended to be used to screen potential hires. But some banks note on their applications that they may view ChexSystems' reports as part of the hiring process.
After a domestic violence shelter settled her debt for her, Kukec spent months trying to convince Chase to remove the negative report to no avail. She has since started a petition on Change.org calling for the bank to overhaul its procedures when dealing with the accounts of victims of domestic violence.
When contacted by CNNMoney, Chase said it sympathizes with Kukec's situation, but that it would violate federal law to remove the report, unless there were fraud claims or police reports to indicate a theft.
That means Kukec can expect the report to remain in ChexSystems' database for a total of five years.
Related: Grieving parents hit with $200,000 in student loans
So far, her Change.org campaign has received more than 3,400 online signatures, some of which are from other victims who said they too have battled financial abuse.
One woman said her emotionally abusive husband closed their joint bank account as soon as she left him — leaving her cut off from any money to pay her bills. When she asked the bank to help her regain access to the transferred funds, officials said there was nothing they could do.
Another victim said her abusive husband took out $25,000 from their joint line of credit when she left him almost seven years ago -- and he never paid it back. (Since the line of credit was held jointly, they were both legally responsible to pay the debt back).
The unpaid debt caused her credit score to fall by more than 200 points. As a result, she could only qualify for a car loan with a 22% interest rate, and she says she has been harassed by debt collectors.
Peggy Radke, a shelter official who has been aiding Kukec in her job hunt, said new regulations are needed to make it easier for victims to settle their debts and move on.
"Every time they turn around they hit a brick wall," she said. "What's amazing is how many of them are actually able to leave."
How you can help domestic violence victims
Since our story first ran, ClearCharity.org has launched an online campaign to raise money for Amy Kukec and her children. Find other organizations that help victims of domestic violence here and learn more about how you can help.