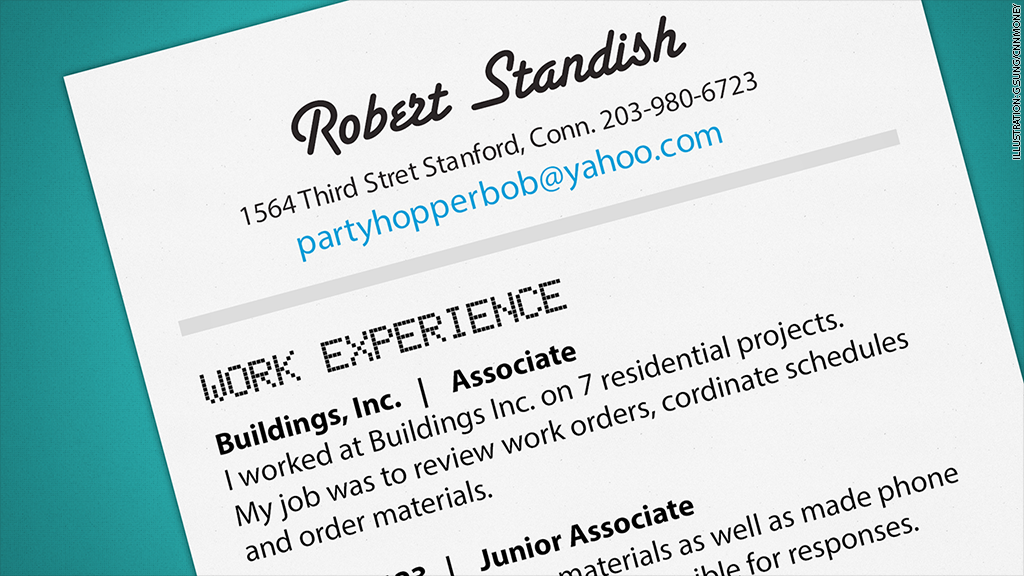 When it comes to job hunting, your resume can make or break your chances ... very quickly.
Three-quarters of human resource professionals said it takes them less than five minutes to review a resume before deciding whether a job applicant makes it to the next round, according to a recent survey from the Society for Human Resource Management.
And that may be generous.
Five minutes sounded like an eternity to some of the recruiting managers who spoke to CNNMoney.
"I thought it would be a lot less. [Often] an initial screen takes 30 seconds," said Doug Arms, a vice president at staffing firm Kelly Services.
So, basically, think Tinder for talent.
Hiring managers and recruiters say there are telltale signs that help them weed out candidates at first glance. These are the resumes that can make an applicant seem, among other things, careless, immature or just not worth pursuing relative to the competition.
And here's the thing: Anyone, regardless of education or experience, can fall into these traps.
"I see it at every level for every type of job I've ever hired for," said Alison Green, an HR consultant in the Washington, D.C., area who runs AskAManager.org.
Here are seven of the biggest resume killers that hiring pros say they see all the time:
1. Using a ridiculous email address: Your college friends may know exactly why hairofthedogdude@yahoo.com is fitting for you, but recruiters and hiring managers may not be so amused.
"It just shoots your credibility," Arms said.
2. Making spelling errors and grammatical mistakes: Time to admit it, your mother was right. "If you can't be trusted to proof your resume, why should I trust you with details once you're on the job?" Arms said.
3. Including crazy fonts, colors and other graphics: Creativity is desirable in many jobs. But resumes that look like art projects are not.
"Keep the document simple and clear. If it takes too long for us to figure out where people work and what they do, they won't get too far," said Maryanne Rainone, managing director of Heyman Associates in New York.
Related: These resume lies are whoppers
One exception might be candidates for graphic arts jobs. Yet even in these cases the place for displaying your design skills is not the resume itself, but rather the link to the site displaying your portfolio or attachments to your work.
4. Not using keywords: Terms particular to the job you want and the relevant skills you have should feature prominently on your resume and LinkedIn profile.
Pay attention to the words in the job description, Arms said. "Ask yourself first: 'Do I satisfy the criteria?' If so, is that reflected on your resume?"
Some employers use software to search for keywords when they are sorting through hundreds of applicants' resumes. Recruiters also use keywords to find potential candidates through LinkedIn (LNKD) and other sites.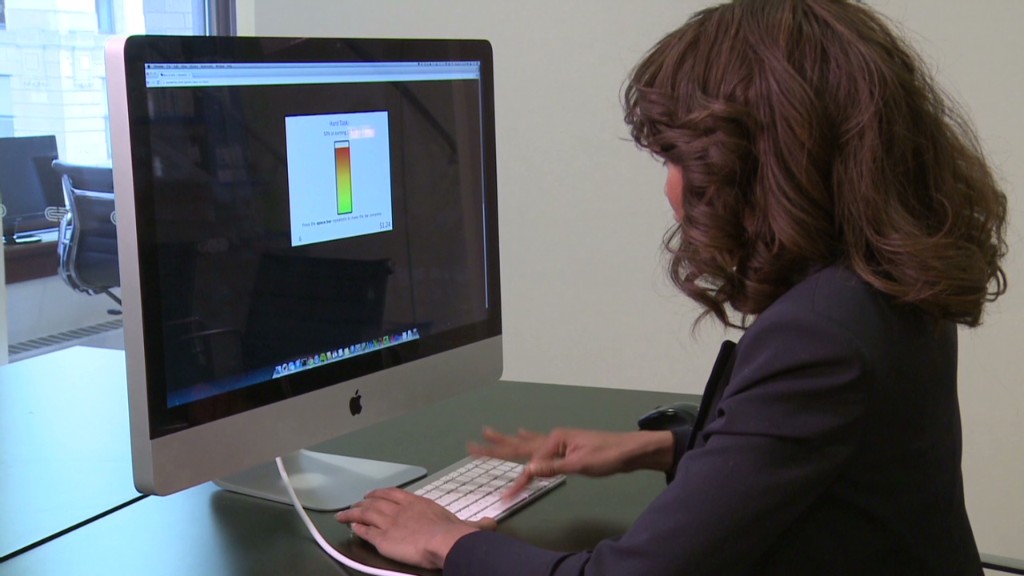 Kelly Dingee, director of strategic recruiting at Staffing Advisors in Maryland, suggests thinking broadly about which words to use.
If she's trying to recruit for a development officer position, for instance, she'll search not just for that job title but for words like "philanthropy," "fundraising" and "major gifts."
5. Stating everything but your accomplishments: Listing your day-to-day responsibilities (e.g., managing a Web site, organizing conferences) in your current and past jobs won't distinguish you from the pack.
Instead, hiring managers should be able to tell at first glance what you've accomplished (e.g., doubled sales, increased audience reach by 30%, negotiated the company's biggest deal, etc.).
6. Writing too much: Writing a book is an impressive feat, but your resume shouldn't read like one.
Recruiters won't read paragraph after paragraph. They'd much prefer short, bulleted points.
7. Forgetting to include dates: The years that you worked at every job you held should be easily scannable.
Otherwise, "it looks like someone is trying to hide something," Rainone said.
Do you blend your vacations with working days? Not just sending a few emails, but putting in full 8-hour working days remotely from an exotic location, then taking a few days off? Share your story and you could be featured in an upcoming CNNMoney article.