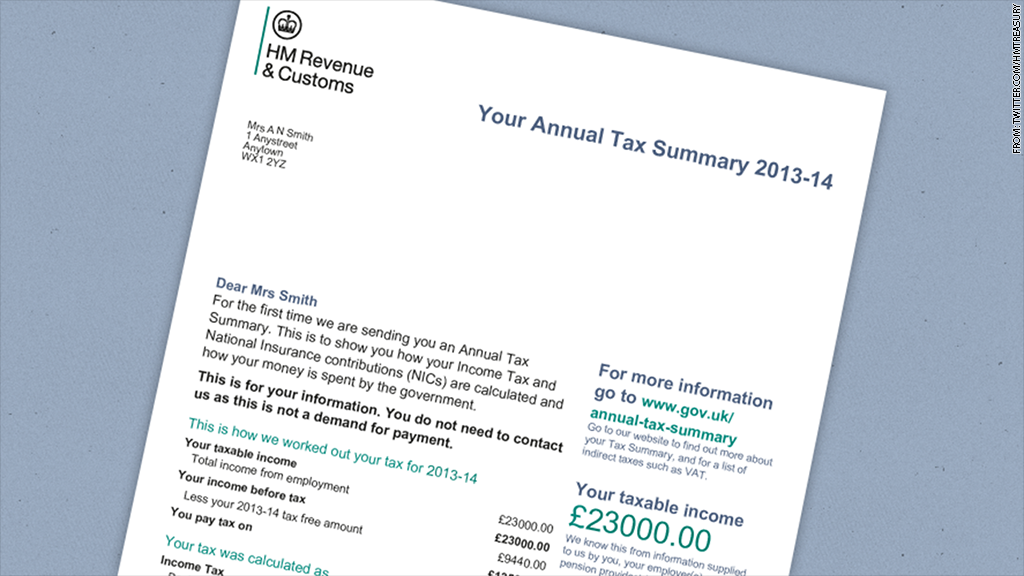 Want to know exactly how the government is spending your taxes?
Twenty-four million British taxpayers are about to find out as they receive personalized summaries that break down exactly where their hard-earned cash goes.
The program, considered one of the first of its kind by experts, aims to improve transparency and make the government more accountable for its spending.
Each person will get a chart showing, pound for pound, how the taxes they pay on their income are used.
About 25% goes towards welfare programs -- the biggest area of government spending -- including support for children and families, people with disabilities, pensioners and the unemployed.
Nearly 19% of tax money is funneled into healthcare, and roughly 5% towards defense.
"It's good for people to think about how their money is spent," said George Bull, a senior tax partner at accountancy firm Baker Tilly.
Related: Who pays the most income taxes?
A worker making £30,000 ($48,000) per year -- or slightly more than the average wage -- will see that they pay £6,781 in income taxes each year. Nearly £300 goes towards criminal justice, while £114 is spent on "culture" programs including libraries and museums. Nearly £80 goes to overseas aid.
The new initiative may upset some people who disapprove of certain types of government spending.
"You pay your taxes, the government chooses how to spend them," said Bull. "The government doesn't send these out to give you a choice about how your taxes are spent."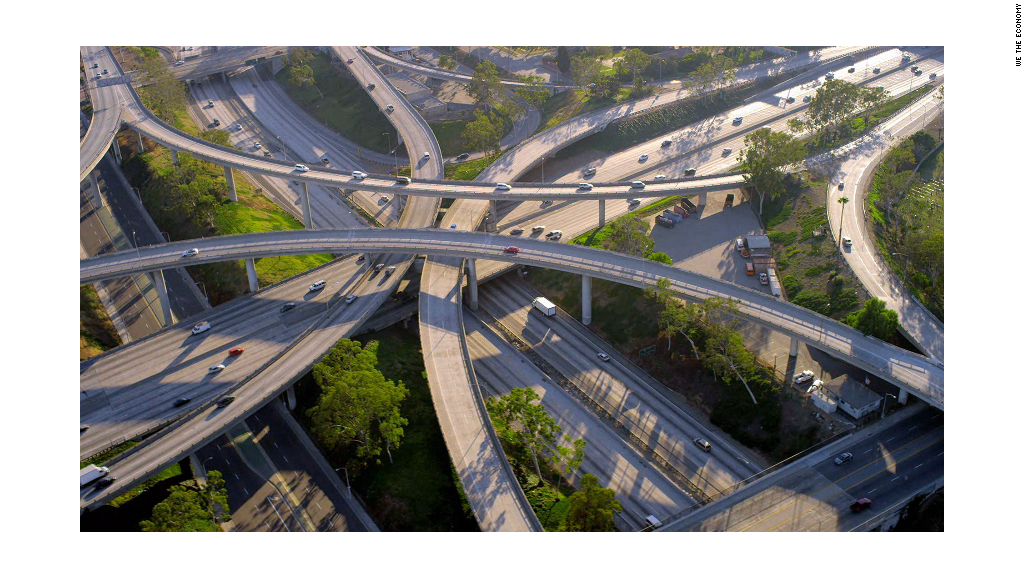 The smallest item outlines how much each taxpayer contributes to the European Union. For a person making £30,000, they'll pay £51 a year.
Britain's relations with Europe have become increasingly strained in recent years. Prime Minister David Cameron has promised to hold a referendum in 2017 on whether the U.K. should remain a member of the EU, if he is re-elected next year.