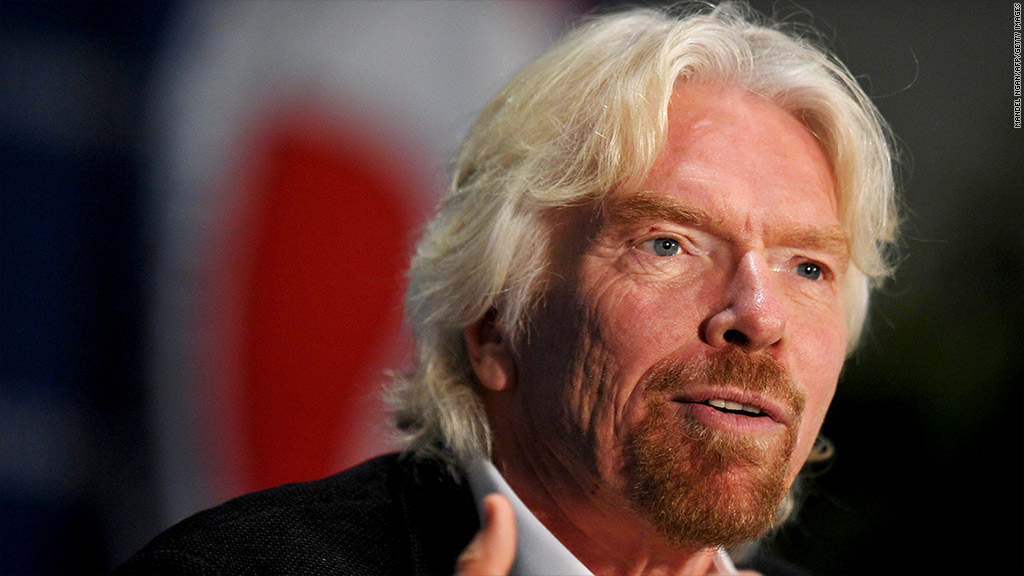 Virgin Galactic founder Richard Branson said Monday he still plans to be on his company's first flight that takes tourists to space, despite the fatal crash of his SpaceShipTwo during a test flight on Friday.
"There is no way I would ask others to go on a Virgin Galactic flight if I didn't feel it was safe enough for myself," he told CNN on Monday.
Branson said the 800 passengers who have signed up to spend $250,000 each on the flights remain supportive of his company's plans. Two more signed up and paid for their flights on Friday as a show of support for the program, he said.
"They want to see this happen, and they want to show their commitment," Branson said.
He said that despite the crash and the death of co-pilot Michael Alsbury, "The risk is worth it. Mike would have been the first to say that."
Related: Initial findings into cause of SpaceShipTwo crash
This was not the first death involving SpaceShipTwo. In 2007, three people were killed and several other severely injured when there was an explosion of a rocket motor for the spacecraft when it was being tested on the ground.
Some critics have charged that Branson and Virgin Galactic have underplayed the risk of space tourism and overpromised when the flights would be able to start.
"I feel this is the real problem with Virgin Galactic," said Miles O'Brien, an aviation analyst for CNN, on the network Monday. "He's been promising things they frankly can't deliver."
Asked about this criticism on Monday, Branson said he believed that early space flights would be as safe for passengers as were commercial air travel in the 1920s and 1930s.
"We want to make it as good as that and hopefully even better in the years to come," he said. He dismissed criticism of the company's commitment to safety as "a lot of baloney."
Branson, 64, is married with two children. He has said some of his family will join him on the first tourism flight.
He has tried daredevil moves of his own in the past.
Branson and a pilot were the first to cross the Atlantic in a hot air balloon in 1987, three years after he founded Virgin Atlantic airlines. He also set a record for the fastest crossing of the English Channel in an amphibious vehicle in 2004.
That same year was when he unveiled plans for Virgin Galactic, which sponsored SpaceShipOne's debut flights to space. Forbes estimates his net worth at $4.9 billion.
Branson said he's been given clearance by the National Transportation Safety Board to go ahead with space flights with the next rocket now nearing completion, even as the agency investigates the crash and destruction of SpaceShipTwo.
But Branson said it is too soon to say how long the first tourist flight might be delayed by the accident. He had been hoping to start flying passengers as soon as next year.
While NTSB will not speculate on the cause of the accident, its initial findings point to the early deployment of devices known as feathers designed to slow the aircraft on its return to earth. The spaceship disintegrated shortly after the feathers were deployed, the agency said on Sunday.
Branson said the NTSB has definitively found that there was no explosion of the rocket or fuel tank and that he believes the final findings into crash will not take long.