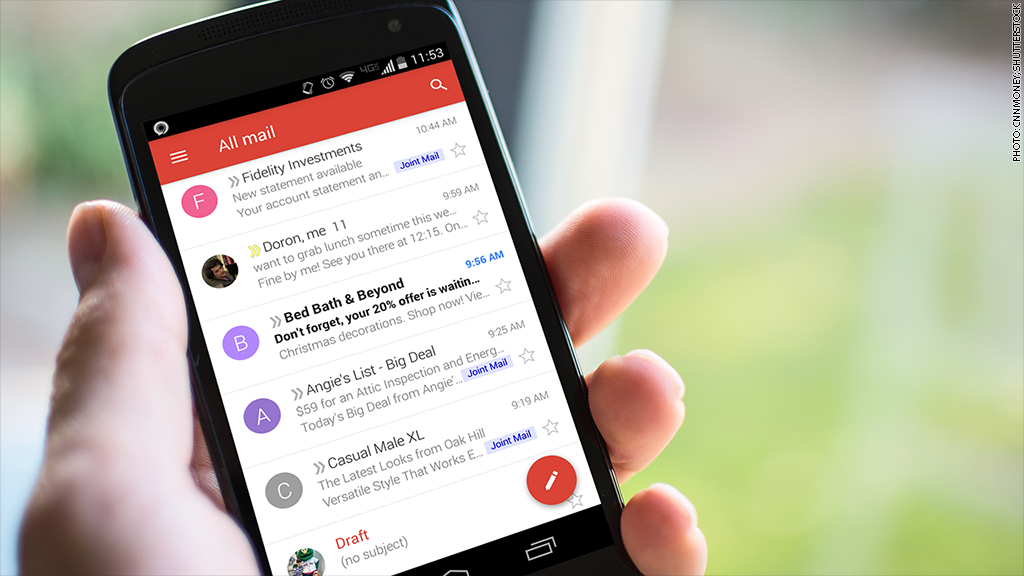 Gmail is opening its doors to rival email services.
Google has released a new version of its Gmail mobile app, available for download now on Android, that lets you manage accounts from alternative email providers like Yahoo (YHOO), AOL (AOL) and Microsoft (MSFT) Outlook. You can also use it with your work email address.
The new app has a cleaned-up look that Google (GOOG) calls "material design," which gives the illusion of varying depths for images on the screen. Material design is also a prominent aspect of the forthcoming update to Google's mobile operating system, Android Lollipop.
Related: Movie theaters ban Google Glass
The new Gmail app is distinct from another recent email innovation from Google, which it's calling Inbox.
Inbox, released last month, makes your email into a kind of to-do list. It lets you do things like set reminders, bundle similar messages together in groups, call out the key information from important messages and hit "snooze" on messages you'd prefer to deal with later.