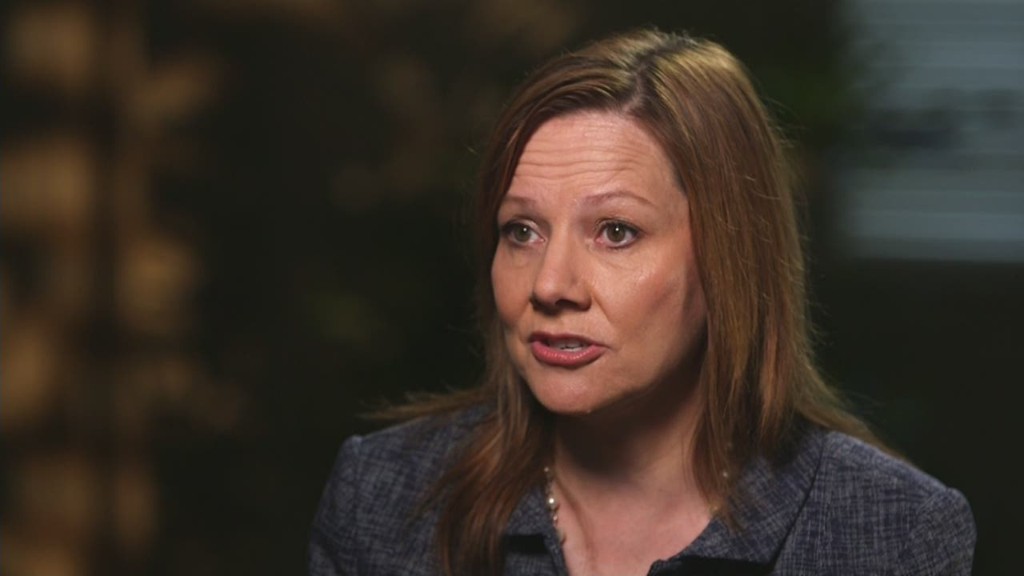 General Motors is using $25 gift cards to entice more than a million owners of cars that were recalled for ignition switch problems to get their cars repaired.
The company has been sending letters to owners of recalled GM (GM) cars, including Chevrolet Cobalt and Saturn Ion as well as similar models with ignition problems to say a $25 gift card awaits them if they get needed repairs by January 1 -- or at least get the car to the dealer by then.
Owners can choose between cards for Amazon (AMZN), AMC (AMC) movie theaters, Applebee's, Bass Pro Shops, Red Robin (RRGB), Starbucks (SBUX) and Walmart (WMT). The story was first reported by Automotive News.
Related: Catch up on the latest GM recall updates
The recall, which was initially announced in February, impacted 2.6 million cars and involves a faulty ignition switch. The company warned that keys for the car could shift into the accessory position, turning the car off while driving and shutting off important functions like brakes, steering and airbags while the car is running.
Although the defect has been tied to the deaths of at least 30 people, only about half the affected cars have been brought in for repairs. If all the remaining drivers bring their cars in, it's estimated it will cost GM north of $70 million.
Related: GM victim accepts payout, but wants vindication
Ryndee Carney, a GM spokeswoman, said the company has tried reaching out to the owners through every channel -- from direct mail and phone calls to social media. On Twitter (TWTR), for instance, the company has "pinned" a tweet about recall steps to the top of its page.
Earlier in the recall process, GM ran out of the needed parts for repairs and instead told owners to remove things from their key rings in order to ease the strain on the ignition. This might have confused some drivers or made them complacent, she said. But she said the company now has more than enough parts to get the job done.
Related: One in five cars have been recalled
"We're concerned about your safety, and you should put this at the top of your to-do list," she said.