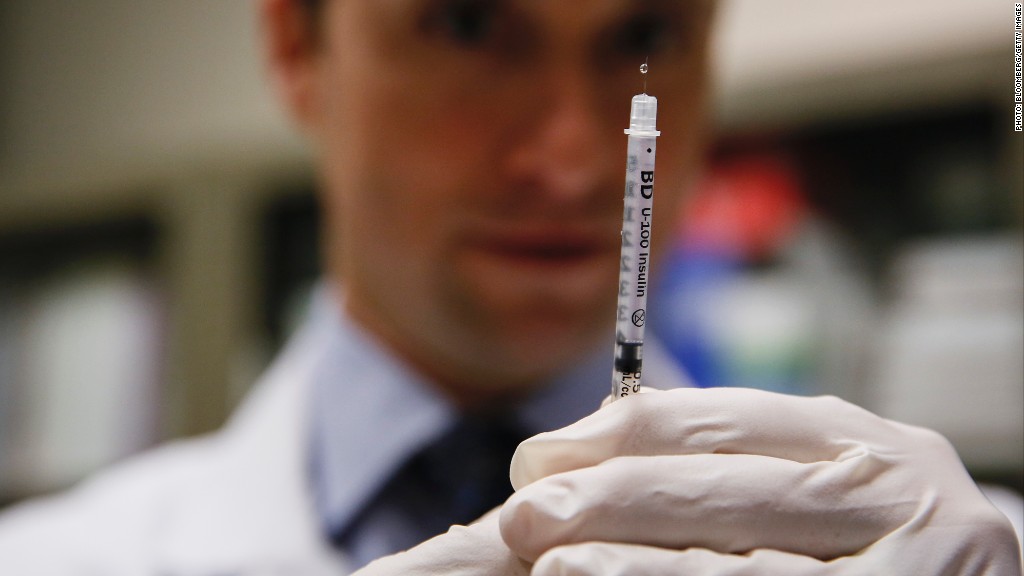 For years, the popularity of Botox has spread from the wrinkle-free foreheads of celebrities to socialites to soccer moms.
But now, more men than ever are flocking to the injectable line-filler, hoping 'Bro-tox' will knock a few years off of their appearance.
More than 385,000 men in the U.S. got Botox injections last year, according to the American Society of Plastic Surgeons. That's a 310% increase from a decade ago.
While creases have always graced men's faces, dermatologists say there are a number of reasons why so many men are going under the needle now.
A large part of it has to do with the fact that these kinds of aesthetic procedures are becoming more acceptable across the board, according to American Society of Plastic Surgeons president Dr. Scot Glasberg. About 5 million women went for injectables last year, plus a bevy of female stars and famous men from Simon Cowell to Patrick Dempsey have copped to getting them.
Related: This doctor cures hangovers for $250
But Glasberg said that the financial meltdown has also played a significant role in the rise of men coming in, especially since most of the patients he's seeing are in their 40s or 50s.
"With the slowdown in 2008, there's been an element of wanting to look a little younger to get a job more easily," he said. "First impressions are everything in an interview."
No surprise, given that older workers have had a much harder time getting jobs back since the recession.
Almost two-thirds of unemployed workers 55 and older said they were actively searching for a job for more than one year, compared to just one-third of younger workers, according to a survey by the Heldrich Center for Workforce Development at Rutgers University.
And according to the AARP Public Policy Institute, two-thirds of workers between the ages of 45 and 74 say they have seen or experienced age discrimination on the job.
Dermatologists say that something a bit closer to home is also motivating men. Dr. David Colbert, a sought-after New York City dermatologist and founder of Colbert MD Skincare, said that he's seen a huge uptick in men coming in for Bro-tox thanks to the women in their lives.
Related: Five-star stays in...hospital suites
"The thing I hear the most is, 'my girlfriend or wife says I need to get rid of that line,'" he said. "But I also get guys who see their wife looking so great that the husband will start asking some questions."
Another driving factor is that the procedure is quick; it can be done during a lunch break, as many men do. Colbert said that there's very little downtime, especially for men, who he said tend to bruise less than women.
But sticking needles in your forehead, near your eyes and along your jawline can be painful, and it does require men to come back every four to six months for maintenance.
"I would definitely say women hands down win in terms of who handles the pain better," Colbert said. "And men don't come back as regularly, either. They need to be prodded to come back in."
Do you blend your vacations with working days? Not just sending a few emails, but putting in full 8-hour working days remotely from an exotic location, then taking a few days off? Share your story and you could be featured in an upcoming CNNMoney article.