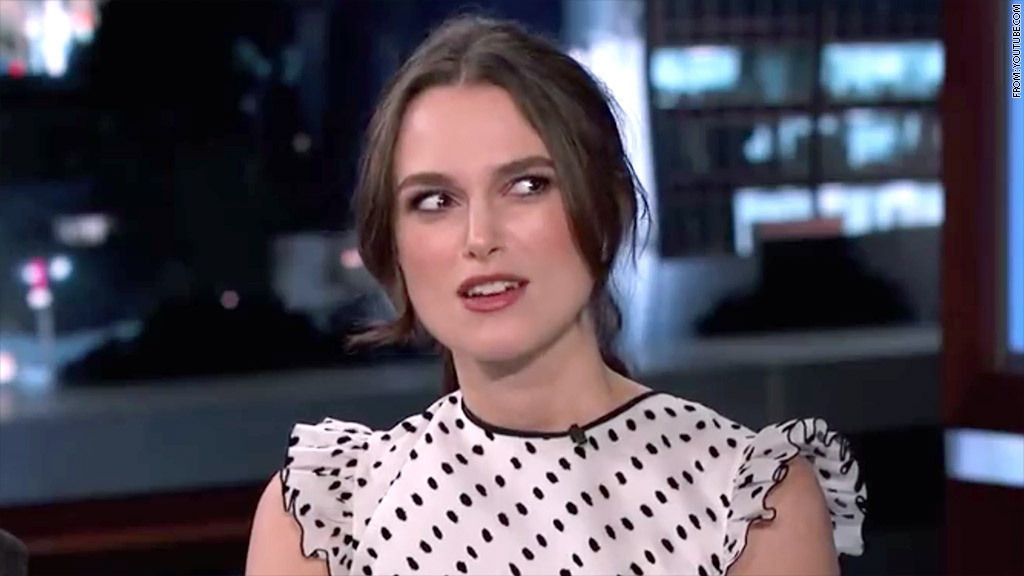 Tech billionaires, actress Keira Knightley has a message for you: That hooded sweatshirt/Crocs combo is not working.
The English actress was in Silicon Valley recently and was invited to a private screening of her new tech-centric movie, "The Imitation Game" at a home in the area. She appeared on ABC's "Jimmy Kimmel Live" Monday and revealed she wasn't sure what to make of the crowd. The group included Facebook's (FB) Mark Zuckerberg and, as Knightley phrased it, "Google people."
"They had a lot of hoodies. Hoodies are big in the tech industry, I found. Silicon Valley, they love it. And Crocs."
She said she met "a very nice man" named Sergey, who she assumed was a very rich man but was definitely wearing Crocs.
Related: Mark Zuckerberg holds his first-ever public Q&A on Facebook
That would be Sergey Brin, the co-founder of Google (GOOGL). His net worth is about $30 billion, according to Forbes.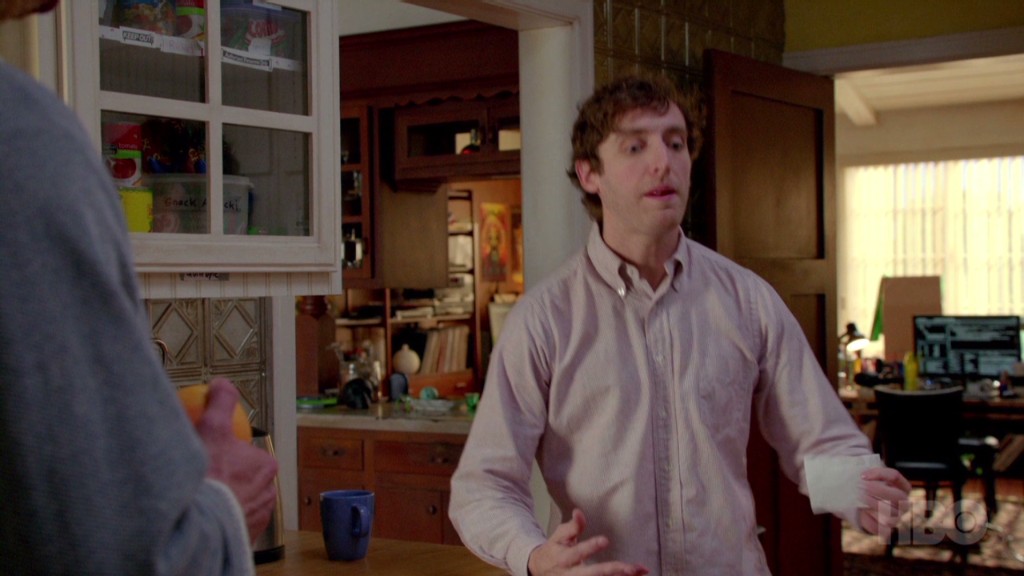 The screening was hosted by "some rich tech person called Yuri, who was very nice." That's Yuri Milner, an investor worth nearly $2 billion.
A self-professed "technophobe," it's no surprise Knightley didn't know quite what to make of the party. She did say, however, that she asked the Google people and others when a hovercraft like the kind used in the "Back to the Future" movies, was going to be made. (It was actually a hoverboard in those movies, but no matter.)
"And none of them were into the idea," she said. Kimmel said one of the guys would probably make her one.
That may be true. She said while she was there a man gave her his card, saying to get in touch if she ever wanted to see a spaceship.
"I may phone him and say, 'Yes. Show me spaceships.'"
Talk about a Silicon Valley pickup line.