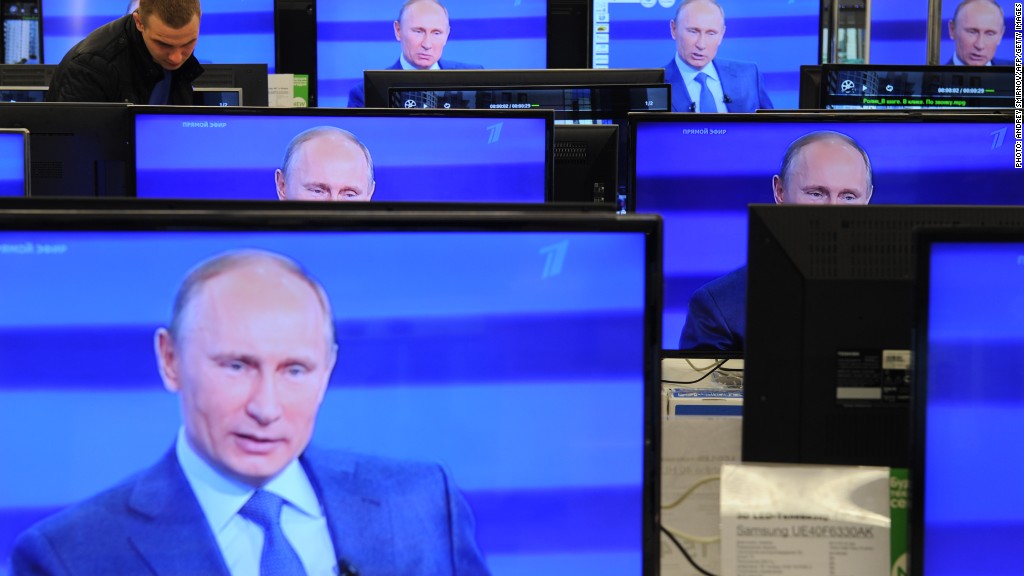 CNN will go off the air in Russia at the end of this year as a raft of new laws make life increasingly difficult for independent media.
Turner, the TimeWarner (TWX) division that owns CNN and CNNMoney, said it was ending agreements with local distribution partners on Dec. 31, but wanted to resume English-language international news broadcasts as soon as possible.
"We hope to re-enter the market in due course, and will notify our partners of any update about resuming these services," Turner said in a statement. Two channels aimed at children -- Cartoon Network and Boomerang -- are not affected by the move. They broadcast in Russian.
CNN has been in Russia for 21 years. Its Moscow editorial bureau is not affected by the decision to stop distributing programs.
Recent changes in Russian media legislation were behind the decision, Turner said.
Publishers and broadcasters not controlled by the Russian government have faced a challenging operating environment for years — Russia ranks 148 out of 180 on the World Press Freedom index compiled by Reporters Without Borders.
But the pressure has intensified this year. Russian officials have tried to tighten their grip on the media as the Ukraine crisis unfolded.
Related: 5 reasons Russia may face worse times
President Vladimir Putin signed a law in July banning advertising on private pay TV channels starting in January 2015, threatening the survival of many local stations.
That was followed by a law in October limiting foreign ownership in Russian media companies to 20%. It will apply to broadcasters, digital publications and newspapers and takes effect in January 2016.
There have also been changes this year to laws governing how personal data is stored by telecoms and cable companies.
The Organization for Security and Cooperation in Europe had urged Putin to veto the ad ban, which it warned could limit the "free flow of information."
Reporters without Borders said the law was repressive, and would benefit the leading free TV channels largely controlled by Putin's officials.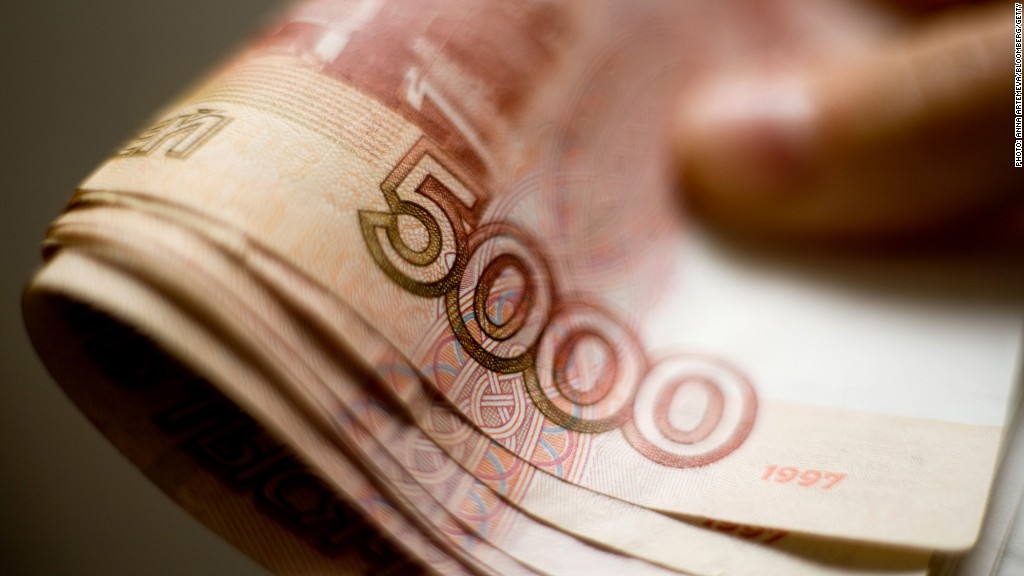 The Russian government said Tuesday that it wanted Russians to have access to a variety of sources of information, including foreign channels, and had set up a working group to help companies adjust to recent legislative changes.
Other Western companies are finding it harder to do business in Russia, some due to the economic slowdown exacerbated by sanctions imposed over Ukraine, others because of the attention of regulators.
A number of McDonald (MCD)'s restaurants have been shut, and Wendy (WEN)'s was recently forced to exit Russia due to what it said was a change in management at its local partner.