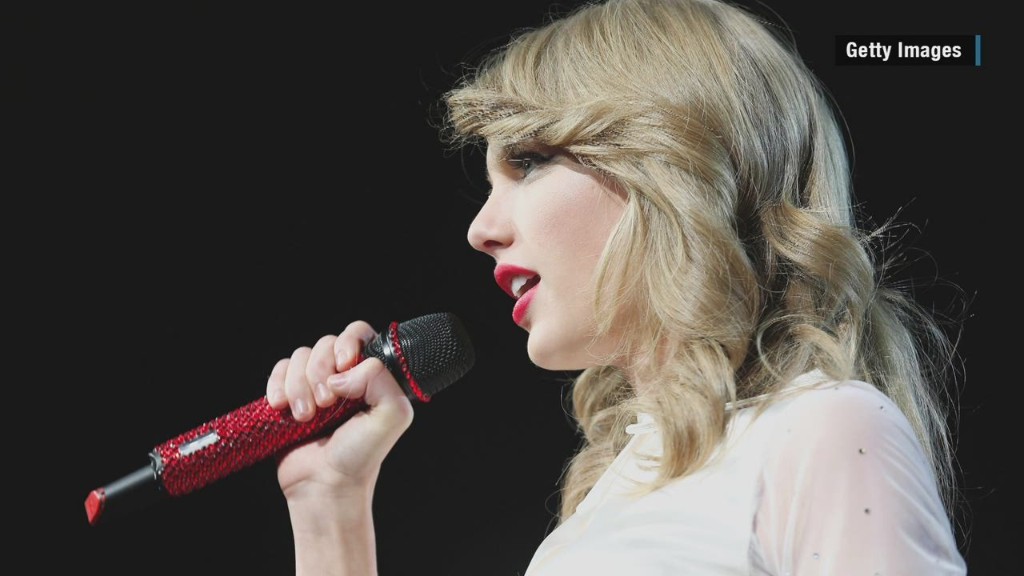 The he said/she said between the Spotify music service and Taylor Swift's music label is getting dizzying.
The ugly breakup continued on Wednesday when Scott Borchetta, the CEO of Swift's Nashville-based record label Big Machine, told Time that Swift has been paid less than $500,000 from Spotify in the past year for streams of her music within the United States.
This figure wildly differs from the one Spotify CEO Daniel Ek described a day earlier.
In a blog post Tuesday responding to Swift's decision to remove her songs from the streaming music service, Ek said that "payouts for a top artist like Taylor Swift (before she pulled her catalog) are on track to exceed $6 million a year."
Breaking down the numbers: Then how is it possible that Borchetta says Swift has been paid less than half a million in the past year?
The math demonstrates just how complicated the music industry can be.
A number of factors could be missing from Big Machine's total.
Swift set up an arrangement with Big Machine to outsource distribution to a bigger label, Universal. The cut taken by Universal, and the amount Spotify pays for streams of Swift's songs outside the United States, are missing from Borchetta's figure.
Big Machine did not respond to a request for further comment on Wednesday night.
But Spotify said in a statement: "The simple fact is that we paid roughly half a million dollars to Taylor's label and publisher in the single month before they took her music off the service."
Note that "label and publisher" means both Big Machine and Universal.
To close the loop on the math: The $6 million figure that Ek spoke of was an estimate going forward, based on the month before Swift pulled her music.
So if the company paid "roughly half a million dollars" in October, that would put the parties involved on track for $6 million for the year.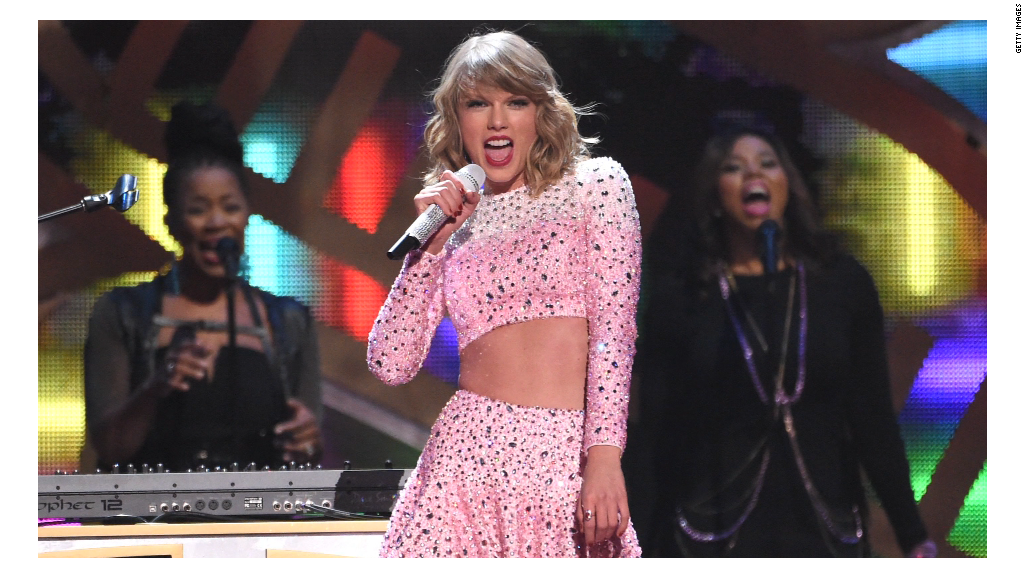 The controversy's upshot: The very public back and forth suggests, among other things, that Swift's music won't be returning to Spotify anytime soon.
If that's the case, fans of the pop star may have another outlet to stream her hit songs: YouTube has announced it will be joining the streaming music market starting next week. It is launching an option for subscription music called "YouTube Music Key."
Meanwhile, the dust-up has generated plenty of press attention for all involved.
For Swift, the disappearance of her music from Spotify has almost certainly helped her sell more physical and digital copies of her new album "1989" -- 1.29 million copies in its first week.
According to data released on Wednesday, another 402,000 copies of "1989" were sold in Week 2, allowing it to stay No. 1 on Billboard's famed chart.