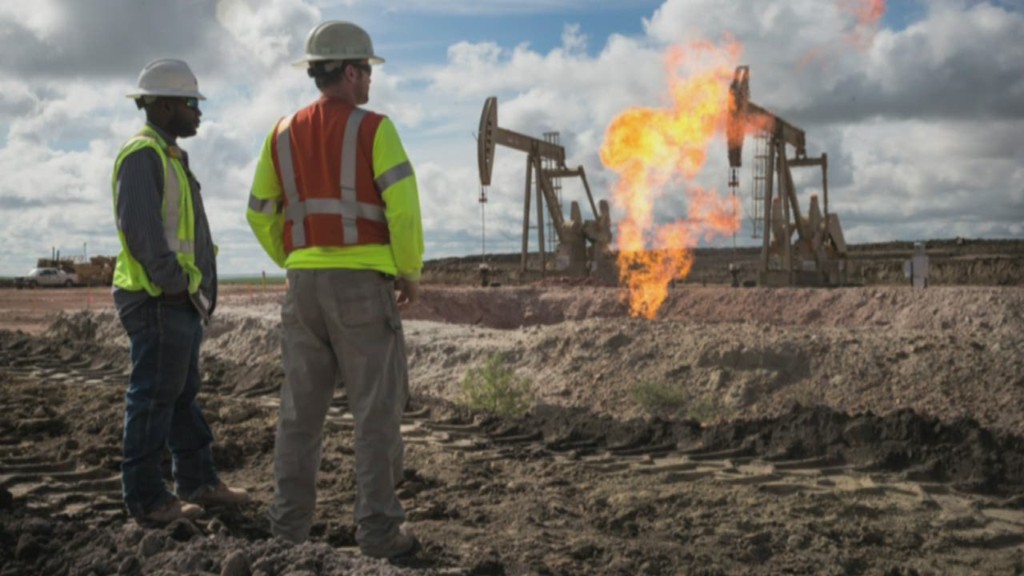 WalMart is betting that lower prices at the pump will drive consumers into its stores this holiday season.
Gas for the majority of Americans is now under $3 a gallon. That's good news for WalMart (WMT) because its customers tend to be middle and low income and are therefore sensitive even to minor changes in their discretionary spending power.
"The cost relief from lower fuel prices presents a potential benefit for our customers," said Carol Schumacher, Vice President of Investor Relations for WalMart, in a call with CNNMoney. "That's an opportunity for all customers irregardless of what their income level is."
Related: Target is giving away money to get you to shop
WalMart is "cautiously optimistic" heading into the holiday shopping season. On Thursday, the company reported $119 billion in revenue for the third quarter. To put that in context, Chinese online shopping giant Alibaba's revenue for the same period was $2.7 billion.
Black Friday outlook: Like other retailers, WalMart has announced plans to kick off Black Friday deals starting at 6pm on Thanksgiving Day. Critics have contended that its unfair to make employees work on Thanksgiving when they should be at home with their families.
But WalMart executives defended the plan on a conference call with reporters Thursday. They claimed that WalMart workers who work that day get extra holiday pay and special employee discounts, along with food.
"We do feed them, look after them, and we will be deliberately ensuring we have more checkouts open," said Greg Foran, President and CEO of WalMart U.S.
Related: The home improvement business is booming
The good and bad for WalMart: The U.S. business is picking up again after suffering in recent years. The company reported a half a percent jump in U.S. comparable sales, which was the first positive reading on that front in seven quarters.
Wall Street was pleased. Shares of WalMart shot up almost 5% Thursday to an all-time high.
The firm overall reported a 2.8% bump in net sales for the third quarter compared to the same period last year. Earnings ticked up to $1.15 per share, beating Wall Street estimates.
WalMart also benefited last quarter from a lower tax rate than it had previously predicted.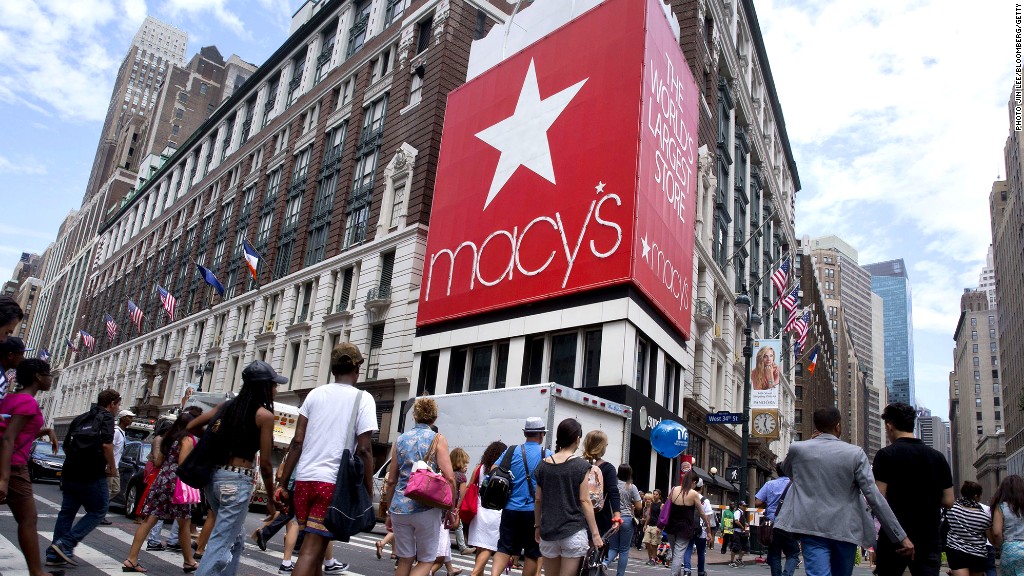 But a strong dollar is eating into the retail conglomerate's international sales, which it said would have been higher if not for unfavorable currency rate fluctuations. The robust greenback hurts multinational companies doing business abroad that need to convert their revenue back into dollars.
To that end, WalMart slightly lowered its earnings outlook for the year, and it reiterated that its 2014 profit will be affected by higher healthcare costs.