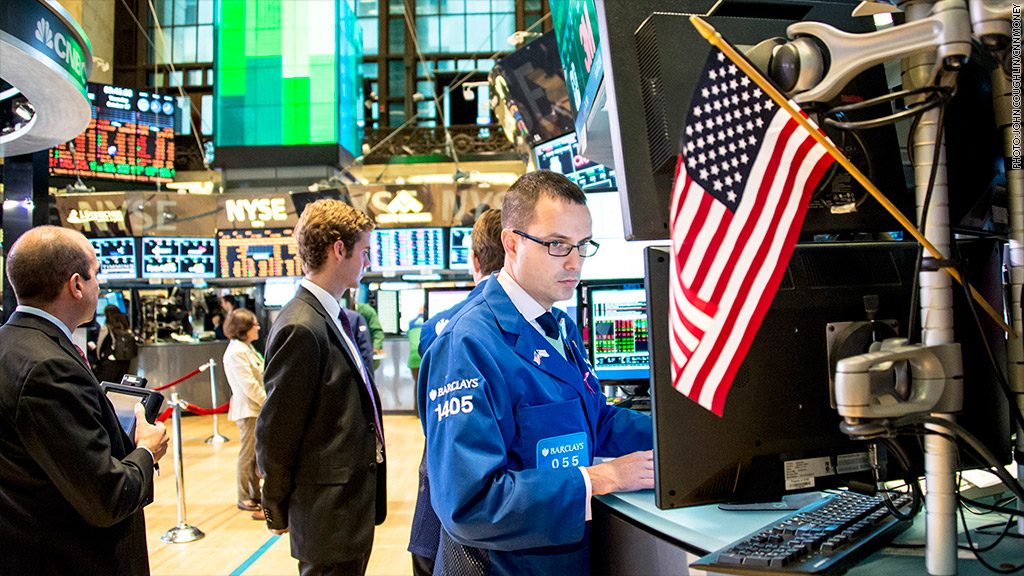 It's going to be a busy Friday.
Here are five things you need to know before the opening bell rings in New York:
1. Twitter takes a dive: Shares in Twitter (TWTR) are down 1% premarket, following a fall of nearly 6% Thursday, after Standard & Poor's rated the company's debt as 'junk.'
S&P's BB minus rating applies to companies where the business looks stable in the near-term, "but faces major ongoing uncertainties to adverse business, financial and economic conditions."
2. Virgin IPO: Virgin America shares will begin trading Friday on the Nasdaq exchange under the ticker symbol "VA." The upstart airline formed by billionaire Sir Richard Branson priced its initial public offering Thursday at $23 a share, raising over $300 million.
Sister company Virgin Money went public on the London stock exchange earlier this week, valuing the company at £1.25 billion ($2 billion). Full trading in the shares will begin next week.
3. Relief in Europe: The eurozone economy grew by a meager 0.2% in the third quarter, but the numbers were better than expected. Germany dodged a recession with quarter-on-quarter growth of 0.1%, while France grew by 0.3%.
Stronger household consumption and exports helped Germany, but business investment in both countries fell again. Italy's economy continued to contract.
European markets were mostly weaker in early trading.
4. Earnings and economics: Shares in Airbus Group (EADSF) are rising by about 3% in Europe after the firm reported better than expected quarterly earnings.
Shares in Nordstrom (JWN) rose in extended trading after the retailer reported a jump in quarterly sales and profit.
At 8:30 a.m. ET, the U.S. Census Bureau will report October retail sales figures.
5. Get ready for more records: U.S. stock futures were little changed early, but the mood in the market is looking positive.
If the Dow Jones industrial average and S&P 500 manage to eke out more gains Friday, they'll close the weak at record-setting levels.
U.S. stocks closed at all-time highs Thursday. The Dow rose by 41 points. Both the S&P 500 and the Nasdaq edged up by 0.1%.
Meanwhile, the Nikkei in Japan keeps powering higher and smashing previous records. It hasn't been at this level in seven years. Markets have been pushing forward with the help of an aggressive stimulus program from the Japanese central bank.