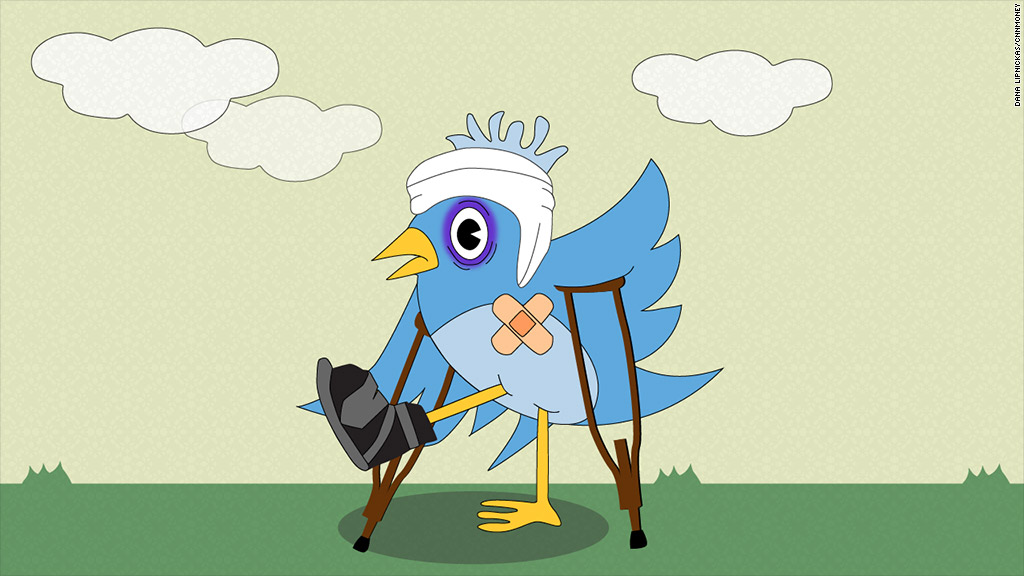 Twitter just got junked.
Ratings agency Standard & Poor's assigned Twitter's recent bond offering with a "junk" rating Thursday, indicating it has a relatively low view of Twitter's ability to repay its debts.
The BB- rating from S&P is reserved for companies where the business looks relatively stable in the near-term, "but faces major ongoing uncertainties to adverse business, financial and economic conditions."
Twitter is working aggressively to expand its user base and revenue, but S&P still doesn't expect the social media firm to post positive cash flows until 2016.
In the latest quarter, the company reported a surge in sales, but that didn't translate into sustainable profitability. Twitter reported a net loss of $175.5 million in the quarter.
Shares in Twitter tumbled by nearly 6% Thursday.
The stock has been very volatile, dropping by 37% since the start of the year. That makes it the biggest loser on CNNMoney's Tech30 index.
Related: Is online privacy a lost cause?
Twitter has a user base of roughly 284 million people that has grown by nearly 25% over the last year. However, that number pales in comparison to Facebook (FB), which has 864 million active users -- giving it more clout with advertisers. Facebook has also posted strong user growth, up by nearly 20% in a year.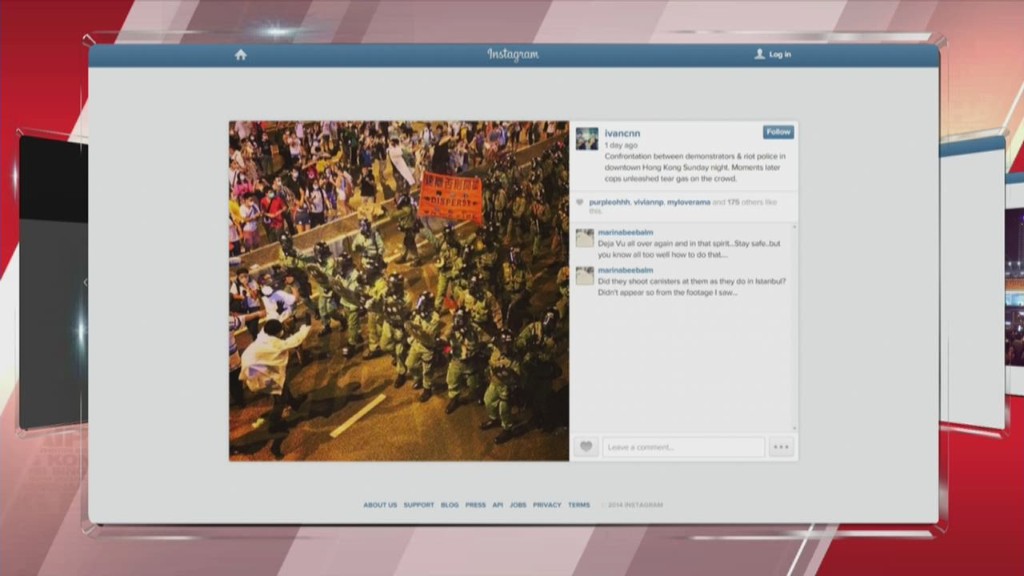 The S&P junk rating was specifically assigned to Twitter's $1.8 billion bond issue from September. Twitter raised the money to fund its day-to-day business and potential acquisitions.
As of the end of September, Twitter had $3.6 billion in cash, which includes the $1.8 billion it made from issuing those bonds.