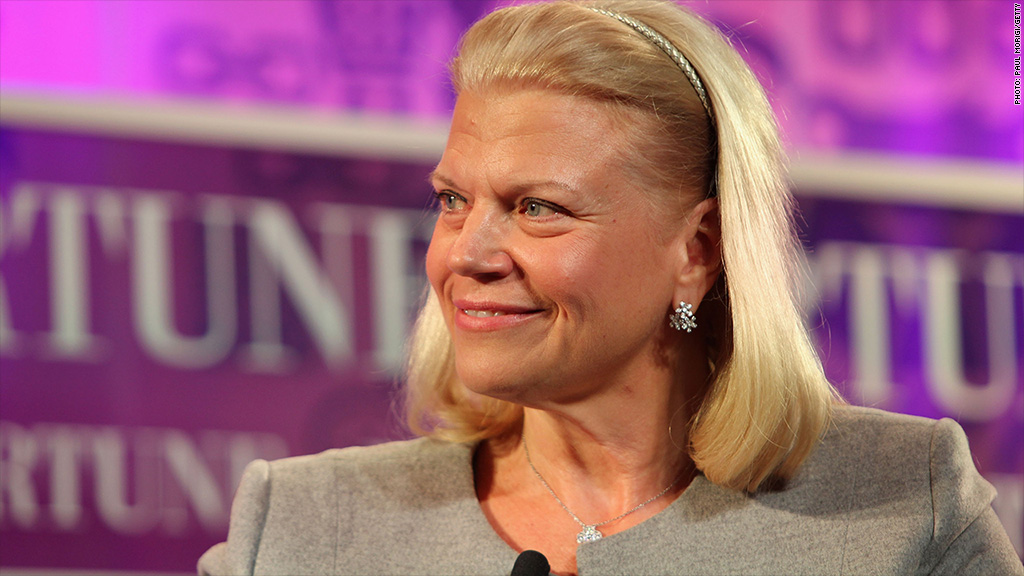 IBM CEO Ginni Rometty is the third woman to join the exclusive Augusta National Golf Club, according to multiple published reports.
IBM is one of the main sponsors of the Masters golf tournament held at the private club. The club has increasingly come under attack for its all-male membership, and only recently opening its doors to two other women.
Unlike other sponsors, CEO Rometty was not invited to join the club when she was was named CEO in January 2012, prompting a new wave of criticism from women's advocacy groups. The four male IBM (IBM) CEOs before her -- Sam Palmisano, Louis Gerstner, John Akers and John Opel -- were reportedly all members.
Related: Mary Barra pulls out of award ceremony
In 2012, former Secretary of State Condoleezza Rice and former banking magnate Darla Moore were invited to join the club as its first female members since the club was founded in 1932.
But late Thursday Golf Digest broke the story of Rometty's membership, citing numerous unidentified sources. It also reported that Yahoo (YHOO) founder Jerry Yang was among a handful of new members at Augusta National.
Related: Despite 'Lean In,' workplace equality remains abysmal
Officials at Augusta did not immediately reply to a request for comment.
IBM spokeswoman Laurie Friedman wouldn't confirm the report, saying "IBM does not comment on her personal memberships."