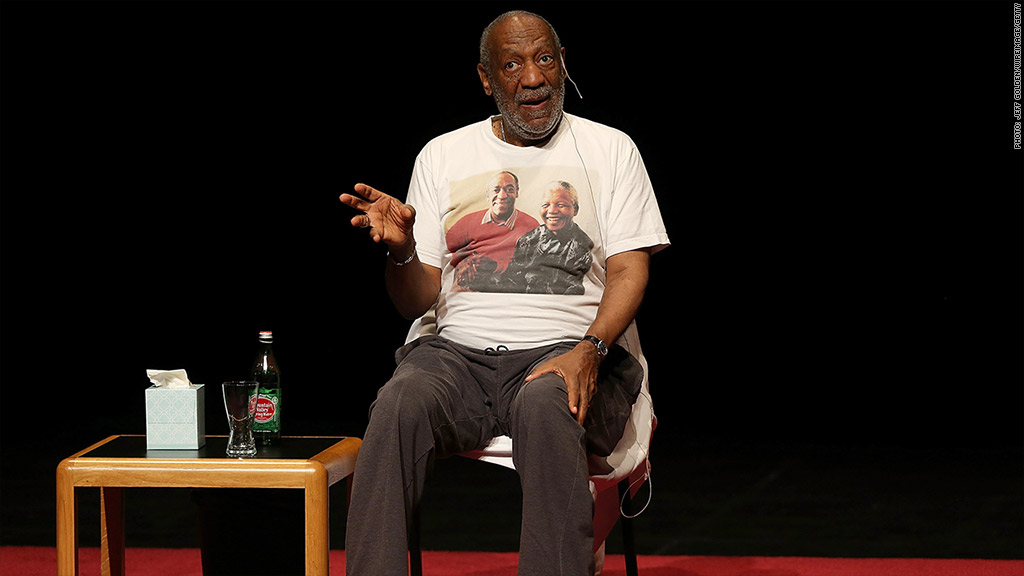 For now, it seems, Bill Cosby's public response to renewed allegations of sexual assault is complete and utter silence.
On Sunday an attorney for Cosby, John P. Schmitt, called the allegations "decade-old" and "discredited," and said his client would not address the matter.
"The fact that they are being repeated does not make them true," Schmitt said in a statement. "Mr. Cosby does not intend to dignify these allegations with any comment."
That statement came one day after NPR broadcast an awkward interview with Cosby -- awkward because Cosby did not utter one word when repeatedly asked about the charges against him.
NPR host Scott Simon filled the airtime by saying Cosby was just "shaking his head no."
Allegations that Cosby committed sexual assault date back to the mid-2000s, when several women came forward to describe intimidation, abuse and rape.
Cosby, the iconic star of the classic TV sitcom "The Cosby Show," has never been charged with a crime, and his representatives have steadfastly denied the accusations in the past.
But the allegations have resurfaced with momentum this month amid new news accounts, comments from comedians, and reactions on social networking websites. One of Cosby's accusers, Barbara Bowman, spoke out in a number of interviews on CNN this week.
The renewed interest compelled Simon to raise the issue with the Cosby, who with his wife Camille, was being interviewed about an exhibit at the Smithsonian National Museum of African Art to which they had donated 62 pieces of art.
Related: Rape allegations haunt Bill Cosby
"This question gives me no pleasure, Mr. Cosby, but there have been serious allegations raised about you in recent days," Simon said.
The transcript shows "[[SILENCE]]" from Cosby.
"You're shaking your head no," Simon continued. "I'm in the news business. I have to ask the question. Do you have any response to those charges?"
Later, Simon took to Twitter with this post: "He began to shake his head as soon as I began the sentence. We both -- we all -- knew what I was talking about."
Separately, Cosby appeared to back out of a scheduled appearance on "The Late Show with David Letterman." Cosby was supposed to be interviewed by Letterman on November 19, but revised press listings from CBS now show Regis Philbin will be appearing during that time slot.
CBS declined to comment.
Sunday's statement from Cosby's attorney concluded by saying, "He would like to thank all his fans for the outpouring of support and assure them that, at age 77, he is doing his best work. There will be no further statement from Mr. Cosby or any of his representatives."