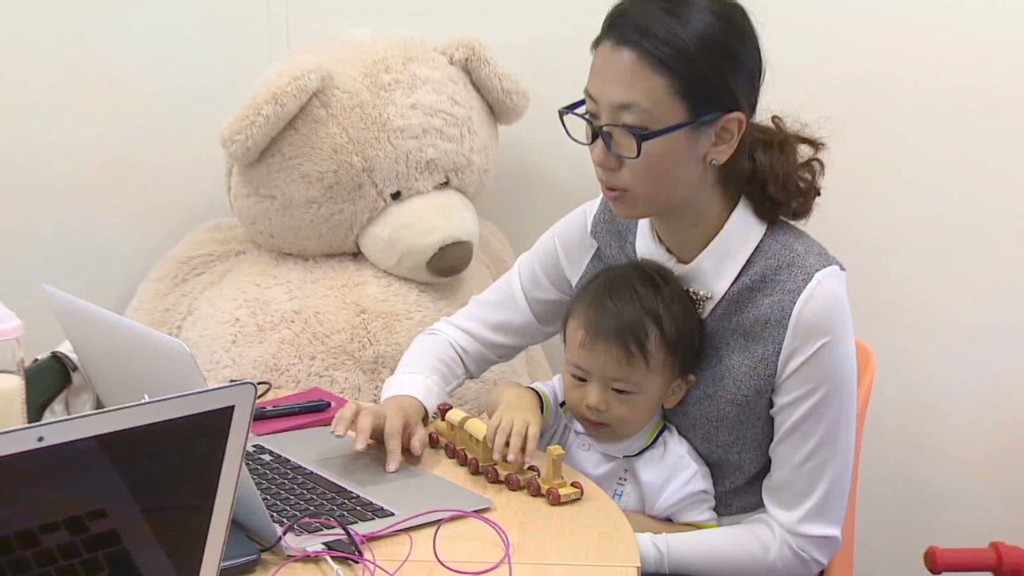 The Japanese economy slipped into recession in the third quarter, a surprisingly poor performance that could delay a planned sales tax hike and trigger new elections.
Gross domestic product shrank by an annualized 1.6% in the three months ended September, Japan's Cabinet Office said Monday. The result was much worse than the 2.2% expansion expected by economists.
On a quarterly basis, Japan's GDP declined by 0.4% as business investment slipped. Economies are commonly described as being in a technical recession after two straight quarterly contractions.
The disappointing result comes as Japan faces a full slate of questions over tax policy and the country's plan for economic revival -- dubbed "Abenomics."
Japan's consumption tax was increased to 8% in April in a bid to improve the country's fiscal position, and the government is now agonizing over whether it should implement an additional bump to 10%. The first increase set off a boom and bust cycle that wiped out growth in the second quarter, as consumers drastically changed their spending patterns.
Related: Japan's economic revival is in jeopardy
The question is whether Japan's fragile recovery can withstand another tax increase -- and whether Prime Minster Shinzo Abe has enough political capital to make his decision on the matter stick.
Japan has more government debt that any other nation, a top concern for supporters of the tax rise. Critics say Tokyo must find ways to generate solid growth before turning to fiscal matters.
Speculation has mounted in recent days that Abe will call for snap elections, to take place in December, that would reset Japan's election clock and give the prime minster the mandate he needs to delay the tax hike.
"In light of the sharp fall in today's preliminary estimate, it now looks likely that Abe will call off the hike and announce snap elections," Marcel Thieliant of Capital Economics said in a research note.
Related: Bank of Japan stuns market with even more stimulus
Abe, who has staked his reputation on economic revival, received some surprise support in late October when the Bank of Japan announced that it would go for broke and expand its already aggressive stimulus plan.
The idea is that further easing, combined with government spending and structural reforms, will stave off deflation, leading to more robust growth for the world's third-largest economy.