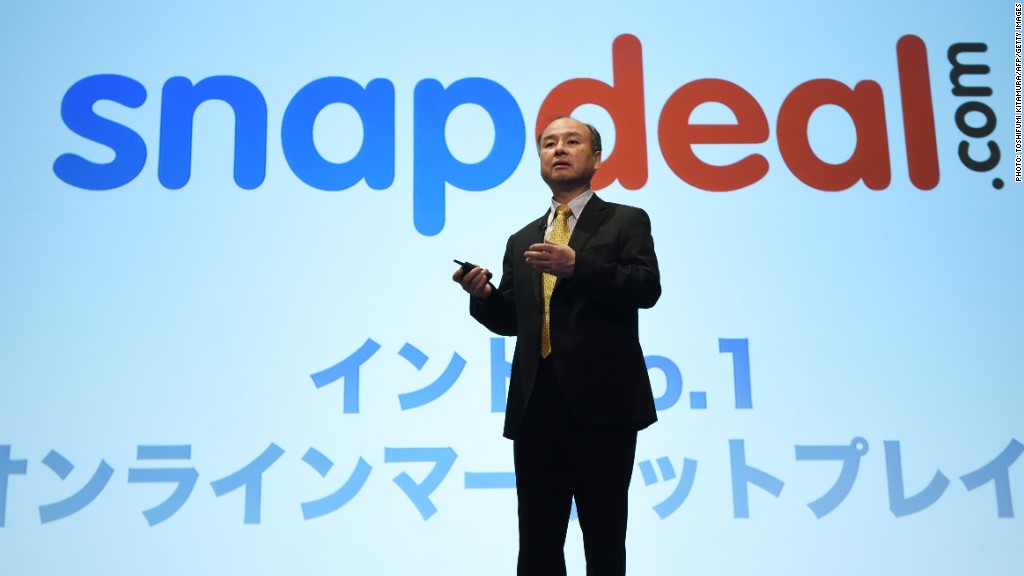 What will be the next Alibaba?
Look to India -- investors are.
In fact, venture capital funding to Indian startups is up 261% from 2013, totaling $3.86 billion to date, according to PrivCo.
"If you look at India's growth and demographic, you can see that the next hot tech market after China is India," said PrivCo senior analyst Matt Turlip.
As in China, Indian e-commerce is especially hot.
Flipkart Online Services -- an Amazon (AMZN) and Alibaba (BABA)-like marketplace -- received $1 billion in funding in July.
"That's one of the best-funded startups in the world -- not just in India," said Turlip.
Related: India's economy will get its "big bang"
Flipkart rival SnapDeal also captured $653 million in October, for a total of $1 billion just this year.
SoftBank, the Japanese VC firm that was an early investor in Alibaba, has been funneling money into the Indian marketplace. In the last couple months, it invested $800 million in SnapDeal and Olacabs (the Uber of India). It also took a 36.5% stake in ScoopWhoop (India's Buzzfeed).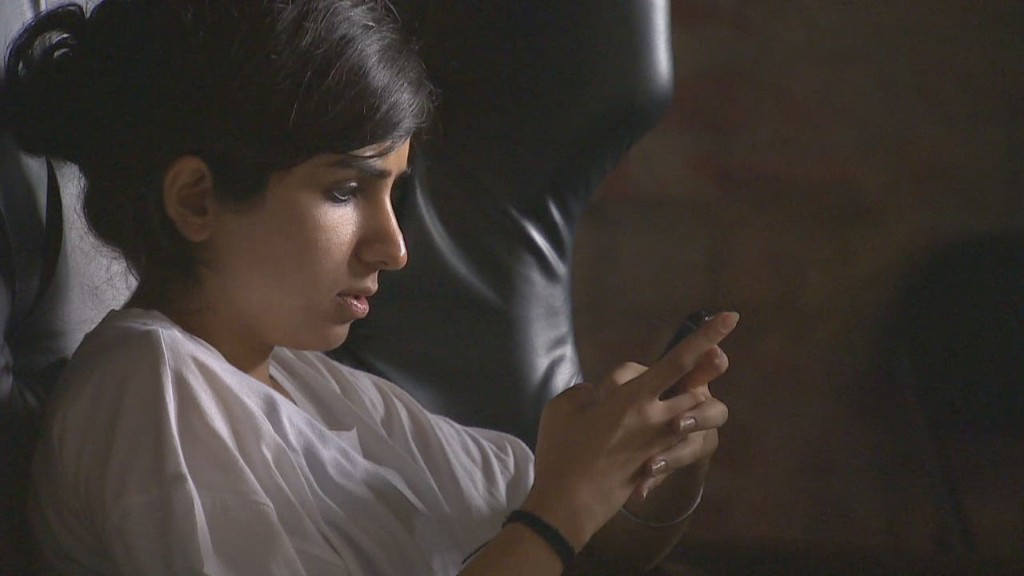 Also actively investing are major VC firms Sequoia Capital (known for early-stage investments Google (GOOG) and Apple (AAPL)) and Accel Partners (an early investor in Facebook (FB)).
Investors and entrepreneurs are smart to capitalize on the Indian market.
"500 million people will be coming online over the next three to four years on inexpensive smartphones," said Vivek Wadhwa, an Indian-American academic and entrepreneur. "This will create an Internet revolution that will make our dot-com boom seem lame."
Related: The tech behind smart cities
These soon-to-be connected consumers are also young -- making them an ideal e-commerce target.
By 2050, India is expected to be the most populated country with the largest economy, according to Pew. Half of its 1.25 billion residents are currently under the age of 25 -- and by 2020, it's set to become the world's youngest country with an average age of 29.
Microsoft (MSFT) has tuned into this. This month, the company announced plans to bring free Internet access to India with three data centers throughout the country. CEO Satya Nadella said the company sees a $2 trillion opportunity in the Indian market.
According to Sharad Sharma, an angel investor based in Bengaluru, India, the majority of India's startup talent is coming from the country's multinational R&D centers like Google, HP (HPQ) and Cisco (CSCO).
As cloud-based solutions have grown, the need for these IT hubs has slowed. This has many Indian entrepreneurs leaving the corporate world and launching startups.
"Employees are starting to feel stagnation as parent companies slow down," said Sharma. "Essentially, these employees are going from building global software products for [corporations] to building them for their own startups."