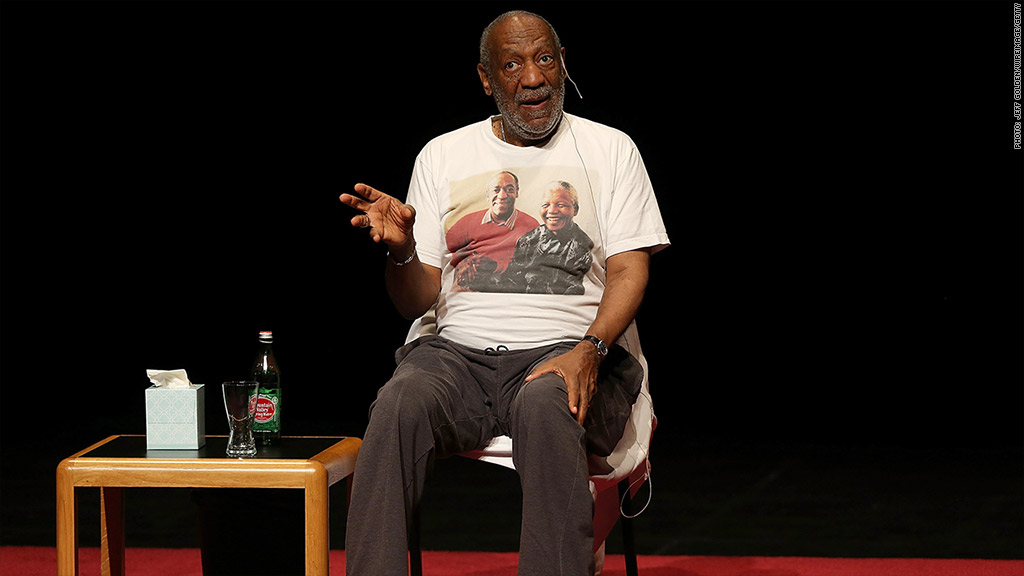 Netflix and NBC have tough decisions to make about Bill Cosby.
Allegations against the comedy icon -- that he sexually assaulted a number of women earlier in his career -- have resurfaced with a vengeance in recent days.
Cosby has refused to comment on the allegations, which his attorney called "decade-old" and "discredited" in a statement on Sunday.
But the charges seem likely to follow Cosby wherever he goes, at least for the time being.
And the next place Cosby is going, virtually, is Netflix. The streaming service is scheduled to debut a Cosby stand-up comedy special on the day after Thanksgiving.
"I thank @Netflix for this opportunity to show my talent all around the internet," Cosby wrote in an August tweet when the special was announced.
It's titled "Bill Cosby 77" because it was recorded on his 77th birthday in July.
Netflix has declined to comment in the wake of Barbara Bowman's Washington Post op-ed and CNN interviews accusing Cosby of drugging and raping her in the 1980s.
NBC has also declined to comment. This year the network has been developing a new sitcom with Cosby. But it is not yet in the pilot stage, which means the network could walk away from the project relatively easily.
In an interview on CNN's "Reliable Sources," televised on Sunday, Bowman said she believes it is "a little bit on the irresponsible side" for NBC to be developing a new show with Cosby.
Separately on Sunday, another woman, Joan Tarshis, wrote an essay alleging that Cosby raped her in 1969. (Tarshis will appear on CNN Tonight at 10 pm ET)
Bowman and Tarshis first shared their accounts of Cosby's sexual abuse years ago.
"It seemed the scandal had been put to rest," a story in Monday's Washington Post stated. "But as the past few weeks have shown, it's become more difficult to bury a story for good -- especially a story like this one, which has many of the components for going viral: a famous name, a shareable video, lurid personal accounts. "
Some of Cosby's fans resent the sudden media attention -- but that's not going to make it go away.
The Hollywood news site Deadline.com called it a "P.R. nightmare" and said NBC faces a "conundrum" about what to do.
Cosby declined to answer questions about the accusations when he was interviewed by NPR. The interview was broadcast on Saturday; Cosby's attorney John P. Schmitt said Sunday that "Mr. Cosby does not intend to dignify these allegations with any comment."
-- Molly Shiels contributed to this report.